Sting Announces Career-Spanning 16LP 'Complete Studio Collection'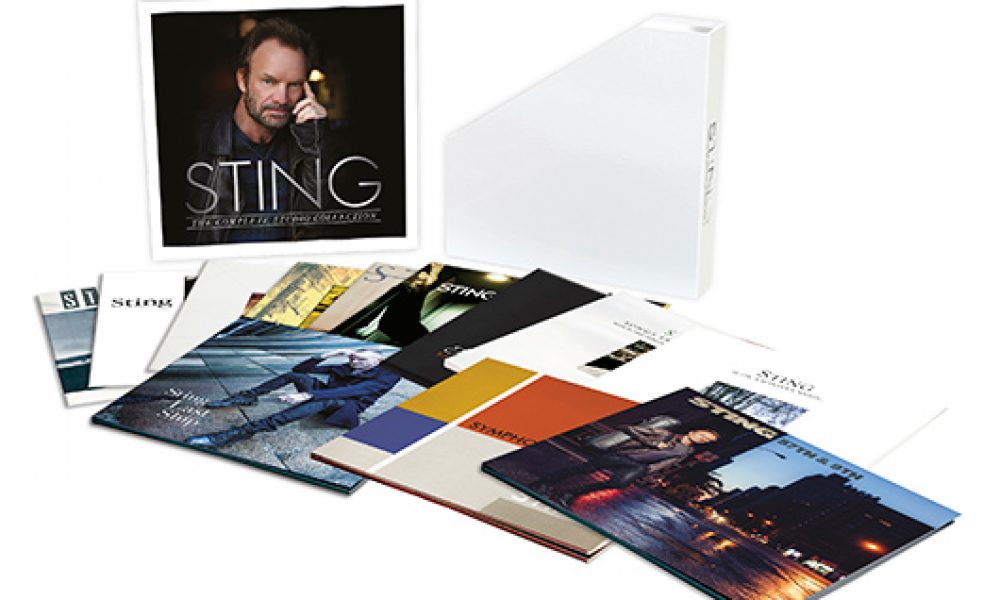 On 9 June, Sting will release The Complete Studio Collection, a career-spanning box set that takes in all 12 of his solo albums, from his 1985 debut, The Dream Of The Blues Turtles, to his recent acclaimed 2016 return to pop-rock, 57th & 9th. Taken together they present a stunning, genre-meshing creative achievement that will be further celebrated on 15 June, when Sting is awarded the Polar Music Prize. Often referred to as Sweden's equivalent of the Nobel Prize, the Polar Music Prize celebrates "significant achievements in music" and "achievements which are found to be of great potential importance for music".
It's a fitting honour, given that the prize is awarded to one contemporary and one classical musician each year. With his expansive body of work, starting with the increasingly complex jazz-world-rock fusions of his first three albums, through to the wholly contemporary electronica that he embraced on the likes of Brand New Day and Sacred Love, and his explorations of classical music forms in the likes of Songs From The Labyrinth and If On A Winter's Night…, Sting has moved confidently between both worlds, pushing the boundaries of what's possible for the simple pop-song format. And then, as if it were the easiest thing in the world, he merged both on the rock-classical crossover of Symphonicities. "I like to straddle as many different kind of genres as I possibly can," he says today, "because I get bored, frankly, just being stuck in one."
Sting - The Complete Studio Collection
Containing 16 180g LPs, The Complete Studio Collection is the natural successor to 2016's sold-out The Studio Collection, which brought all of Sting's A&M albums together in one place. "I loved the first box set. I thought it was beautifully put together and packaged and everything," Sting says, though he admits to being "kind of disappointed" that it only told part of his story. "There were a couple of albums that I really like that weren't included," he continues, adding, "I could see the logic behind it, because these albums were slightly left of field, if you like."
For fans who bought that first box set, a sister release, The Studio Collection: Volume II, will include the four albums that didn't feature in the original box (Songs From The Labyrinth, If On A Winter's Night…, Symphonicities and 57th & 9th), with space to add every record from The Studio Collection. "I thought they were worthy of being included," Sting says of these albums. "So you can have the complete studio collection all in one place."
The Complete Studio Collection is due for release on 9 June and can be ordered here.
Format:
UK English