Sweet Thing: 'The Motown 7s Box: Volume 4' Announced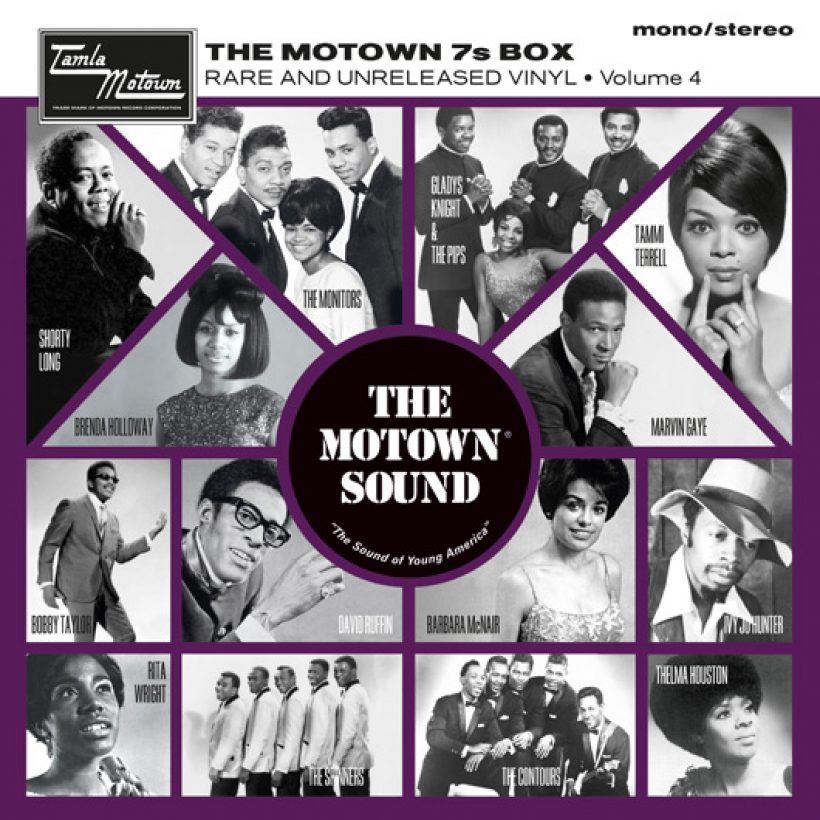 Proof – if it were needed – that the Motown vaults are the gift that keeps giving, The Motown 7s Box: Volume 4 is as fresh as the first instalment in the series… Or any other series, for that matter!
Featuring seven 7"s collecting some of the label's finest talents, with many of the songs having never been released on 7" before, it's a feast for the feet, and another essential set for Northern soul fans the world over. Pairing that classic duo of Marvin Gaye and Tammi Terrell on one disc (with the former providing the A-side, his rare 1967 mix of 'Sweet Thing', and the latter providing the flip, her solo take on 'Give In, You Just Can't Win', a song she also recorded with Marvin, on their 1968 album, You're All I Need), it also boasts the first ever physical release for Brenda Holloway's 'Can't Hold The Feelin' Back', which, up until now, has only ever been made available digitally.
With infectious cuts from David Ruffin, The Contours and Gladys Knight And The Pips, The Motown 7s Box: Volume 4 sees the series go from strength to strength – and already has us aching to know what's coming next.
The Motown 7s Box: Volume 4 is due for release on 26 May. Scroll down to read the full tracklist.
The full The Motown 7s Box: Volume 4 tracklist is:
Disc One:
Barbara McNair/The Monitors: 'Baby A Go Go' [original version]/'Share A Little Love With Me'
Disc Two:
David Ruffin/Rita Wright: 'That World I Lived In'/'Since You Came Back'
Disco Three:
Brenda Holloway/The Spinners: 'Can't Hold The Feelin' Back'/'Tell Me How To Forget A True Love'
Disc Four
Ivy Jo Hunter/The Contours: 'Don't Stop Lovin' Me'/'Sometimes I Have To Cry'
Disc Five
Bobby Taylor/Thelma Houston: 'Don't Be Afraid'/'I Ain't Going Nowhere'
Disc Six:
Gladys Knight And The Pips/Shorty Long: 'Ain't You Glad You Chose Love'/'Baby Come Home To Me'
Disc Seven:
Marvin Gaye/Tammi Terrell: 'Sweet Thing' [1967 mix]/'Give In, You Just Can't Win'
Format:
UK English