Tell-Tale Tracklist For Alan Parsons Box Set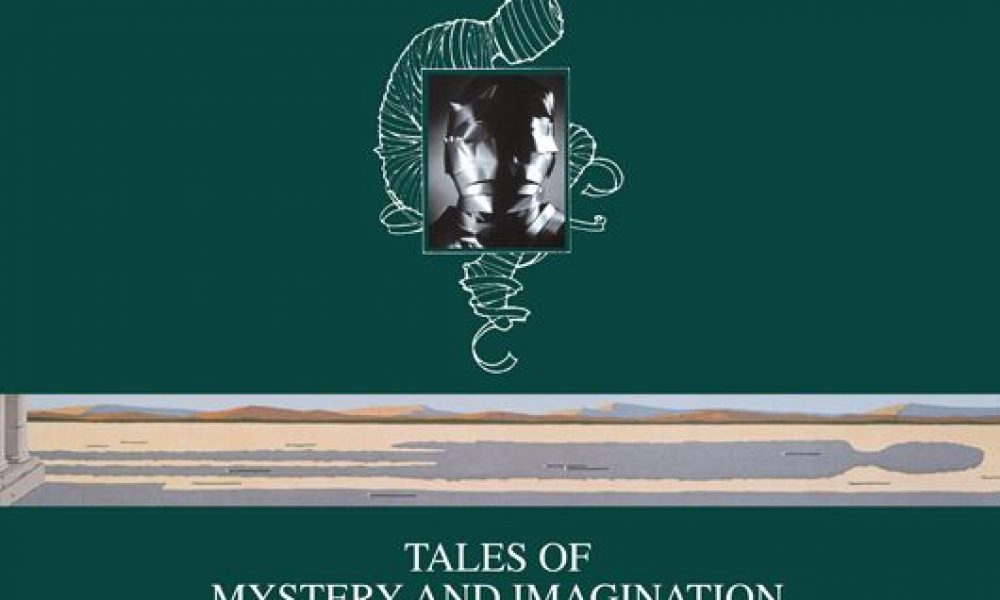 A landmark release in prog rock history, The Alan Parsons Project's debut album, Tales Of Mystery And Imagination, remains not only one of the most ambitious releases from prog's mid-70s golden age, but also one of the finest examples of a musician putting literature to music.
Released in 1976, Tales Of Mystery And Imagination saw Alan Parsons and long-time collaborator Eric Woolfson bring to life some of the most enduring works by pioneering gothic poet and short-story writer Edgar Allan Poe. Working with a host of musicians, among them legendary God Of Hellfire, Arthur Brown, Hollies singer and guitarist Terry Sylvester, the bands Ambrosia and Pilot, plus keyboardist Francis Monkman (of cult 70s outfit Curved Air), they also managed to snag narration by legendary actor, director, writer and producer Orson Welles – a man with no little experience in bringing works of literature to life in the studio.
For its 40th anniversary, Tales… is being celebrated with a multi-disc box set, made with the full co-operation of Alan Parsons and the family of the late Eric Woolfson. As well as boasting over 70 minutes' worth of previously unreleased bonus material, the 3CD+Blu-ray+2LP box set also includes the original 1976 album mix (half-speed mastered for vinyl at Abbey Road by leading half-speed mastering expert Miles Showell), Alan Parsons' 1987 remix, and, for the first time ever, a high-definition 5.1 surround sound mix on Blu-ray, mastered in 2016 by Parsons himself. Rounded out with a 60-page coffee-table book boasting rare photos and new interviews, a poster, replica 1976 press kit and "taped man" sticker, this lavish package does full justice to the legacy of Parsons' and Woolfson's stunning work.
"The Tales album is my favourite," Alan Parsons says today. "Always has been, always will be. It broke new territory all round."
Scroll down to read the full tracklist. The box set will be released on 2 December, but is available for pre-order right now:
CD1 (original 1976 edition with bonus tracks)
'A Dream Within A Dream'
'The Raven'
'The Tell-Tale Heart'
'The Cask Of Amontillado'
'(The System Of) Doctor Tarr And Professor Fether'
'The Fall Of The House Of Usher (Suite)':
i: 'Prelude'
ii: 'Arrival'
iii: 'Intermezzo'
iv: 'Pavane'
v: 'Fall'
'To One In Paradise'
'The Raven' [original demo]'
'Edgar' [demo of an unreleased track]
'Orson Welles Radio Spot'
'Interview With Alan Parsons And Eric Woolfson'
CD2 (1987 remix with bonus tracks)
'A Dream Within A Dream'
'The Raven'
'The Tell-Tale Heart'
'The Cask Of Amontillado'
'(The System Of) Doctor Tarr And Professor Fether'
'The Fall Of The House Of Usher (Suite)':
i: 'Prelude'
ii: 'Arrival'
iii: 'Intermezzo'
iv: 'Pavane'
v: 'Fall'
'To One In Paradise'
'Eric's Guide Vocal Medley'
'Orson Welles Dialogue'
'Sea Lions In The Departure Lounge'
'GBH Mix' [unreleased experiments]
CD3 (previously unreleased)
'Album Launch At Los Angeles Planetarium – Introduction By Warren Duffy'
'Dream Within A Dream' [piano takes]
'Dream Within A Dream' [recorder takes]
'Dream Within A Dream'/'The Raven' [early mix with Eric on Vocoder]
'The Raven' [outtake and extended jam]
'The Tell-Tale Heart' [Eric guide vocal]
'Cask Of Amontillado' [rough mix – piano and backing vocals]
'Cask Of Amontillado' [Eric and Alan guide vocals]
'Dr Tarr And Professor Fether' [early rough mix]
'Dr Tarr And Professor Fether' [vocal take]
'Dr Tarr And Professor Fether' [Eric guide vocal]
'Prelude' [orchestral Take 19]
'Pavane' [experimenting and Take 1]
'To One In Paradise' [rough mix]
'Interview With Alan and Eric – London, August 1987'
Blu-ray (original 1976 album in both 5.1 and 96/24 HD mixes by Alan Parsons at Capitol Studios, LA, June 2016)
'A Dream Within A Dream'
'The Raven'
'The Tell-Tale Heart'
'The Cask Of Amontillado'
'(The System Of) Doctor Tarr And Professor Fether'
'The Fall Of The House Of Usher (Suite)':
i: 'Prelude'
ii: 'Arrival'
iii: 'Intermezzo'
iv: 'Pavane'
v: 'Fall'
'To One In Paradise'
2LP set (original 1976 recording, half-speed mastered by Miles Showell at Abbey Road, March 2016, plus single edits)
LP1, Side One:
'A Dream Within A Dream'
'The Raven'
'The Tell-Tale Heart'
LP1, Side Two:
'The Cask Of Amontillado'
'(The System Of) Doctor Tarr And Professor Fether'
LP 2, Side Two:
'The Fall Of The House Of Usher (Suite)':
i: 'Prelude'
ii: 'Arrival'
iii: 'Intermezzo'
iv: 'Pavane'
v: 'Fall'
LP2, Side Two
'To One In Paradise'
'(The System Of) Doctor Tarr And Professor Fether (Single Version)'
'The Raven (Single Version)'
'To One In Paradise (Single Version)'
Format:
UK English