Wet Wet Wet Celebrate 30th Anniversary Of 'Popped In Souled Out'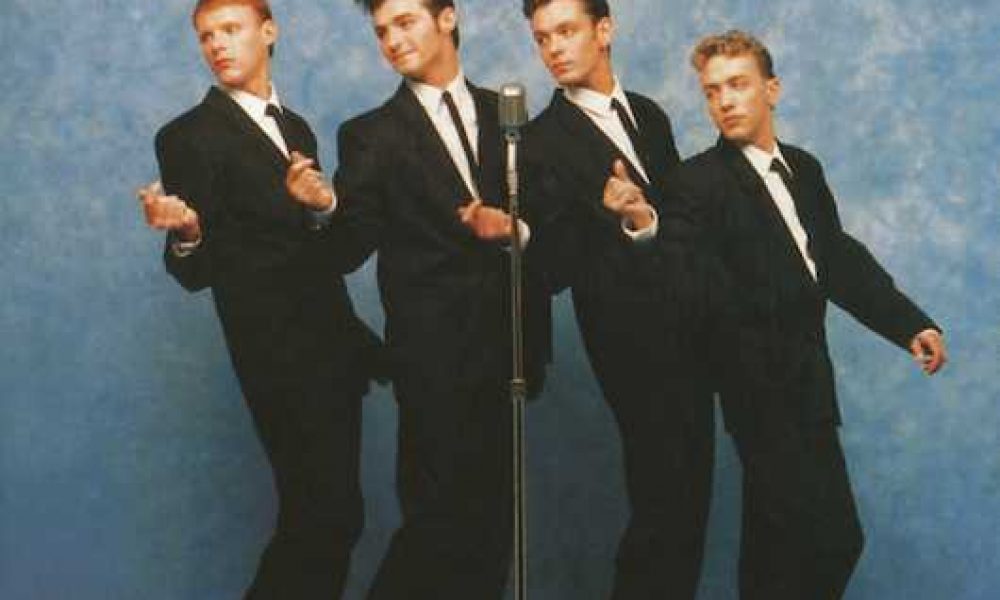 It's been 30 years since Scottish 80s chart-toppers Wet Wet Wet first emerged on the scene in 1987. Since then they've gone on to sell over 15 million albums and achieved international success thanks to their first No. 1 hit album, Popped In Souled Out featuring the hit singles 'Sweet Little Mystery','Wishing I Was Lucky', 'Angel Eyes (Home And Away)' and 'Temptation'.
To celebrate the anniversary of their debut album, the band is releasing a 5 disc super deluxe edition that includes a newly remastered version of the original album, all of the sessions by legendary Memphis producer Willie Mitchell, including a previously unreleased version of the band's debut single 'Wishing I Was Lucky' and two additional discs containing unreleased studio sessions from 1984 and 1985 as well as remixes, demos and b-sides from the time.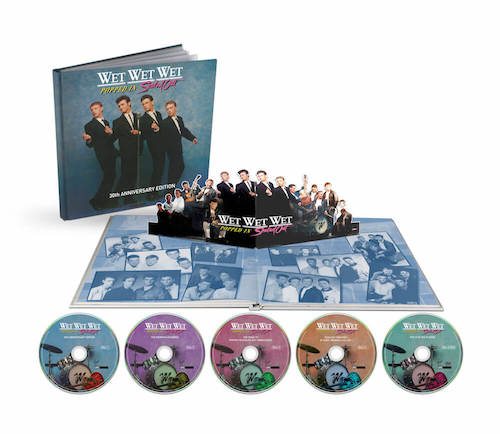 A true insight into the band's rare trajectory and influences, the deluxe edition also includes a 12"x 12" 72 page book that features the narrative around the making and release of Popped In Souled Out along with unseen photos from their private collection and a DVD featuring new interviews, music videos and rare TV performances.
At a time when synthpop and house house music were creeping into the charts, Wet Wet Wet eschewed 80s synthetic sheen for pop with soul.
Wet Wet Wet - Wishing I Was Lucky (Official Music Video)
Prior to recording Popped In Souled Out, the band flew stateside to work with producer Willie Mitchell, who ran Royal Studios in Memphis, Tennessee and was best known for his work with Al Green on soul staples like 'Let's Stay Together' in the 1970s. While many of those sessions would end up on their album, The Memphis Sessions, their time in the South would help shape their sound and now many of their unreleased sessions are being compiled together for the first time on this deluxe edition.
Following its release on 21 September 1987, Popped In Souled Out soared to the No.1 slot in January of 1988, only bested by Michael Jackson's Bad, before becoming one of the best selling albums of that year and earning them Best Newcomer at The Brit Awards.
Popped In Souled Out Deluxe Edition will be released on 22 September 2017 and is available for pre-order on 31 March. Scroll down for tour dates and ticket information below.
12 July 2017 | Rochester Castle – Tickets on sale 29 March 10 am
Available online at www.thecastleconcerts.co.uk or by phone 01634 338338
15 July 2017 | Edinburgh Castle – Tickets on sale 31 March 9 am
Available online at www.ticketmaster.co.uk or by phone 0844 844 0444
Format:
UK English