Stars Pay Tribute To 1970s Teen Idol David Cassidy, Dead At 67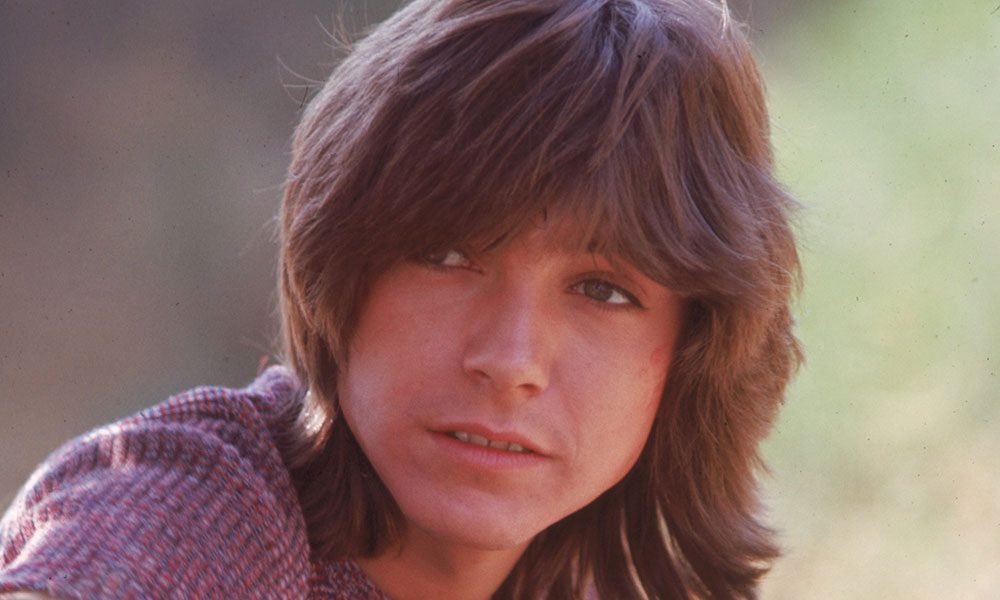 David Cassidy, the musician, actor and Partridge Family teen idol, died on Tuesday, 21 November, according to reports in The Hollywood Reporter. He was 67 years old.
Cassidy's representative Jo-Ann Geffen confirmed his death, saying, "On behalf of the entire Cassidy family, it is with great sadness that we announce the passing of our father, our uncle, and our dear brother, David Cassidy. David died surrounded by those he loved, with joy in his heart and free from the pain that had gripped him for so long. Thank you for the abundance and support you have shown him these many years."
Cassidy was recently admitted into a Florida hospital in critical condition after suffering from liver and kidney failure. At the time, Geffen said, "He is conscious and surrounded by family and friends, nothing is imminent and we are taking it day by day." She added that doctors were keeping Cassidy "as well as they can until they can find another liver."
Earlier in the year, Cassidy revealed that he was battling the early stages of dementia, an illness both his mother and grandfather suffered from. Cassidy's admission came after video emerged of the singer struggling to remember lyrics and stumbling around the stage during a California concert.
The son of parents who performed on Broadway, Cassidy started out as an actor in his late-teens. After appearing in a short-lived Broadway show, the 19-year-old Cassidy moved to Los Angeles where, after guest spots on shows like Bonanza and Adam-12, he was cast as Keith Partridge, lead singer and guitarist of the fictional family band at the centre of the musical sitcom The Partridge Family. The show arrived just as The Monkees, a program that used a similar blueprint, was petering out. Cassidy's real-life stepmother Shirley Jones played the Partridges' matriarch.
Over the course of four seasons and 96 episodes, The Partridge Family became a hit both on television and in music, where their song 'I Think I Love You' became a US No.1 hit. The fictional Partridge Family band was even nominated for Best New Artist at the 1971 Grammys. Thanks to the show and band's success, Cassidy quickly ascended to teen idol status: According to Cassidy's website, at the height of his fame, the David Cassidy Fan Club had more members than the Beatles Fan Club and Elvis Presley Fan Club combined.
Cassidy's debut solo album Cherish, released in 1972 amid Partridge mania, was similarly successfully. However, following the cancellation of the series in 1974, Cassidy struggled to reach the same heights as his early Seventies fame. By 1978, Cassidy returned to television for the detective series Man Undercover, which ran for 10 episodes before it was cancelled.
Post- Partridge Family, the singer remained a fixture in the music world, recording with artists like the Beach Boys – Carl Wilson and Bruce Johnston appear on Cassidy's 1976 LP Home Is Where the Heart Is, while Brian Wilson co-wrote 'Cruise to Harlem' with Cassidy – and befriending John Lennon.
David Cassidy - Daydreamer (Top of the Pops)
"John and I became good friends when he was recording Rock and Roll so I was able to come down to the studio a couple of times and if you could imagine Phil Spector walking around with a f_king gun… It was nuts," Cassidy said.
In 1985, George Michael, who cited Cassidy among his chief influences – Cassidy's 'Daydreamer' was a No. 1 UK hit in 1973 after failing to chart stateside – collaborated with Cassidy on the single 'The Last Kiss,' with the Wham! frontman providing backup vocals on the song off Cassidy's 1985 comeback LP Romance.
However, Cassidy's late career was often marred by tabloid headlines as the singer was arrested on three separate DUI charges since 2010 as well as a "leaving the scene of the accident" charge. Cassidy also fought a well-publicized battle with drugs and alcohol over his career.  Despite the legal troubles, Cassidy continued to record music, act and tour to his legion of fans up until his dementia diagnosis.
Numerous industry figures have paid tribute to David Cassidy since his death was announced.  On Twitter, The Beach Boys' legendary Brian Wilson wrote: "I'm very sad to hear about David Cassidy. There were times in the mid-1970s when he would come over to my house and we even started writing a song together. He was a very talented and nice person. Love & Mercy to David and his family."
One of Cassidy's contemporaries, Marie Osmond also said: "Heartbroken over the passing of David Cassidy. He graced the covers of teen magazines with my Brothers in the '70s. My condolences to his Family."   Disco star Gloria Gaynor, meanwhile, wrote: "My thoughts and prayers are with the family and loved ones of David Cassidy … part of a musical legacy via his role as "Keith Partridge" that brought music and laughter into the homes of millions…"
Format:
UK English