ABBA Say 'Happy New Year' With Limited Edition Vinyl Single
The favourite from the 'Super Trouper' album will be available on white vinyl in a run of just 3000 copies.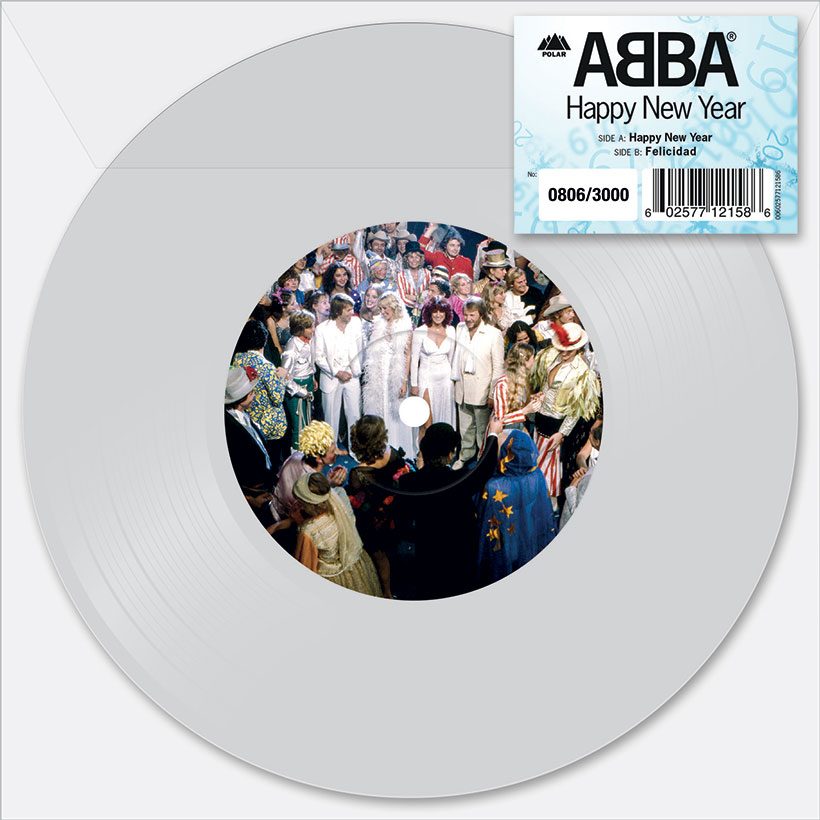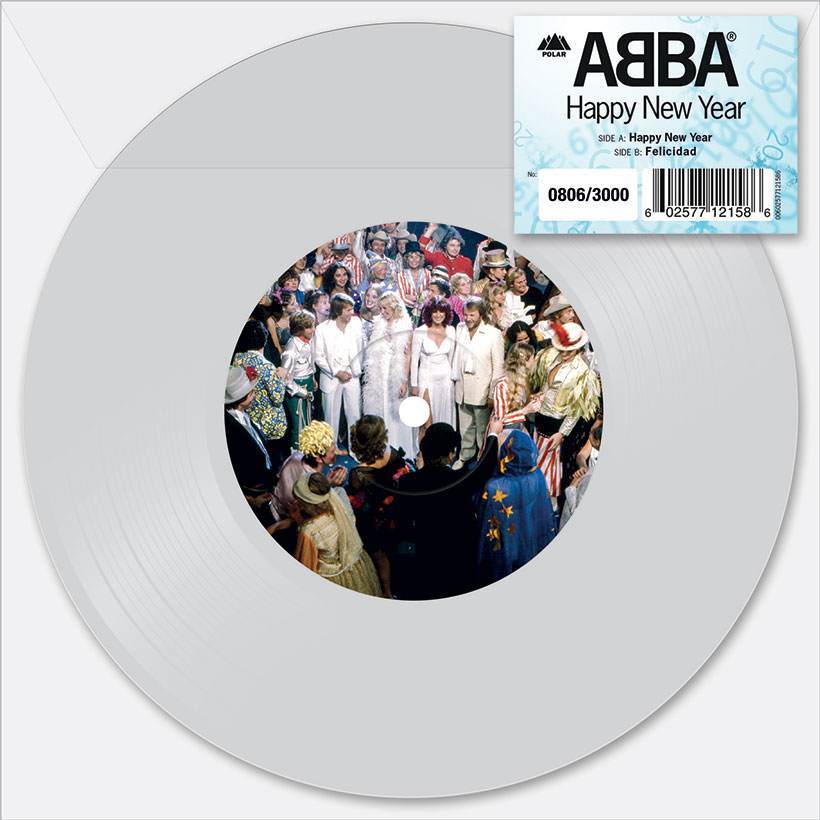 ABBA's legions of devoted fans will be delighted at the announcement of a collector's edition, 7-inch vinyl single of their 1980 track from the Super Trouper album, 'Happy New Year.' The single will be limited to 3000 copies worldwide.
Released on 7 December by Polar/USM to mark the build-up to New Year 2019, the single will be pressed on white vinyl with unique artwork, and backed by the Spanish language version of the song, 'Felicidad.' To make it even more of an attractive item for ABBA collectors, a limited edition of the single is to be pressed to mark each new year on different coloured vinyl.
'Happy New Year' was written by ABBA's Benny Andersson and Björn Ulvaeus during  a working holiday in Barbados. According to some fan sites, it had the working title 'Daddy Don't Get Drunk On Christmas Day.' The track first appeared when the Super Trouper album was released as the group's seventh studio album in November 1980.
With lead vocals by Agnetha Fältskog, the track was released as a single in a few countries at the time, notably Holland, Brazil and Portugal, but went on to greater chart activity in later years. The song became a top five hit in the group's native Sweden in 2008 and again the following year, when it also reached the top five in Norway.
2010 saw 'Happy New Year' in the Swedish top ten once again, and in the era of streaming, like many other festive and holiday-themed standards, it reappears regularly on many charts around the world. In 1999, it attracted a cover by the Stockholm-based ABBA tribute quartet A*Teens, which also peaked at No. 4 in Sweden and reached No. 12 in Denmark.
Benny Andersson revisited the melody for his September 2018 album Piano, performing the track as a slow piano solo. The album topped the Swedish chart for four weeks, and reached the top 20 in the UK, Norway and Australia.
The limited edition 7-inch 'Happy New Year' single is released on 7 December. Buy it here.
Explore our ABBA Artist Page.
Format:
UK English