Eve, Brandy, And More Star In 90s-Inspired 'Nasty Girl' Video For ABC Series 'Queens'
The song comes from the upcoming ABC series 'Queens' premiering on October 19.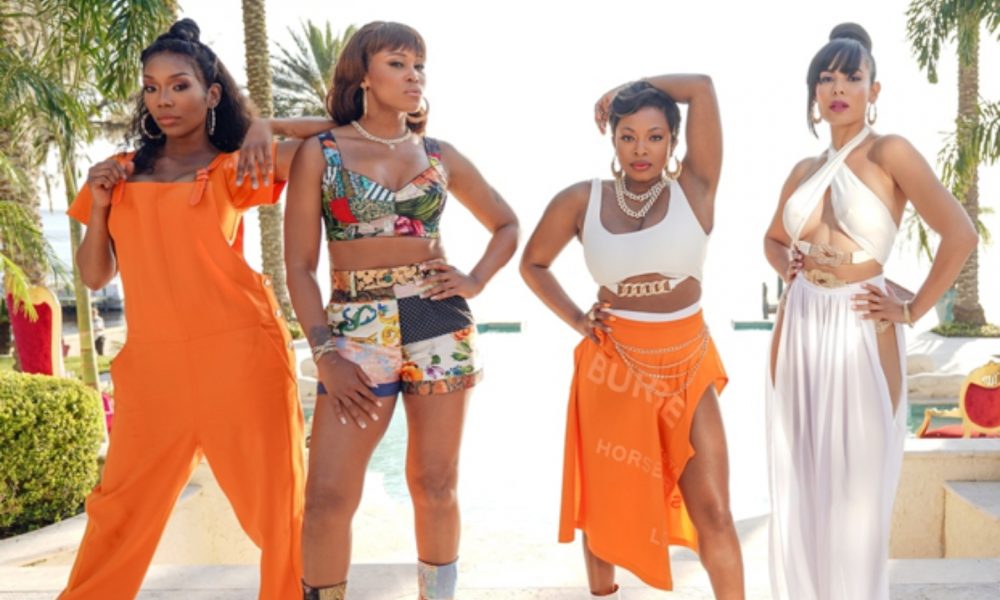 Ahead of the premiere of the new ABC series Queens on October 19, the show's lead players starred in a 90s-inspired throwback video for "Nasty Girl," featuring Eve, Naturi Naughton, Nadine Velazquez, and Brandy.
In the Tim Story-directed music video, the supergroup of women offers a glimpse into the energy and attitude of Queens. The visual features a warm, summer-like theme that calls back to the prominent video themes from the 90s and early 2000s.
"Nasty Girl" Music Video Premiere (MV) - Queens
The series follows Eve, Brandy, Naughton, and Velazquez as they portray 90s hip-hop legends who reunite for a chance to recapture their fame in their 40s. Eve portrays Brianna aka Professor Sex while Naughton fills the role of Jill aka Da Thrill, Velazquez as Valeria aka Butter Pecan, and Brandy as Naomi aka Xplicit Lyrics.
"Nasty Girl" was helmed by executive producer Swizz Beatz, who shared a statement saying: "To see these Queens come together in unity is amazing in 2021. This show is special in many ways to me and it's an honor to be the Executive Music Producer."
"As artists who came up in the 90s, 'Nasty Girl' is our love letter to the groundbreaking music and hip-hop culture of the era," said Eve, Naughton, Velazquez, and Brandy through a statement. "Filming the music video on a yacht in Miami, with the Champagne flowing and pyrotechnics blasting, stirred up a sense of nostalgia and pride in how far we have come as artists."
Following its October 19 premiere, new music from Queens will be shared weekly. Throughout the series, the viewing audience will have a chance to see the ways in which the music shifts and informs the development of the show's characters.
"To still be in the game today and supporting each other along the way is what our show 'Queens' is all about," the Queens supergroup shared.
Stream or purchase "Nasty Girl" from the upcoming series QUEENS.