ABKCO's Sam Cooke Celebrations Begin With 'Complete Keen Years' Box
The campaign leads up to what would have been Cooke's 90th birthday on 22 January 2021.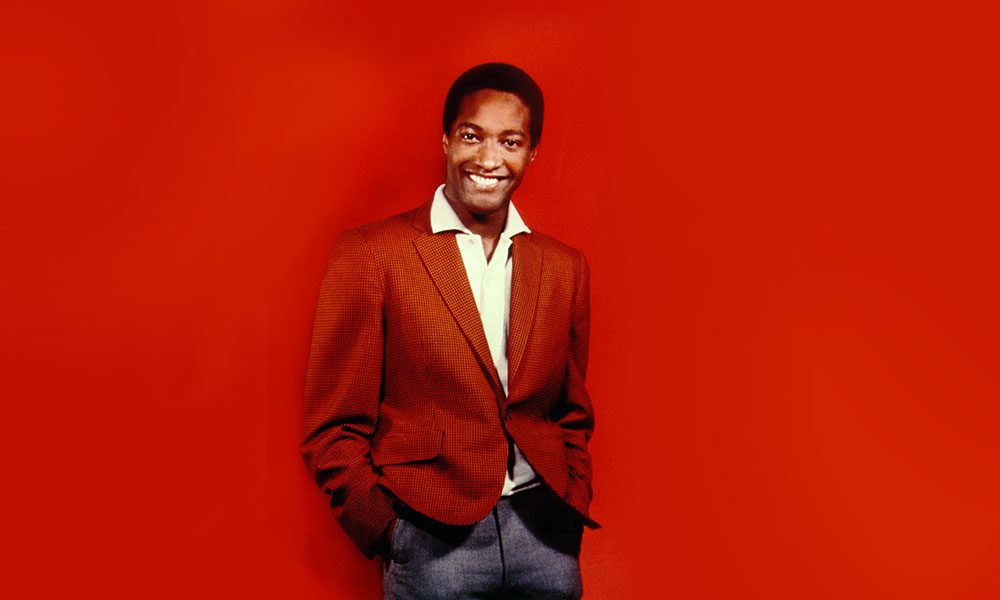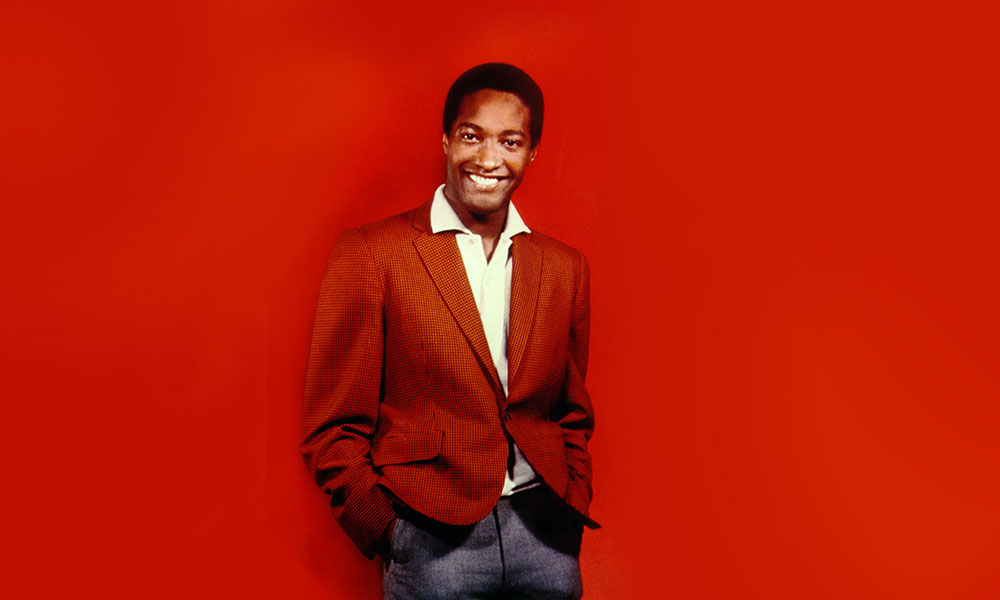 A year-long celebration by ABKCO of the forthcoming 90th anniversary of soul master Sam Cooke's birth will begin on 24 January, with the release of the five-disc set The Complete Keen Years (1957-1960). Cooke would have turned 90 on 22 January 2021.
The set compiles Cooke's body of work during nearly three years for John and Alex Siamas's Keen label, from the point at which he began to release secular material. This was after his great success as a gospel singer over the previous six years with the Soul Stirrers. The newly remastered collection highlights the unrivalled versatility with which he made standards his own and wrote unforgettable music of his own.
The story begins with Cooke's timeless 1957 debut for Keen with his own composition 'You Send Me.' As a pop single by a gospel star, it broke boundaries and helped lay the ground for what became soul music. The box set is sourced directly from recently recovered original master tape reels, which were missing for years after Keen's demise and found after a search of an airplane hangar. The location is explained by the fact that the Siamas brothers' primary business was providing aircraft parts to the aerospace industry.
The Complete Keen Years (1957-1960) features all of Cooke's Keen album and single tracks, including his five originally released Keen LPs in their entirety plus multiple bonus cuts, for a total of 65 tracks. Rare photographs and ephemera from the Keen archives are included along with expanded, extensive session information and extensive and insightful liner notes by writer Michael Corcoran.
The first volume in the set has the 13 tracks of Cooke's 1958 LP debut for Keen, which was self-titled but also known as Songs By Sam Cooke. It's presented in mono, as originally recorded and released, and as well as 'You Send Me,' contains other such highlights as 'Summertime (Part 2),' 'Ain't Misbehavin',' 'That Lucky Old Sun' and 'Danny Boy.'
The second album in the set comprises all of the 1958 release Encore, with Sam's readings of such staples as 'Ac-Cent-Tchu-Ate the Positive,' 'When I Fall In Love,' 'I Cover the Waterfront' and 'The Gypsy.' Orchestral backing, as on the first album, was by Bumps Blackwell.
God Bless The Child (Remastered)
Cooke's 1959 salute to Billie Holiday, Tribute to The Lady, is the third disc in the set, again in its original mono. Staples from Holiday's catalogue on the disc included 'God Bless The Child,' 'I've Gotta Right To Sing The Blues,' 'Good Morning, Heartache' and 'Crazy She Calls Me.'
As Michael Corcoran writes in his new notes: "Like Lady Day, Sam had a pretty voice too honest to be cute, sending the words on paper through a spiritual journey before coming out of a mouth fluent in both sorrow and triumph. But he didn't sing songs her way."
The 1959 album Hit Kit was a compilation of Cooke's most popular songs, which now for the first 12 tracks on CD four of the new collection and include 'Only Sixteen,' 'Everybody Loves to Cha Cha Cha,' 'Win Your Love For Me' and 'You Were Made For Me,' in their original mono. Nine bonus tracks, including six rare stereo Keen singles, complete the disc.
The fifth and final disc is The Wonderful World of Sam Cooke, his last Keen album, titled after another of his signatures, '(What A) Wonderful World,' written by Cooke with Lou Adler and Herb Alpert, both of whom were staffers at Keen at the time. Other highlights include 'That's Heaven To Me,' 'You Were Made For Me' and 'Almost In Your Arms (Love Song From Houseboat).' Six bonus tracks include both a "gospelised" and the original version of 'Steal Away' and 'Deep River,' plus the non-LP tracks 'One Hour Ahead of the Posse' and 'So Glamorous.'
The Complete Keen Years (1957-1960) is released on 24 January. Scroll down for the full tracklisting, and pre-order it here.
Disc 1 – Sam Cooke  – originally released on Keen in 1958
1) You Send Me
2) The Lonesome Road
3) Tammy
4) Ol' Man River
5) Moonlight In Vermont
6) Canadian Sunset
7) Summertime, Pt. 2
8) Around the World
9) Ain't Misbehavin'
10) The Bells of St. Mary's
11) So Long
12) Danny Boy
12) That Lucky Old Sun
Disc 2 – Encore  – originally released on Keen in 1958
1) Oh, Look at Me Now
2) Someday
3) Along the Navajo Trail
4) Running Wild
5) Ac-cent-tchu-ate the Positive
6) Mary, Mary Lou
7) When I Fall in Love
8) I Cover the Waterfront
9) My Foolish Heart
10) Today I Sing the Blues
11) The Gypsy
12) It's the Talk of the Town
Disc 3 – Tribute to The Lady  – originally released on Keen in 1959
1) God Bless the Child
2) She's Funny That Way
3) I've Gotta Right to Sing the Blues
4) Good Morning Heartache
5) Tain't Nobody's Bizness (If I Do)
6) Comes Love
7) Lover Girl (Man)
8) Let's Call the Whole Thing Off
9) Lover Come Back to Me
10) Solitude
11) They Can't Take That Away from Me
12) Crazy She Calls Me
Disc 4 – Hit Kit  – originally released on Keen in 1959; nine bonus tracks 
1) Only Sixteen
2) All of My Life
3) Everybody Loves to Cha Cha Cha
4) Blue Moon
5) Win Your Love For Me
6) Lonely Island
7) You Send Me
8) Love You Most of All
9) (I Love You) For Sentimental Reasons
10) Little Things You Do
11) Let's Go Steady Again
12) You Were Made For Me
13) Lonely Island (Single Version) [Bonus Track]
14) Win Your Love For Me (Stereo) [Bonus Track]
15) Almost In Your Arms (Theme from Houseboat) (Stereo) [Bonus Track]
16) Everybody Loves to Cha Cha Cha (Stereo) [Bonus Track]
17) Little Things You Do (Stereo) [Bonus Track]
18) Only Sixteen (Stereo) [Bonus Track]
19) Let's Go Steady Again (Stereo) [Bonus Track]
20) With You (Stereo) [Bonus Track]
21) Ee-I-Ee-I-Oh a/k/a Ee-Yi-Ee-Yi-Oh (Stereo) [Bonus Track]
Disc 5 – The Wonderful World Of Sam Cooke  – originally released on Keen in 1960; six bonus tracks 
1) (What A) Wonderful World
2) Desire Me
3) Summertime, Pt. 1
4) Almost in Your Arms (from "Houseboat")
5) That's Heaven to Me
6) No One (Can Ever Take Your Place)
7) With You
8) Blue Moon
9) Stealing Kisses
10) You Were Made for Me
11) There I've Said It Again
12) I Thank God
13) Steal Away (Album Version) [Bonus Track]
14) Deep River [Bonus Track]
15) One Hour Ahead of the Posse [Bonus Track]
16) Ee-I-Ee-I-Oh a/k/a Ee-Yi-Ee-Yi-Oh [Bonus Track]
17) So Glamorous [Bonus Track]
18) Steal Away (Single Version) [Bonus Track]
Format:
UK English