Aerosmith Eye 50th Anniversary Celebration In 2019
The rock giants are currently pursuing solo projects, but band plans are afoot.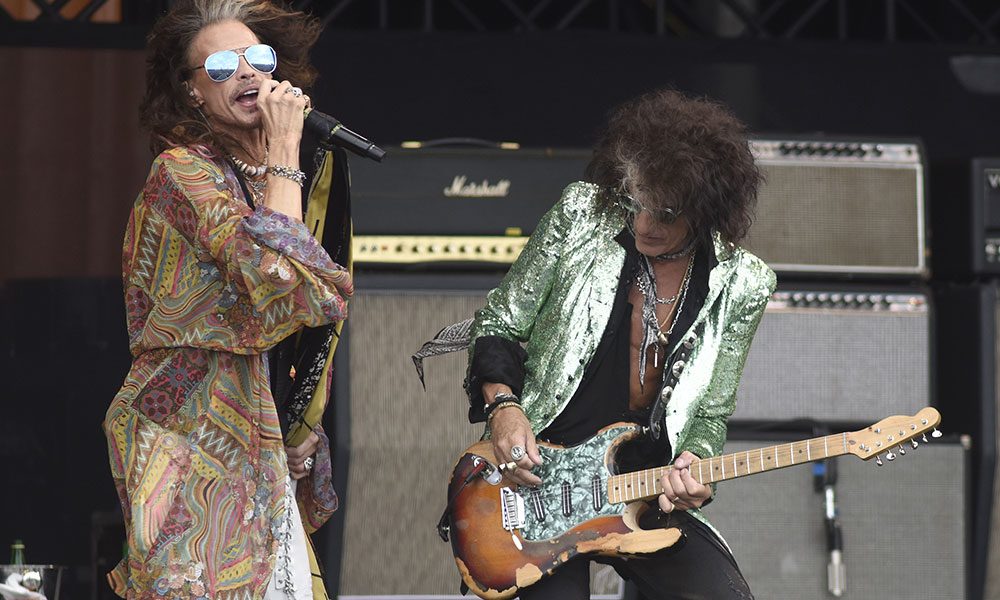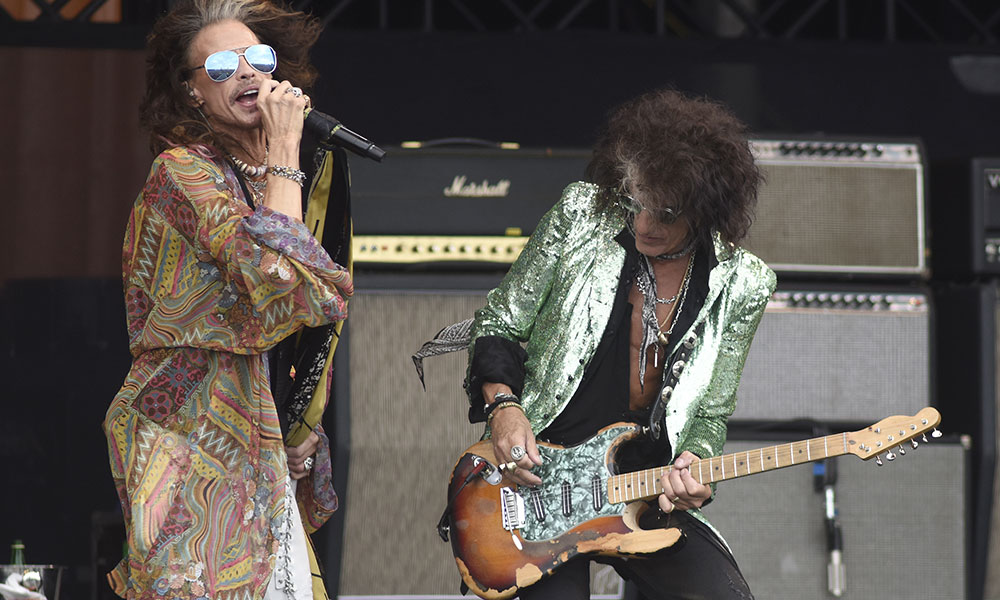 Aerosmith are looking at playing a 2019 tour to mark the band's 50th anniversary. Guitarist Joe Perry revealed the news in an interview with Atlantic City News, ahead of his show in the city on Friday (20) as part of a run of gigs billed as Joe Perry & Friends.
That show, featuring Brad Whitford from Aerosmith and Gary Cherone of Extreme. They also play tonight (Wednesday) at House of Blues in Boston and tomorrow at Hampton Beach Casino Ballroom in New Hampshire, before Friday's New Jersey date, at Music Box at Borgata.
The first two bookings have opening sets by ex-Boston member Barry Goudreau and his band Engine Room, and by Charlie Farren, former lead singer with the Joe Perry Project. Aerosmith frontman Steven Tyler, meanwhile, has a solo tour of the US and then Europe starting in June, backed by Nashville's Loving Mary Band.
Aerosmith's one confirmed upcoming date is at the annual Jazz & Heritage Festival in New Orleans on 5 May. Asked if the band had any further performing plans, Perry said: "I think the way things are going we are going to try and and take it easy.
"We may do a couple more one offs – maybe some festivals over the next six or eight months. In 2019 we will be closing in on our 50th anniversary, so we are planning some dates and a tour to celebrate that. Right now we are pretty much laying low and finishing up some solo things before we start that."
Perry's new solo album Sweetzerland Manifesto features former New York Dolls frontman David Johansen, who, he says, "was available, and he came up and sang on a few songs and that gave the album some direction and it just was a lot of fun. We weren't making the record for any record companies or worrying about how it would do on the radio. We were thinking more about how it would sound to play live. And that was pretty much it."
The Aerosmith guitarist also reflects: "It's kinda the end of our career but what would I rather be doing? Lately I'm kinda divided between sitting by the pool with my wife — which I'm about to do in about 10 minutes — or being up on stage. Luckily, I have time for both and I'm gonna do it."
Explore our Aerosmith Artist Page.
Format:
UK English