First Ever Aerosmith Tour Van Found Buried In Massachusetts Woods
The band's name was still painted on the side of the van, which had spent decades rusting.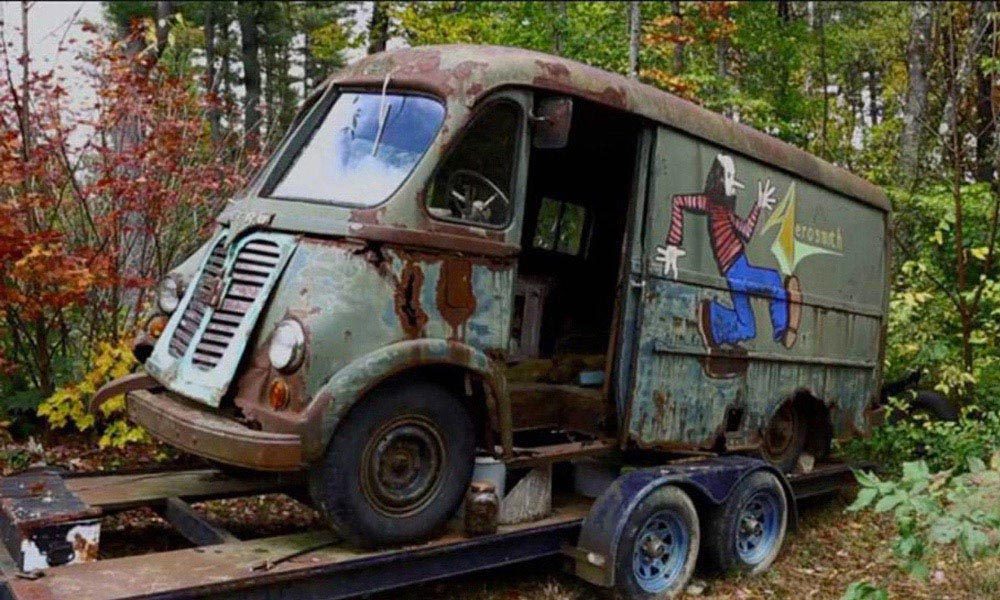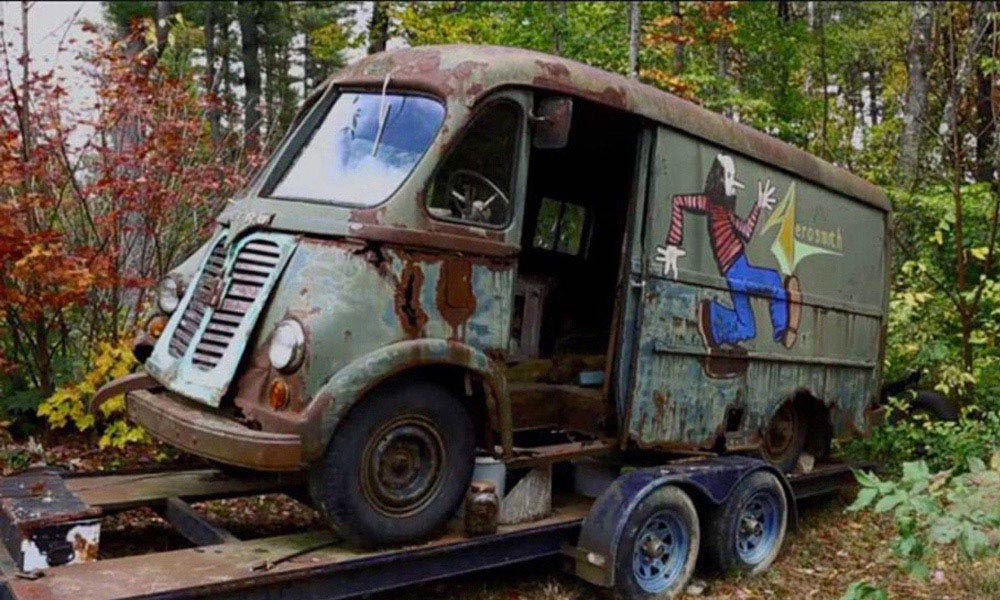 Aerosmith's very first tour van has been found abandoned in woods near Chesterfield, Hampshire County, Massachusetts, about 110 miles west of Boston.
The 1964 International Harvester Metro van was tracked down by Mike Wolfe and Frank Fritz, the hosts of American Pickers, a reality television series shown on The History Channel. The band's name was still painted on the side of the van, which had spent decades rusting in a woodland near Chesterfield, Massachusetts. The episode, titled 'Roll Like A Rock Star' first aired on July 30 and is available to watch on demand via History.com.
Wolfe and Fritz were told that the vehicle was already there when the current property owner took possession. The previous owner was reported to have had some connection with Aerosmith, although it isn't clear what that might be. In order to secure some provenance, Wolfe made contact with his friend Dan Auerbach of The Black Keys.
Auerbach passed pictures of the van to Aerosmith guitarist Joe Perry, who in turn contacted co-founding guitarist Ray Tabano, who was replaced by Brad Whitford in 1971 but remained connected with the band for some years afterward. Tabano lives nearby, so he came to see the van and confirmed it was the real deal – even bringing a photo of himself seated inside.
"I'm afraid to say how long it is, but it's been like 40 years since we've been in this thing," Tabano told Ultimate Classic Rock, describing the van as Aerosmith's "rolling hotel" in their early days. "We'd drive from Boston up to New Hampshire for $125 [show fee]," he added. "Then after the gas, the tolls, and the food and back, we'd make like $3 apiece. … It just reminded me of the humble beginnings and I look at where [the band has] gone today — it's just amazing."
Aerosmith will appear on NBC's Today on Aug. 15, with high expectations that they'll make an announcement related to their upcoming 50th anniversary. Wolfe and Fritz paid $25,000 for the band's former vehicle. At the time of writing, what will happen to the van remains unclear.
Explore Our Aerosmith Artist Page.
Format:
UK English