Amazon Announces Elton John 'Soundboard' Immersive Audio Program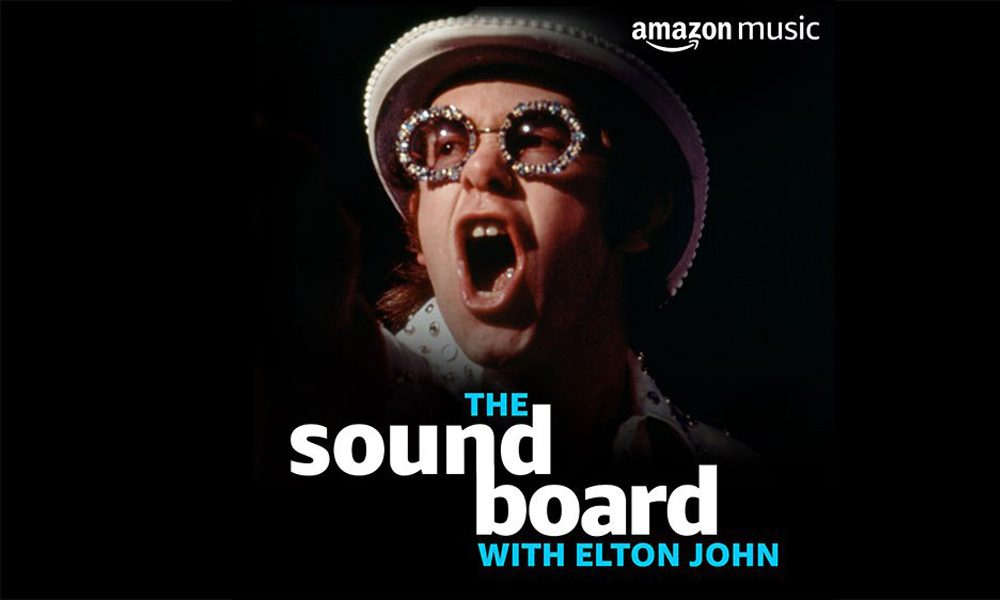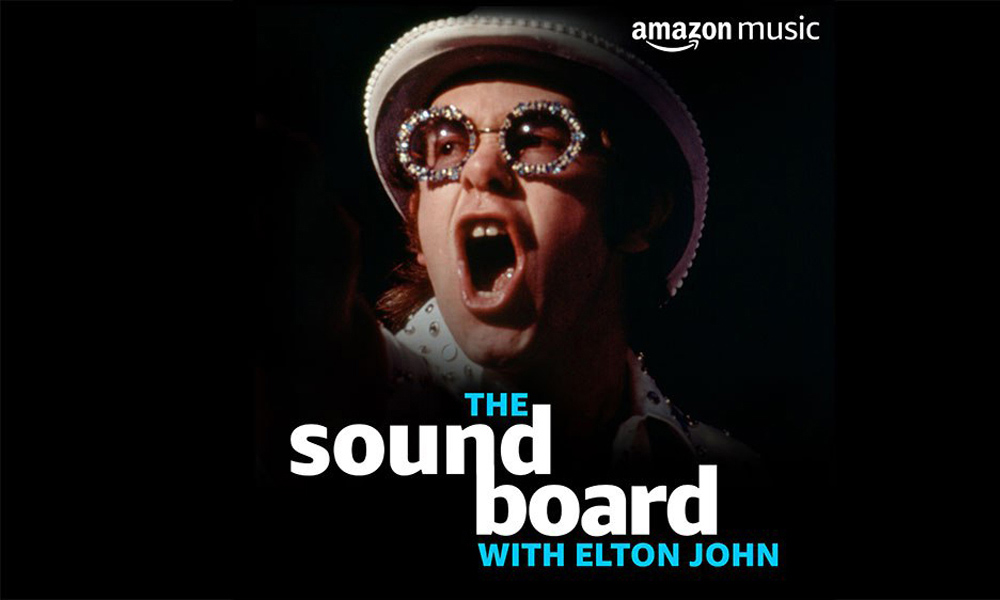 Amazon Music has announced 'The Soundboard with Elton John,' an immersive original audio program that offers fans exclusive conversations and stories.
Airing exclusively on Amazon Music beginning on 6 April – the same day two separate Elton John tribute albums Revamp and Restoration are released — 'The Soundboard' tells the stories behind the songs with Elton John and long-time lyricist Bernie Taupin, as well as many of the artists featured on the albums. These luminaries include Coldplay's Chris Martin, Demi Lovato, Killers frontman Brandon Flowers, Queens of the Stone Age's Josh Homme, rapper Q-Tip and more. It will be available for just 24 hours.
Elton John said: "When an artist loves a song enough to cover it, well, that's the ultimate compliment. As songwriters, Bernie and myself are thrilled when people we admire and respect as much as those on Revamp and Restoration choose to add their own unique twist — it means our songs continue to resonate and reach new audiences. It's been wonderful working with Amazon Music to bring our stories behind the new songs to life and I hope fans will enjoy listening to 'The Soundboard' as much as we did recording it."
Available to Amazon customers across the US, UK, Germany, and Austria, the multi-hour collection of interviews and music will be broadcast globally for a limited time, beginning on 6 April. Listeners with an Amazon Echo device can simply ask: "Alexa, play 'The Soundboard'" or visit amazon.com/eltonjohn. Listeners will immediately pick up wherever the stream is currently in progress.
The show is similar thematically to ones Amazon has done previously with U2 and Justin Timberlake — but it has some differences. "We approach each one case by case and have discussions with the artist, label and management about what makes sense for them and us and customers," Alex Luke, global head of programming and content strategy for Amazon Music, told Variety. "Tribute albums offer a unique opportunity — you've got more than 20 artists covering Elton songs, so in interviewing those artists we're reaching not just Elton fans but also their fans."
As for the limited time that each of the shows has had, "There's something about the ephemeral nature that puts this in a different place," he says. "We're trying to make more of it and see how our customers respond. There's a different kind of engagement and passion that comes when the content is crafted and presented like this."
David Massey, President/ CEO of Island Records, said, "I'm excited for fans around the world to hear Elton and Bernie tell the stories on 'The Soundboard' behind some of the most memorable songs ever written."
'The Soundboard With Elton John' is available to listen on the Amazon Music mobile app and Web Player in the U.S., U.K., Germany, and Austria, to all customers with an Amazon account, with or without an Amazon Prime membership or Amazon Music Unlimited subscription. The broadcast can also be accessed via the Amazon Music mobile app and Web Player, iOS, Android, Mac, and PC. 'The Soundboard with Elton John' is the latest feature to launch within Amazon Music's personalized natural language voice controls powered by Alexa, which has re-imagined how customers experience music.
Start Times for 'The Soundboard with Elton John' are as follows:
US : Friday, 6 April 00:00 EST / 21:00 PST April 5
UK: Friday, 6 April 05:00
Germany/Austria: Friday, 6 April 06:00.
Explore Our Elton John Artist Page. 
Format:
UK English