Watch Angélique Kidjo's Powerful Visual For 'How Can I Tell You?'
The moving song was written for the documentary, 'Nasrin,' which chronicles the work and life of Iranian activist Nasrin Sotoudeh.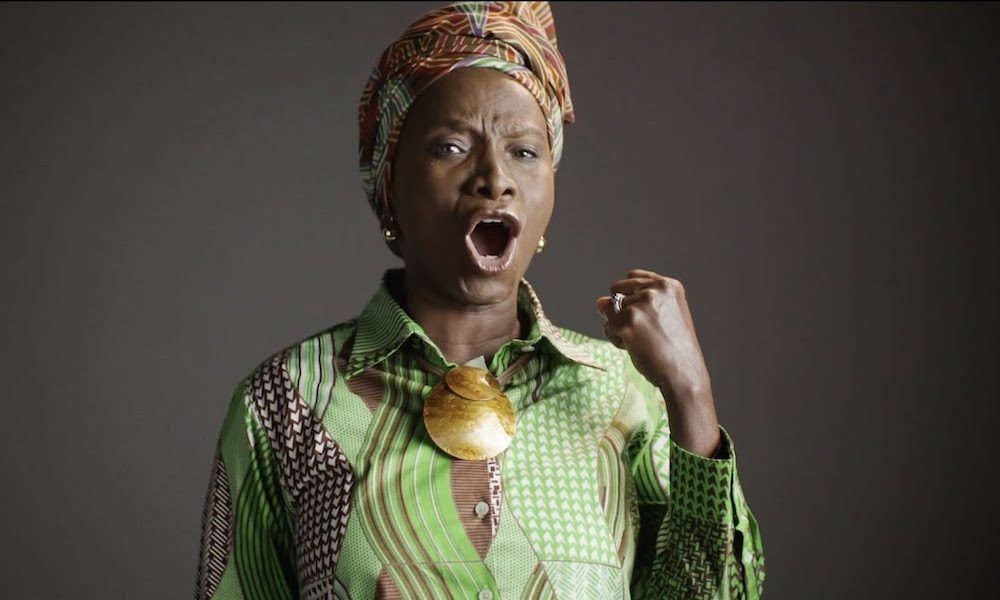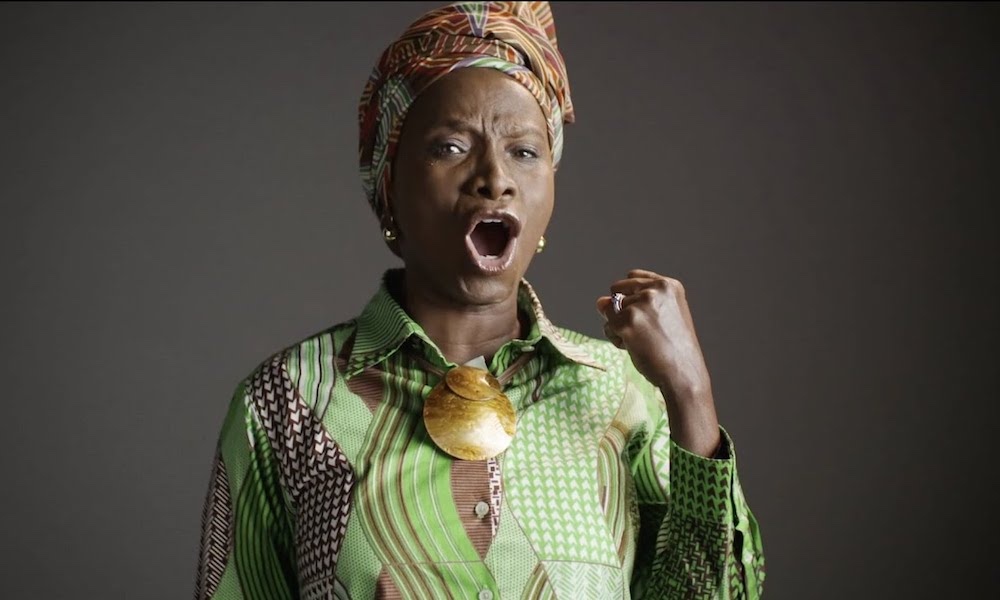 Angélique Kidjo released a moving visual for "How Can I Tell You?," an original song written for the forthcoming documentary Nasrin, which chronicles the life and work of Iranian activist, human rights lawyer, and political prisoner, Nasrin Sotoudeh. Premiering January 26, the inspiring feature was secretly filmed over four years.
"How Can I Tell You?" was written by the Tony Award-winning team of Lynn Ahrens and Stephen Flaherty (Anastasia, Ragtime). According to the film's website, the lyrics were based on Nasrin's letters to her children from prison. The accompanying visual intercuts Kijdo's emotional performance, alongside footage from the documentary.
Angélique Kidjo - "How Can I Tell You?" from the documentary NASRIN
In a statement published by Variety, Kidjo said, "I am so glad to be part of this beautiful project. I want Nasrin to be free because if she's not free, none of us are free. She's fighting for human rights, the right to decide what we want to do with our lives, the right to choose our own future."
The four-time Grammy winner continued, "I think each one of us around the world – it doesn't matter where you live – you should be sensitive to the fight of Nasrin. We all have to come together and continue putting pressure on the Iranian government to free her. She needs us now to rally around her, to carry the message of freedom of speech, freedom for all, to be at the center of our concerns day in and day out. That's why I am standing side by side with Nasrin.
Often referred to as "the Nelson Mandela of Iran," Nasrin Sotoudeh fought tirelessly for the rights of women, children, journalists, artists, LGBTQ+ prisoners, religious minorities, and political prisoners. She was arrested in 2018 and sentenced to 38 years in prison. While the film's American director and producer Jeff Kaufman and co-producer Marcia S. Ross were unable to secure visas to travel to Iran, they enlisted a crew of local filmmakers, who risked their lives to capture undercover footage. Nasrin also features a variety of interviews, archival content, and phone calls with Sotoudeh, as well as with her husband and fellow activist, Reza Khandan. Academy Award-winning actress Olivia Colman narrates the film.
Kidjo, meanwhile, has been an active voice throughout the pandemic, taking part in a variety of live-stream benefits. In May, the Beninese singer-songwriter and UNICEF Goodwill Ambassador released a reimagining of the beloved Afro-pop classic, "Pata Pata."
While the literal translation of "Pata Pata" is "touch touch," Kidjo re-worked the lyrics to deliver a message about staying safe, amid the pandemic. The song was released in conjunction with UNICEF.
Listen to the best of Angélique Kidjo on Apple Music and Spotify.