Arcade Fire Announce Intimate Pre-Festival UK Shows For Summer 2017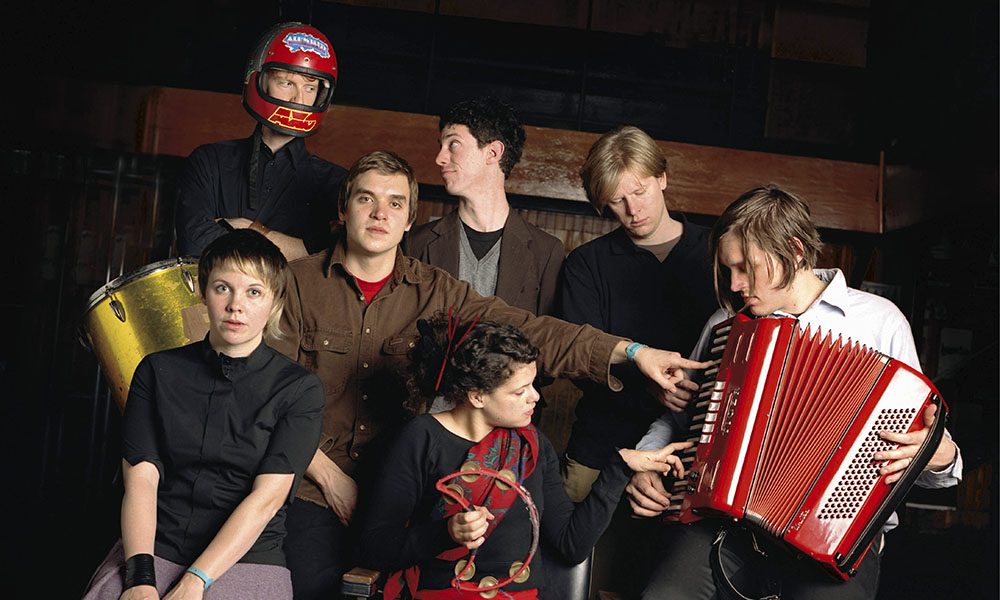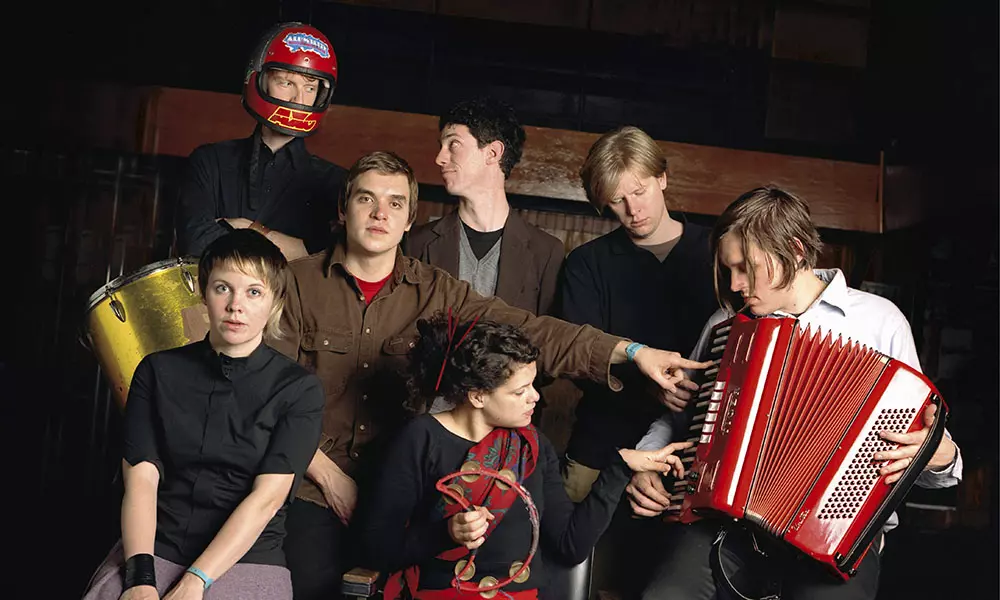 Critically-acclaimed Canadian outfit Arcade Fire have announced a pair of intimate UK warm-up gigs ahead of their previously confirmed Irish and UK shows at the 2017 Isle of Wight Festival, the Ormeau Park in Belfast, Dublin's Malahide Castle and Manchester's Castlefield Bowl.
The band will now play at the Baths Hall in Scunthorpe, Lincolnshire on Wednesday 7 June and then appear at the Corn Exchange in Edinburgh, Scotland on Thursday, 8 June.
The band are likely to be previewing new tracks for their much-rumoured new album at these shows.   The Montreal Gazette recently reported that the band played a top secret show in the city on Saturday, 13 May and while their set consisted of material from both The Suburbs and the band's most recent studio set Reflektor, The Arcade Fire are also believed to have previewed six brand new songs.   It is, however, believed that no footage or sneak previews of the tracks exist, as attendees were instructed to leave their phones at the door.
Almost four years have elapsed since the release of Reflektor, but rumours are rife that a new Arcade Fire album may become a reality before the end of 2017. In a recent update, drummer Jeremy Gara confirmed they were at the "mixing stage."
He told Red Bull Poland: "all of the songs have been recorded. The album should come out this year. At this stage, we are still mixing and trying to decide which songs will end up on the record, because we've recorded more than we need. But we're almost finished.  I don't know when it'll come out, I hope soon."
Founded in 2011 by friends and classmates Win Butler and Josh Deu, Arcade Fire first came to prominence with the release of their critically-acclaimed debut album Funeral. Their second album Neon Bible won the 2008 Meteor Music Award for Best International Album, while 2010's The Suburbs won Album Of The Year at the 2011 Grammy Awards.
Explore our Arcade Fire Artist Page
Format:
UK English