Ariana Grande Shares Official '34+35' Vevo Live Performance
The performance follows recently shared live versions of 'my hair,' 'pov' and 'safety net' from the singer's latest album 'Positions.'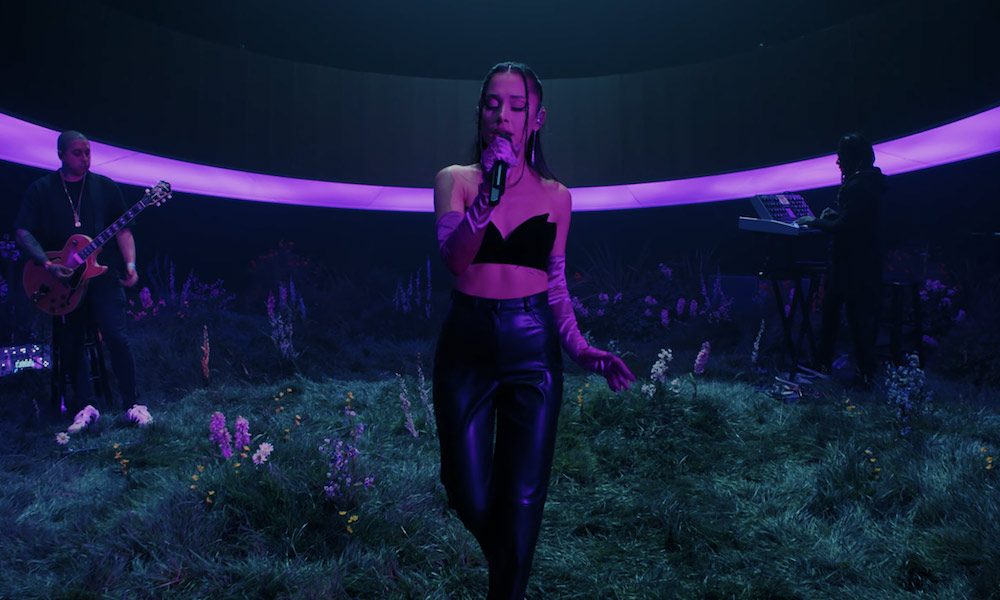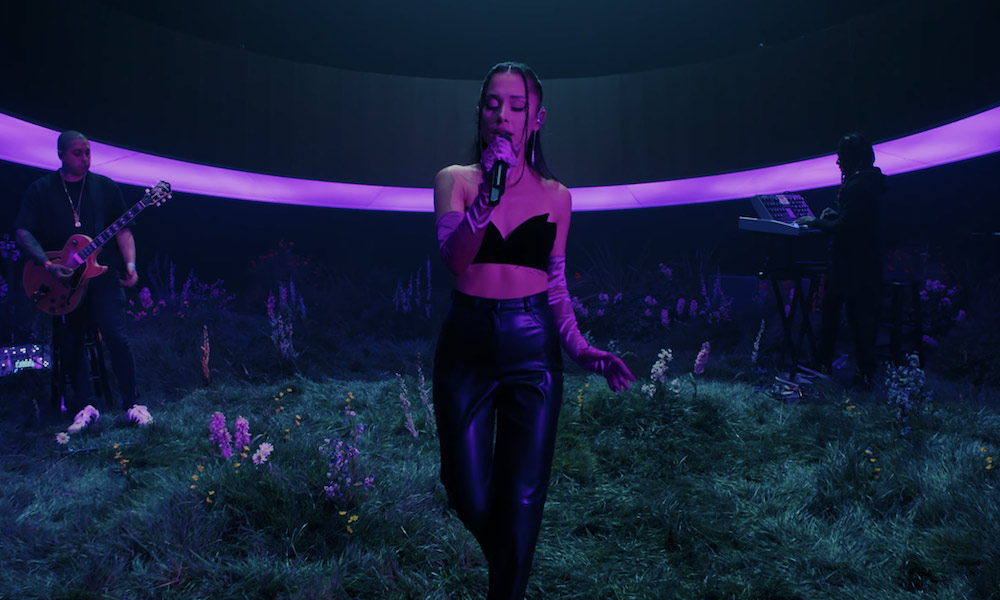 As part of her ongoing video series with Vevo, Ariana Grande has shared the official live performance of Positions hit single "34+35," marking the first time the track has been performed live with a band.
Of the live performance, Vevo had said: "If our Official Live Performances of "pov" and "safety net" reveal anything, it's that Ariana Grande excels at her job because she's so passionate about the results. You don't hit the high notes, you don't exude candor, and you don't make pop music as moving as she does without crossing the T's and dotting the I's.
Ariana Grande - 34+35 (Official Live Performance) | Vevo
A very cool Cali session with the look and feel of a cozy little meadow was a perfect place to turn some of the best tunes on 'positions' into utterly memorable performances. Go Team Ari. She reproves her queen status with the swag she shows while skipping toward the camera at the start of "34+35." The lustful lyrics are in the air, and visions of a private evening with boo accent the naughty atmosphere. The song has become a certified classic since it arrived last fall. Its steamy luster is obvious here."
The "34+35" performance follows the release of live performances of Positions deep cuts "my hair," "safety net" featuring Ty Dolla $ign, and the album's most recent single "pov."
Released in October 2020 with a deluxe edition shared in February 2021, Positions debuted at No.1 on the Billboard 200 as Grande's fifth chart-topping album. Spending 15 weeks in the top spot, the album was an international success, topping the charts in Argentina, Canada, Ireland, Lithuania, New Zealand, Norway, and the United Kingdom.
Ahead of the album's deluxe release, Grande shared a remix of "34+35" that featured rap stars Megan Thee Stallion and Doja Cat. A now-frequent collaboration of the singer's Doja Cat had also appeared on Positions track "motive" and Grande made a guest appearance on the rapper's latest album Planet Her for the song "I Don't Do Drugs."