Ariana Grande Drops Live Vevo Performance Of 'My Hair'
The performance follows recently released versions of 'pov' and 'safety net.'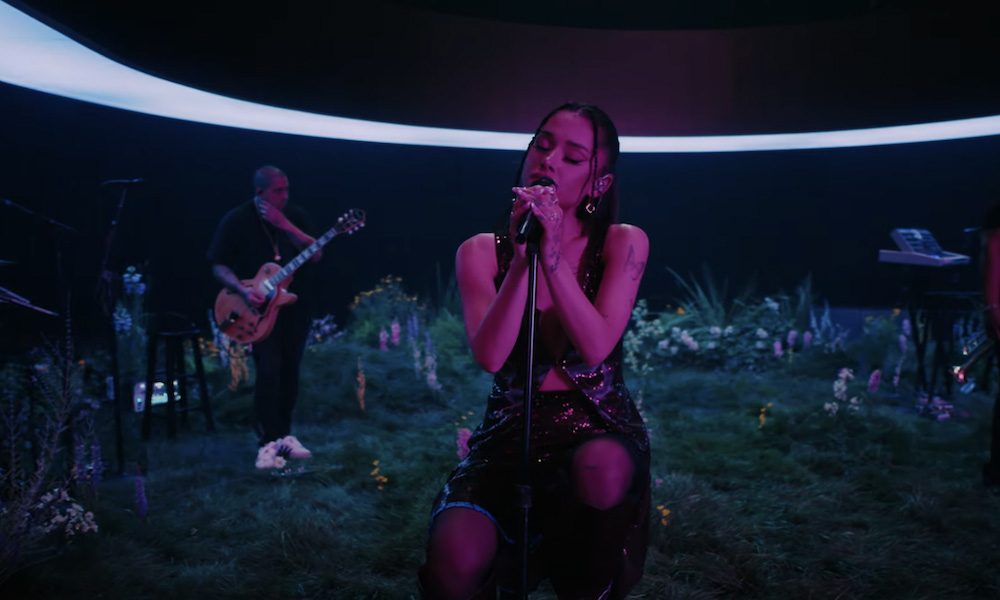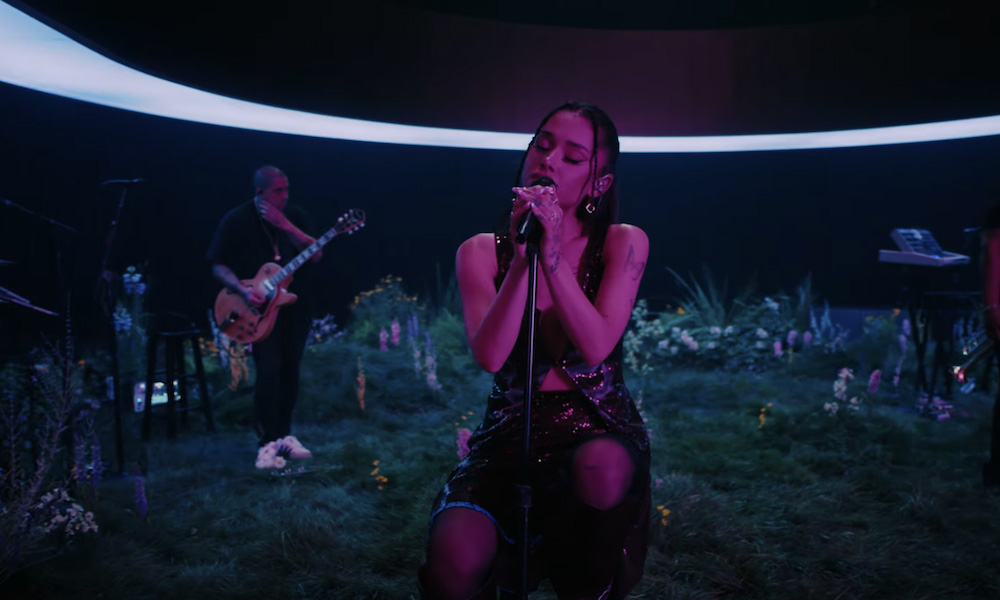 Ariana Grande has released another video in her ongoing series with VEVO. Today, she has revealed a stirring performance of "my hair" from her 2020 smash, Positions.
Says VEVO regarding the performance: "If our Official Live Performances of 'pov' and 'safety net' reveal anything, it's that Ariana Grande excels at her job because she's so passionate about the results. You don't hit the high notes, you don't exude candor, and you don't make pop music as moving as she does without crossing the T's and dotting the I's. A very cool Cali session with the look and feel of a cozy little meadow was a perfect place to turn some of the best tunes on Positions into utterly memorable performances. Go Team Ari. This spin on 'pov' has a jazzy feel, amplifying the breezy vibe that was established on Positions. Makes sense, Ari's vocals dart and flash like a nightclub saxophonist improvising through a tune. Hang tight, there are three more coming…"
Ariana Grande - my hair (Official Live Performance) | Vevo
Ariana has been everywhere of late, promoting the fifth anniversary of Dangerous Woman in addition to revealing these unique VEVO sessions. For the anniversary of the project, the multi-platinum third album from Ariana Grande, Republic Records/UMe released two bonus tracks, previously only available on the Target exclusive version of the album.
Initially released on May 20, 2016, the Grammy-nominated Dangerous Woman solidified Ariana Grande's superstardom as Rolling Stone described her as, one who is "capable of practically anything."
With the critically acclaimed album, Grande boldly defied expectation and revealed the full force of her voice (hailed as an "extraordinary, versatile, limitless instrument'" upon Grande's appearance on Time's "100 Most Influential People" list).
The Dangerous Woman era started with the promotional single "Focus," which was in October 2015. While "Focus" featured the same upbeat, horn-driven energy of Grande's 2014 smash hit "Problem," it also teed up the album's first official single, as Grande coquettishly instructed listeners to "focus on me."
Buy or stream Ariana Grande's Dangerous Woman (Expanded Digital Edition).