Arooj Aftab Covers Rosalía For Spotify's Best New Artist Series
Aftab also released a new rendition of an original, "Baghon Main."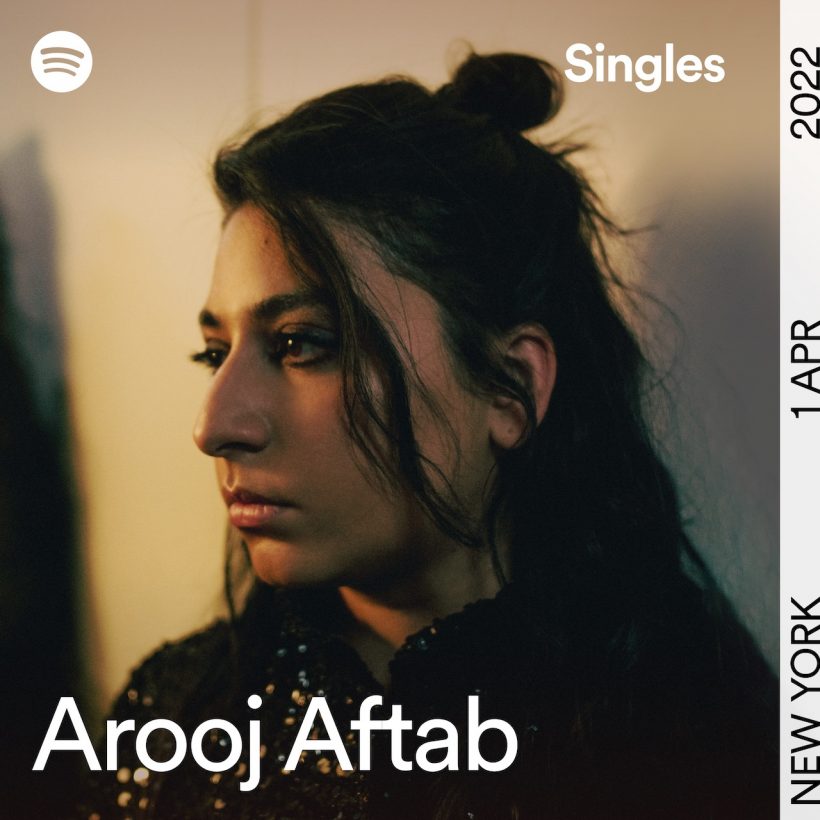 Ahead of the upcoming GRAMMY Awards, Arooj Aftab has released two Spotify Singles as part of the platform's Best New Artist series. The singles feature a cover of Rosalía's "Di Mi Nombre" as well as a reworking of Aftab's song "Baghon Main." Earlier this year, she was selected as Spotify's inaugural EQUAL Ambassador for Pakistan. Aftab is nominated for Best New Artist and Best Global Music Performance.
Aftab shared her feelings on both tracks: "I've always felt a very strong kinship to flamenco music, and recently having visited the south of Spain, even more undeniably so. It's always been in my periphery to make something with that energy. The driving rawness of the palmas, the haunted vocals. Very much my vibe. The opportunity to cover a previous Best New Artist pointed me directly to Rosalía. And while it was a very ambitious choice, I had a great time versioning this song!
"'Baghon Main' paints a picture of a park or garden connected to one's childhood, complete with swings swinging. It's a very melancholic and nostalgic song, thinking of a moment that was once innocent and beautiful, that is now hazy in the memory and on the verge of being forgotten."
Aftab also recently announced Vulture Prince (Deluxe Edition). The project is slated for physical release on June 24 via Verve, including a new double LP pressing. Aftab has already shared the intimate lead single "Udhero Na," featuring Anoushka Shankar.
"Udhero Na" (translation: "please undo") updates one of Aftab's works with the electrifying sound of Shankar's sitar and Maeve Gilchrist's harp, adding a new layer of longing. Unable to relieve herself of an infatuation, Aftab instead pleads with her beloved to release her from these feelings. The vocals, soft in delivery but heavy in their meaning, convey the conflicting emotions at play here.