Arooj Aftab Shares 'Udhero Na,' Announces Deluxe Edition Of 'Vulture Prince'
The 'Deluxe Edition' is out June 24.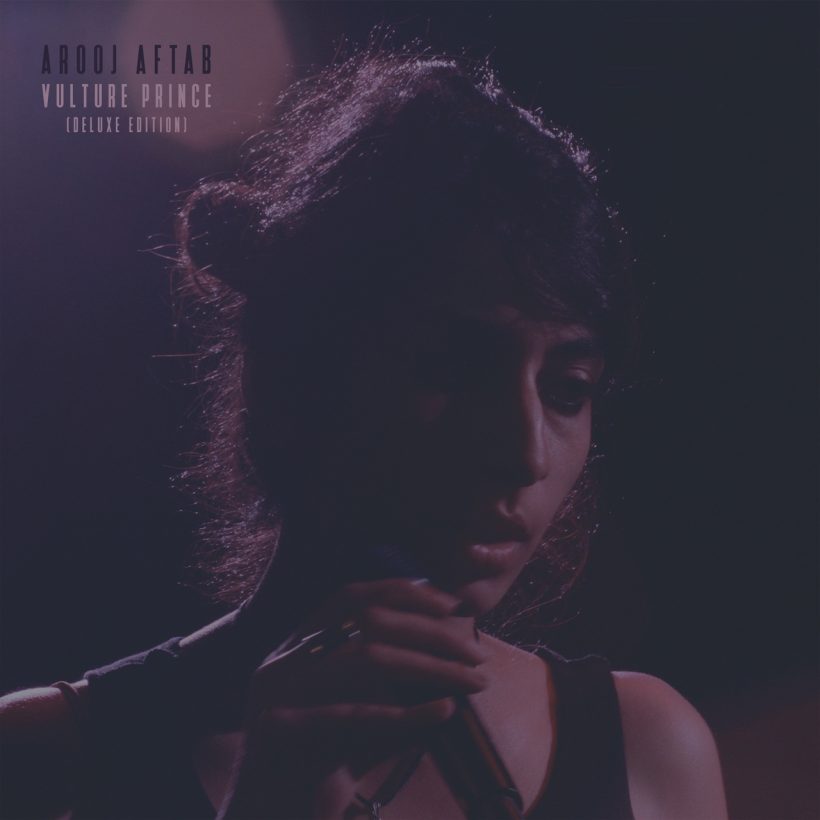 In the wake of a tidal wave of praise—including two Grammy Nominations for Best New Artist and Best Global Music Performance—for last year's Vulture Prince, Arooj Aftab has announced Vulture Prince (Deluxe Edition).
The project is slated for physical release on June 24 via Verve, including a new double LP pressing. Today, Aftab shares intimate lead single "Udhero Na," featuring Anoushka Shankar.
Arooj Aftab - Udhero Na (Visualizer) ft. Anoushka Shankar
"Udhero Na" (translation: "please undo") updates one of Aftab's works with the electrifying sound of Shankar's sitar and Maeve Gilchrist's harp, adding a new layer of longing. Unable to relieve herself of an infatuation, Aftab instead pleads with her beloved to release her from these feelings. The vocals, soft in delivery but heavy in their meaning, convey the conflicting emotions at play here.
Aftab shared these feelings on the track: "'Udhero Na' has been one of my dearest songs, written in 2005 and never released, played live on and off over the years. I've always held it close to my heart and am so happy to release it finally! It describes a very unique and fleeting emotional moment, a super underrated feeling. When the thought of someone from a very old and 'passed' relationship just pops into your head as you go about your present day to day."
In addition to Anoushka Shankar, Vulture Prince (Deluxe Edition) also features contributions from Badi Assad, Maeve Gilchrist, Jamey Haddad, Bhrigu Sahni, Kenji Herbert, Lady Jess, Jarvis Benson, Malcolm Parson, Jorn Bielfeldt, Shazhad Ismaily, Juliette Jones, Mario Carrillo, Petros Klampanis, Nadje Noordhuis, Gyan Riley, and Darian Donovan Thomas. Their contributions expand upon a record, Vulture Prince (2021), whose contents resonated with listeners far and wide. The project landed on Year End lists from The New York Times, Pitchfork, NPR, and Variety. Additionally, Spotify highlighted Aftab in their Best New Artist series and selected her as their inaugural EQUAL Ambassador for Pakistan for March 2022.