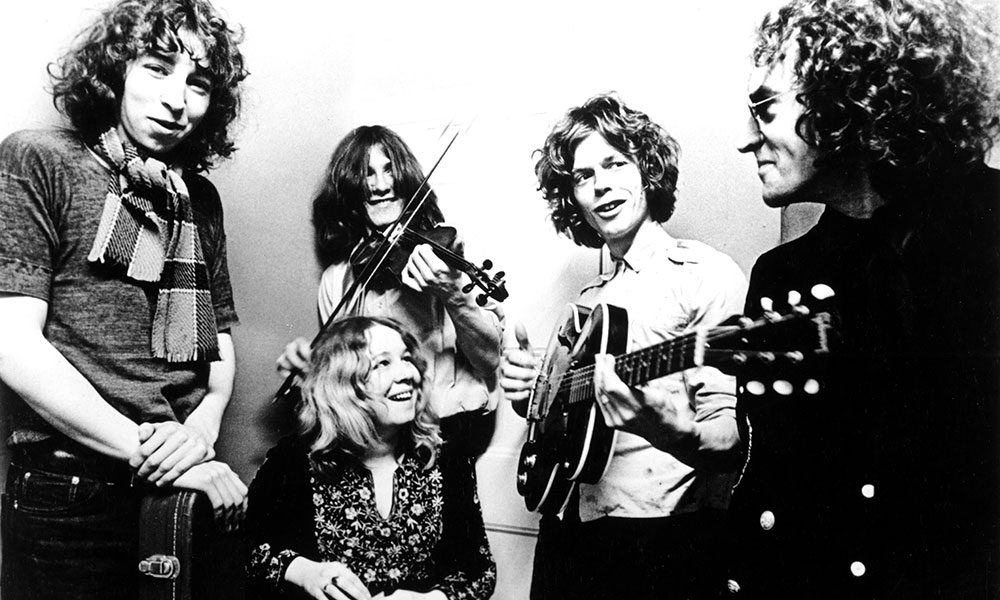 The Queen's Birthday Honours have recognised traditional English music with the award of an MBE to Ashley Hutchings. The much-loved 70-year-old musician is being honoured for his key role in the development of the folk tradition as a founder member of three of the genre's most seminal groups, Fairport Convention, Steeleye Span and the Albion Band.
"I'm obviously very proud of this honour," said 70-year-old Hutchings, who was born in London but now lives in Derbyshire. "But it's England's musical tradition that's being recognised as much as me."
In a career of nearly 50 years, Hutchings' work with Fairport, Steeleye, the Albion Band and others helped bring traditional music up to date and to a new, young audience by introducing rock instrumentation. He continues to be highly active with various recording and performing projects. In August, Talking Elephant will release his 17-track compilation 'The Riot of Spring and Other Historical Dramas, Large and Small.'
Hutchings has also worked with Richard Thompson OBE (both in and out of Fairport), Maddy Prior MBE (both in and one of Steeleye), Martin Carthy MBE, Shirley Collins MBE, John Tams and the late Sandy Denny, who called Ashley "one of my biggest heroes, a great man."
The English musician worked with National Theatre director Bill Bryden in the 1970s, composing the music to 'The Mysteries,' 'Lark Rise to Candleford' and 'The World Turned Upside Down.' He was commissioned by EMI to create an album of traditional dance tunes specifically aimed at schoolchildren, and he has conducted numerous workshops that have introduced young people to England's folk song and dance.
His previous awards include the English Folk Dance and Song Society's Gold Badge Award, the Good Tradition Award at the BBC Radio 2 Folk Awards and Lifetime Achievement Award at Italy's Premio Ciampi. Fairport Convention's landmark LP 'Liege & Lief' was voted The Most Influential Folk Album of All Time by listeners to BBC Radio 2.
Explore our dedicated Fairport Convention Artist Page
Format:
UK English