The Beverley Sisters' Babs Beverley Dies Aged 91
The Beverley Sisters enjoyed chart success with 'I Saw Mommy Kissing Santa Claus', 'Little Drummer Boy', 'Bye Bye Love' and more.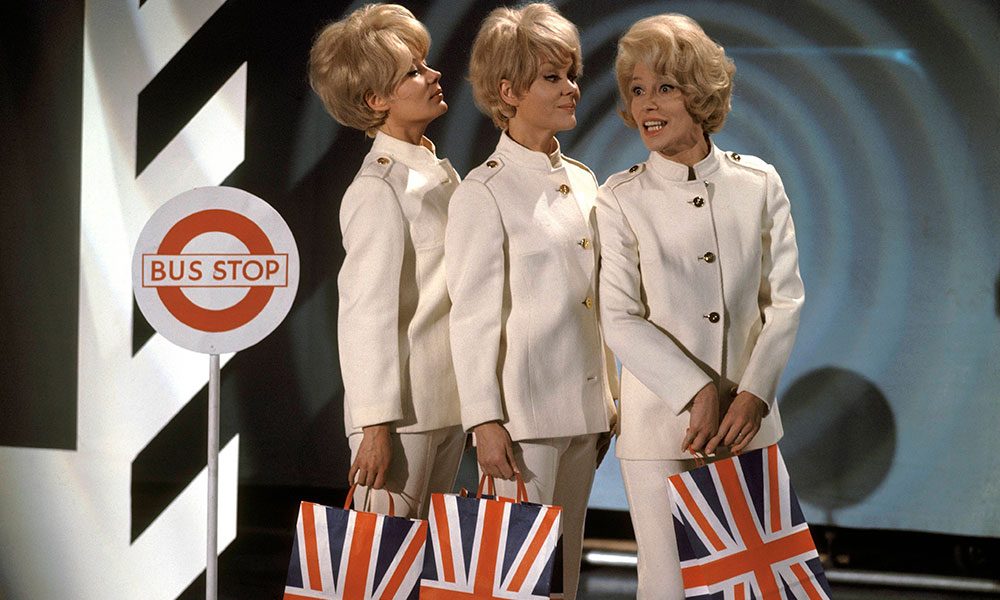 Babs Beverley, one of the twins in The Beverley Sisters, has died aged 91. No cause of death has yet been revealed, but Babs' death – along with that of her older sister Joy in 2015 – means that Teddie Beverley is now the sole surviving member of the innovative British vocal harmony trio.
The group were one of the most popular acts of the 1950s and '60s, enjoying chart success with such records as 'I Saw Mommy Kissing Santa Claus'. Their other hits included 'Little Drummer Boy', 'Bye Bye Love' and their version of the Irving Berlin standard 'Sisters' originally performed by Rosemary Clooney in 1954 classic White Christmas.
Born Babette Chinery in 1927, Babs was brought up with her siblings in Bethnal Green, east London. Born to George and Victoria Beverley, aka music hall duo Coram and Mills, the sisters initially had modest ambitions. They all trained as typists and Babs had hopes of becoming a policewoman. However, that all changed forever when they secured a contract to become "Bonnie Babies" in an advertising campaign for bedtime drink Ovaltine.
With support from bandleader Glenn Miller, they became professional singers, renowned for their close harmonies and glamorous lifestyles.
Firm favourites of the late Queen Mother, Britain's answer to the Andrews Sisters were inseparable, dressed alike and had identical blonde hairdos. The girls shared a bed until they were teenagers and often finished each other's sentences – making it even harder to tell them apart.
After the war, the siblings were given their own TV show, initially called Three Little Girls In View and later retitled Those Beverley Sisters. It ran for seven years. In 1951, the trio signed a recording contract with Columbia Records that helped them become the highest paid female act in the UK.
The group effectively retired after Joy married Billy Wright, then captain of the England football team, in 1958. But they reunited in the 1980s and entered the Guinness Book of Records in 2002 as the world's longest surviving vocal group without a line-up change. They performed at the Royal Variety Performance three times and even sang at the Queen's Golden Jubilee in 2002.
Agent Johnny Mans said Babs Beverley was diagnosed with cancer in 2013 and had been living in a care home in Brighton. "She still looked as gorgeous as ever," he told BBC News.
"She will be sadly missed because they were legends in their own lifetime and people will still remember them."
The Beverley Sisters had their own BBC TV show in the 1950s and were made MBEs in 2006.
This is a breaking story. Please refresh the page for the latest version.
Format:
UK English