Listen To New Mix Of The Beach Boys' 'Shut Down' From 'Sounds Of Summer'
The vastly expanded retrospective arrives on June 17 via Capitol Records/UMe.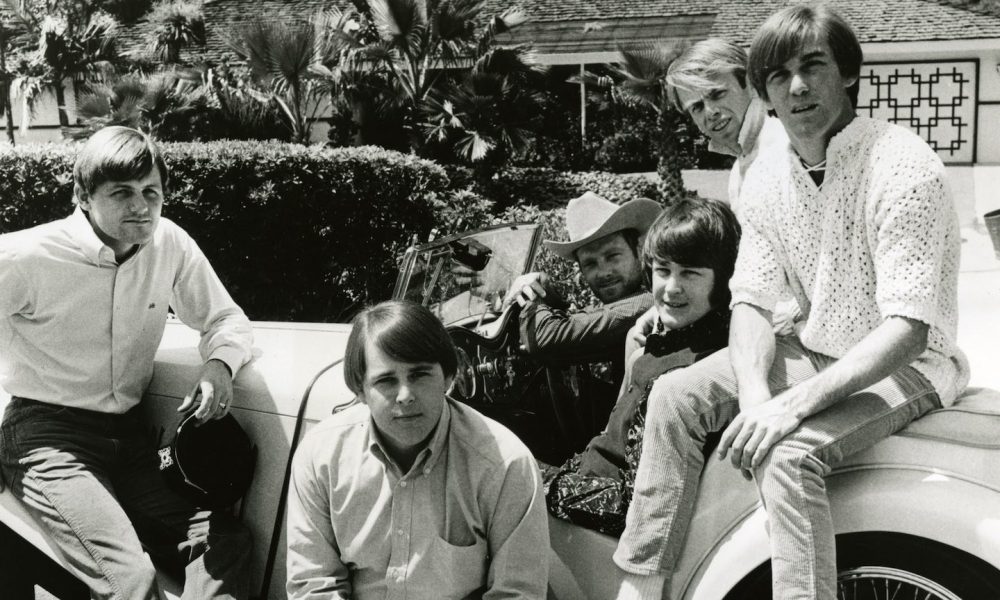 A new stereo mix of the Beach Boys' early favorite "Shut Down" is released today (27) ahead of the upcoming remastered, expanded edition of their career retrospective Sounds Of Summer: The Very Best Of The Beach Boys. You can check it out below.
As reported, the compilation has been augmented from the 30-track best-of released in 2003 for its June 17 release by Capitol Records/UMe, lauching the group's 60th anniversary celebrations. It will now feature 80 tracks including 26 new mixes. There are two first-time stereo mixes and 24 new-and-improved stereo mixes, which in some cases feature state-of-the-art digital stereo extraction technology. This allows the remastering team to separate the original mono backing tracks for the first time.
"Shut Down" was the B-side of the 1963 single "Surfin' U.S.A.," which itself entered the Billboard Hot 100 in March 1963. The A-side reached No.3 and later entered the Rock and Roll Hall of Fame, but the popularity of "Shut Down" led it to be listed on the chart in its own right from late April, and it climbed to No.23 in a 13-week stay. By then, it was part of the Beach Boys' sophomore album, also titled Surfin' U.S.A.. The A-side also reached No.34 in the UK.
Shut Down (2021 Stereo Mix)
Sounds Of Summer: The Very Best Of The Beach Boys has been assembled by Mark Linett and Alan Boyd, the team behind the Grammy-winning SMiLE Sessions of 2013 and last year's acclaimed boxed set Feel Flows – The Sunflower and Surf's Up Sessions 1969-1971. The new retrospective contains nearly every US Top 40 hit by the Beach Boys, including "California Girls," "I Get Around," "God Only Knows," "Good Vibrations," and "Wouldn't It Be Nice." Diving deeply into the group's unrivaled catalog, it also showcases such gems as "Disney Girls," "Forever," "Feel Flows," "Friends," "Long Promised Road," and "Sail on Sailor."
It will be available digitally, as a 3CD softpack, and as a Super Deluxe Edition 6LP vinyl boxed set on 180-gram black vinyl in two options, a standard set or a numbered, limited edition version with a rainbow foil slipcase and four collectible lithographs. Both vof those ersions will feature color printed sleeves replicating the original "Capitol Catalog" sleeves that highlight the entire Beach Boys discography. All formats will include a booklet with new liner notes and updated photos.
Pre-order Sounds Of Summer: The Very Best Of The Beach Boys – Expanded Edition, which is released on June 17.