'Beastie Boys Story' Theatrical Release Date Is Postponed Due to Coronavirus
IMAX has announced that the film will still be available for streaming on Apple+ on 24 April.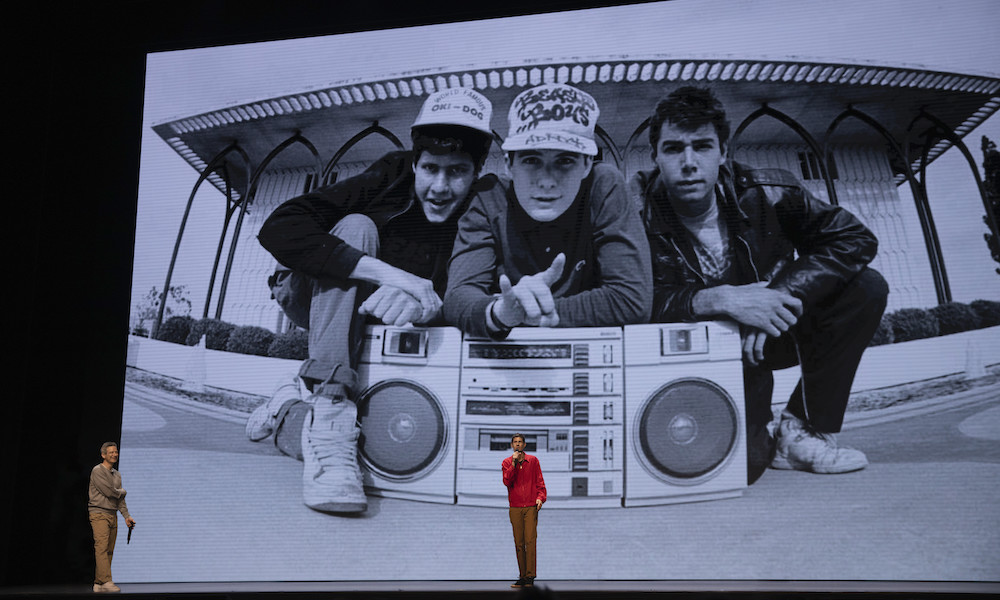 Just as fans were gearing up to watch the Spike Jonze-directed documentary Beastie Boys Story, the film's theatrical release has been postponed due to the COVID-19 pandemic.
The official trailer dropped less than a week ago, as the film was scheduled to hit IMAX theatres on 2 April, ahead of the Apple TV+ debut on 24 April.
While a new theatrical release date has not yet been confirmed, IMAX has announced that the film will still be available for streaming on Apple+ on 24 April.
"Given the COVID-19 pandemic, the theatrical release of Beastie Boys Story is postponed to a later date, to be announced ASAP," IMAX tweeted last night.
Following the news of the film's delay, the Beastie Boys responded on social media, writing, "Please stay safe out there and stay tuned for more info".
The film was first announced back in January to much fanfare, with Jonze and the group sharing the official synopsis.
"Apple and IMAX are proud to present Beastie Boys Story in the IMAX Experience. This limited series event includes a special IMAX version of the film, where Beastie Boys Mike Diamond and Adam Horovitz tell you an intimate, personal story of their band and 40 years of friendship in this live documentary experience directed by their longtime friend and collaborator, filmmaker Spike Jonze. An Apple Original."
The film was set to premiere on the heels of the 26th anniversary of the release of Beasties' No. 1 charting 1994 album Ill Communication, and mark their reunion with the director over 25 years after they collaborated on the iconic video for their single, 'Sabotage'. The original idea for the film grew out of Diamond (aka Mike D) and Horowitz's (aka MCA) collaboration on the Beastie Boys Book that was published back in October 2018.
Beastie Boys Story was also set to make its world premiere at SXSW before the festival was cancelled.
Visit the official IMAX site for ticket and refund details.
Format:
UK English