View The Beatles' 'Here Comes The Sun' Video In Full After Global Launch
The new film arrives just ahead of the expanded 50th anniversary editions of 'Abbey Road,' newly mixed by producer Giles Martin and mix engineer Sam Okell.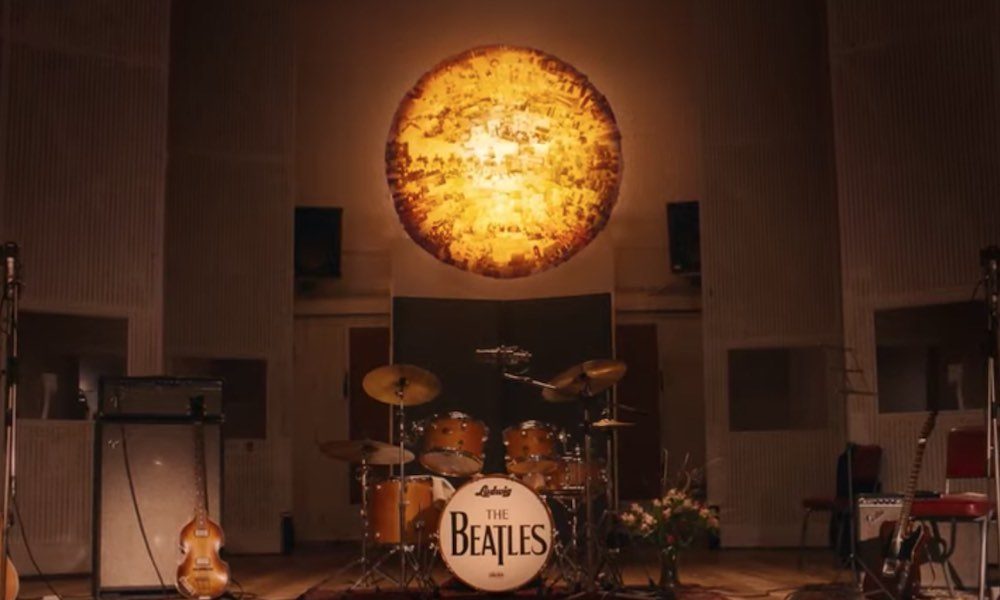 The new video for The Beatles' classic Abbey Road song 'Here Comes The Sun' has made its debut, on the 50th anniversary of the album's first release on 26 September 1969. After a trailer on Monday (23), the new visual interpretation of the George Harrison song now has its global premiere hosted across the official YouTube channels for The Beatles, John Lennon, Paul McCartney, George Harrison and Ringo Starr.
In the new film, we see the sun rise above the band's instruments, to the gentle acoustic guitar accompaniment of the song's introduction. Animated footage inspired by the famous zebra-crossing cover of the 1969 album is also seen, along with Apple Corps archive photography and images and footage that were created by Linda McCartney, and supplied by Paul McCartney.
Alasdair + Jock (Alasdair Brotherston and Jock Mooney) of Trunk Animation directed the new clip, with production by Trunk's Maria Manton, working in close collaboration with Apple Corps Ltd. The unveiling of the video, at 9:02am PDT/12:02pm EDT/5:02pm BST, followed an hour-long "collage reveal" countdown to the premiere in which fans were invited to take part by posting messages.
Tomorrow (27) marks the release of the 50th anniversary editions of Abbey Road, which will be available in new stereo, 5.1 Surround and Dolby Atmos mixes. Producer Giles Martin and mix engineer Sam Okell have mixed the album's 17 tracks, which are newly accompanied by 23 session recordings and demos, most of which are previously unreleased.
Between 1pm and 4pm today PDT in Los Angeles, special guest Sir Patrick Stewart will join City Council member Mitch O'Farrell (13th District) and Board of Public Works President Kevin James for the Vine Street crosswalk dedication and proclamation to mark the album's 50th anniversary. The event will also feature a commemorative City of Los Angeles sign unveiling, a recreated Abbey Road zebra crossing, a custom double-decker London bus and much more.
The 50th anniversary editions of Abbey Road are released on 27 September. Pre-order them here.
Format:
UK English