Watch Billie Eilish's Powerful Short Film 'Not My Responsibility'
The artist addresses body-shaming head-on in the video, originally created for her 'Where Do We Go?' tour.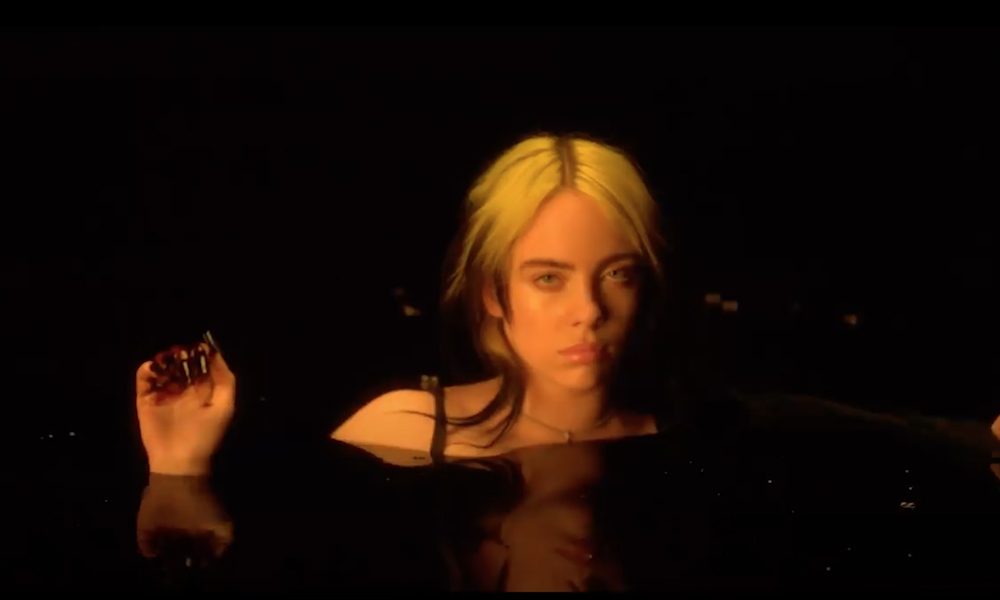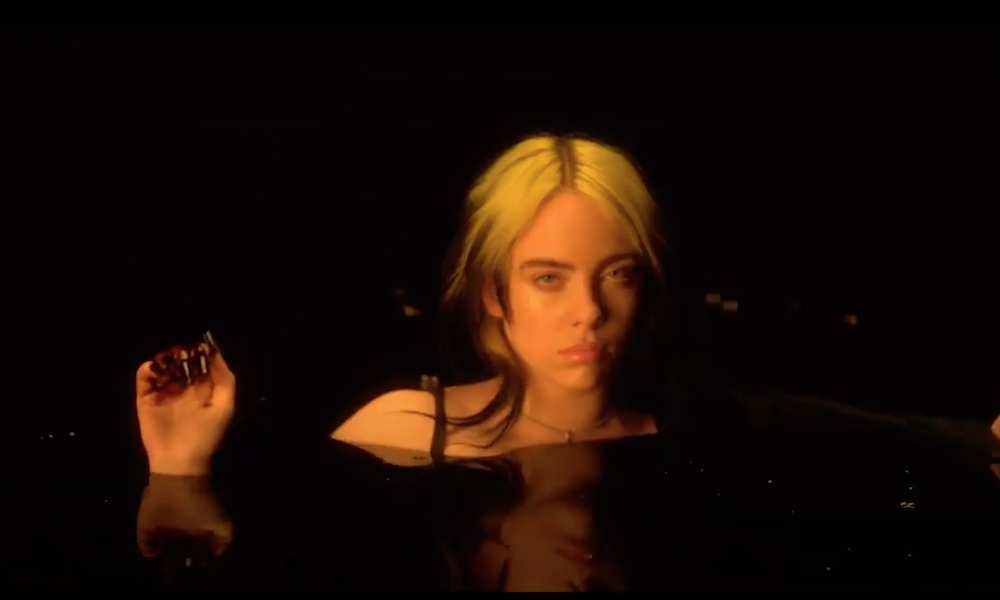 Billie Eilish has released a provocative short film, entitled Not My Responsibility, in which the pop star tackles the barrage of comments that she hears regularly about her body and her clothes. The powerful video was created by Eilish for her "Where Do We Go?" world tour.
Billie Eilish - NOT MY RESPONSIBILITY - a short film
In the video, Eilish slowly strips down from a hooded sweatshirt to a bra-top, before immersing herself in water. Sparse electronic music is heard in the background, as Eilish is heard in a voice-over, addressing the viewers.
"Do you know me? Really know me? You have opinions about my opinions, about my music, about my clothes, about my body" she begins. "Some people hate what I wear, some people praise it, some people use it to shame others, some people use it to shame me, but I feel you watching always, and nothing I do goes unseen. So while I feel your stares, your disapproval or your sigh of relief, if I lived by them I'd never be able to move."
She continues, "The body I was born with – is it not what you wanted?…We make assumptions about people based on their size, we decide who they are, we decide what they're worth". As she fully sinks under the water, Eilish asks, "Is my value based only on your perception? Or is your opinion of me not my responsibility?"
The artist is no stranger to speaking about her body and her signature baggy clothes. In an interview with Pharrell Williams for V, Eilish said, "I wear what I want to wear. But of course, everyone sees it as, 'She's saying no to being sexualized', and, 'She's saying no to being the stereotypical female'. It's a weird thing because I know a lot of what I hear is a positive or people trying to be positive about how I dress…. I don't like that there's this weird new world of supporting me by shaming people that [may not] want to [dress like me]".
Eilish's "Where Do We Go?" tour was postponed in March – just days after it kicked off in Miami – amid the coronavirus. The artist was primed to headline some the biggest arenas in North and South America, Asia and Europe, including four sold-out nights at London's O2 Arena.
Listen to the best of Billie Eilish on Apple Music and Spotify.
Format:
UK English