Blue Note Announces New Titles In Classic Vinyl Reissue Series
Releases include vinyl editions from Milt Jackson, Donald Byrd, and more.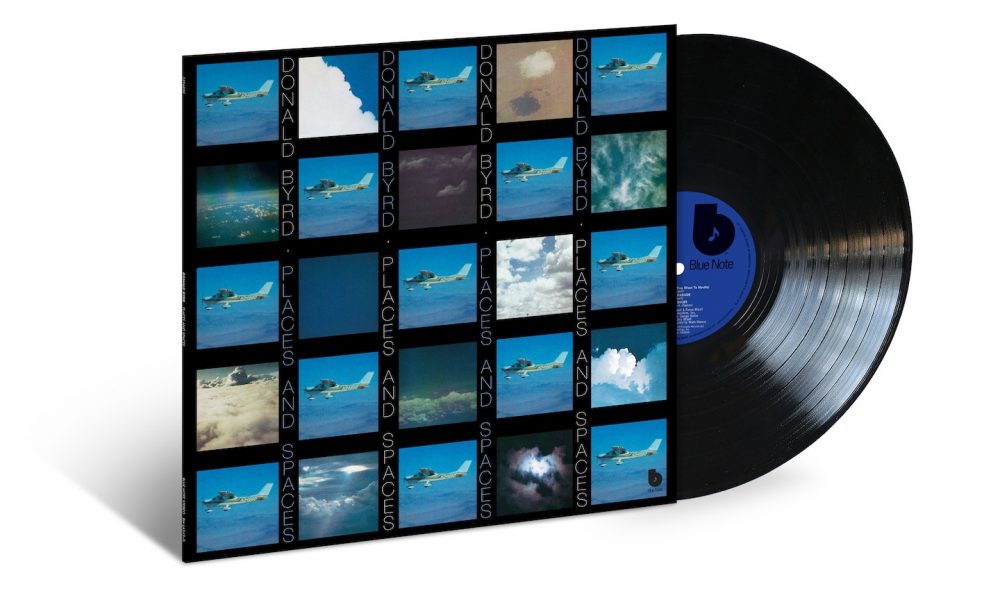 Blue Note Records has announced the continuation of the Classic Vinyl Reissue Series, highlighted by vibraphonist Milt Jackson's late-1940s bebop sides with pianist Thelonious Monk and vocalist Cassandra Wilson's expansive 1993 jazz/folk/blues masterpiece Blue Light 'Til Dawn
The series presents affordable 180g vinyl reissues in standard packaging that are mastered by Kevin Gray and manufactured at Optimal.
The pressings are all-analog whenever an analog source is available, with Gray mastering directly from the original master tapes. While the first 16 titles of the series focused on the best-known Blue Note classics from the 1950s and 60s, the new run of titles curated by Don Was and Cem Kurosman broadens its scope to span the many eras and styles of the legendary label's eight-decade history presented by themes: Bebop, Hard Bop, Soul Jazz, Post-Bop, Avant-Garde, The 70s, The Rebirth, and Hidden Gems.
Upcoming highlights of the series include: a first-ever vinyl release of pianist Geri Allen's excellent 1994 trio album Twenty One with bassist Ron Carter and drummer Tony Williams; a first-time vinyl reissue of Detroit piano legend Kenny Cox's 1968 debut Introducing Kenny Cox and The Contemporary Jazz Quintet; and under-recognized pianist and composer Herbie Nichols' two 10" LPs The Prophetic Herbie Nichols, Vol. 1 and Vol. 2 recorded in 1955 will be reissued on a single 12" LP.
This announcement follows a series of records unveiled in February, that began with Charles Lloyd & The Marvels' new album Tone Poem, released on March 12.
Other highlights from the first run include a first-ever vinyl release of pianist Andrew Hill's brilliant 1969 album Passing Ships, which was rediscovered in the vaults by producer Michael Cuscuna and first released in 2003, and will come out May 7 paired with tenor saxophonist Dexter Gordon's expansive 1964 album One Flight Up.
Visit Blue Note's website for more information.
Classic Vinyl Reissue Series – Release Schedule:
October 1, 2021
Duke Pearson – Merry Ole Soul (1969)
November 19, 2021 – Hard Bop
Horace Silver – 6 Pieces of Silver (1956)
Art Blakey & The Jazz Messengers – The Big Beat (1960)
November 19, 2021 – The 70s
Donald Byrd – Places and Spaces (1975)
Bobbi Humphrey – Fancy Dancer (1975)
December 10, 2021 – Soul Jazz
Jimmy Smith – Home Cookin' (1958)
Reuben Wilson – Love Bug (1969)
December 10, 2021 – Hidden Gems
Herbie Nichols – The Prophetic Herbie Nichols, Vol. 1 & Vol. 2 (1955)
Kenny Cox – Introducing Kenny Cox and The Contemporary Jazz Quintet (1968)
January 21, 2022 – The Avant-Garde
Jackie McLean – Destination Out (1963)
Don Cherry – Where Is Brooklyn? (1966)
February 18, 2022 – Post-Bop
Joe Henderson – Inner Urge (1964)
Lee Morgan – Caramba (1968)
March 18, 2022 – The Rebirth
Cassandra Wilson – Blue Light 'Til Dawn (1993)*
Geri Allen – Twenty One (1994)*
April 15, 2022 – Bebop
Milt Jackson – Milt Jackson With John Lewis, Percy Heath, Kenny Clarke, Lou Donaldson And The Thelonious Monk Quintet (1948-52)
Bud Powell – Time Waits: The Amazing Bud Powell, Vol. 4 (1958)
*mastered from a digital source