Bob Marley & The Wailers' 'Live At The Rainbow' Concert To Stream In Full
The footage goes live tomorrow, Friday, 12 June, at 12pm PT/ 3pm ET / 8pm BST on the reggae icon's official YouTube channel.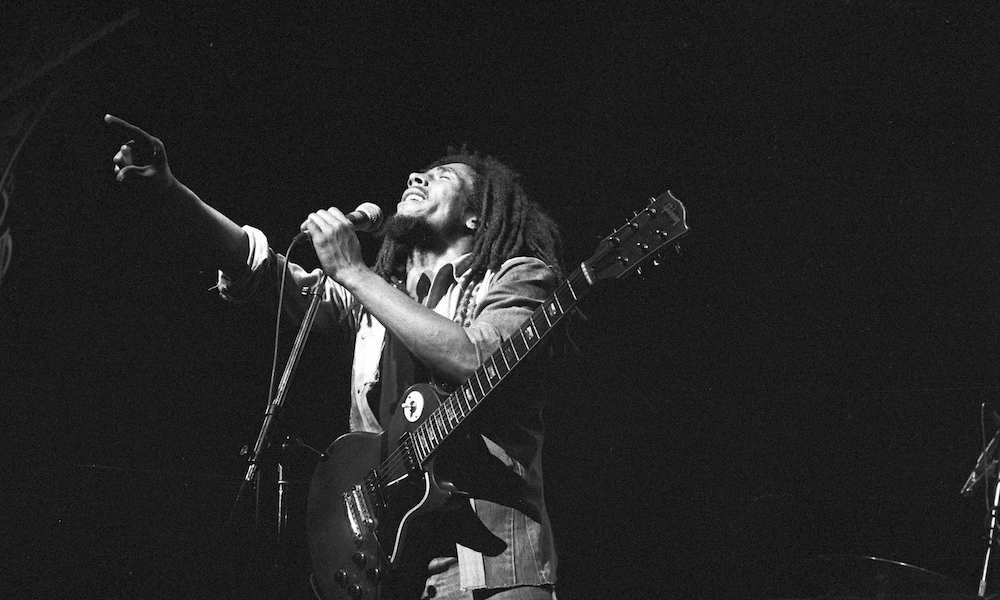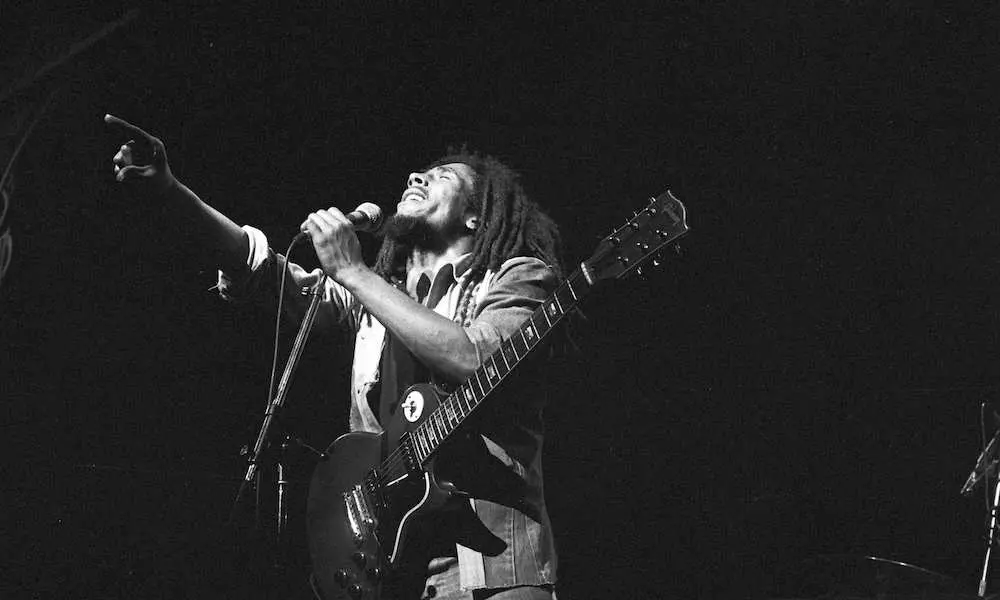 Bob Marley & The Wailers landmark 'Live At The Rainbow' concert from 1977 is set to be live-streamed the reggae icon's Official YouTube Channel.
The concert will be shown in the exact running order officially for the first time since initially performed and will be streamed in its entirety on the Marley's YouTube channel on Friday, 12 June at 12pm PT/ 3pm ET / 8pm BST. The live-stream includes rarely-seen footage, including newly unearthed footage taken backstage.
Bob Marley and The Wailers played four shows at London's Rainbow Theatre from 1 to 4 June 1977 as part of a European tour to promote Marley's international breakthough, Exodus, which stayed on the British album charts for 56 consecutive weeks and included four UK hit singles: 'Exodus', 'Waiting in Vain', 'Jamming', and 'One Love' (a rendition of Curtis Mayfield's hit, 'People Get Ready').
Bob Marley & The Wailers - No Woman, No Cry (Live At The Rainbow 4th June 1977)
Previously released on video as Live! At The Rainbow, this performance was captured on 4 June 1977, the last of Marley's four Rainbow shows. The footage has been restored from film to HD video and from original analogue to 24-bit audio and presented in its original performance sequence for the first time as the original home video was edited and presented out of sequence.
Marley's run of Rainbow shows came in the midst of London's punk explosion and he embraced the "punky reggae" aesthetic, attending a Clash show at the Rainbow a month earlier. With the Exodus LP subject matter, the then-current climate and Marley in exile, just six months removed from an assassination attempt as well as a serious toe injury, the concert – the last of the Exodus tour due to the injury – has a charged, political atmosphere.
Bob Marley & The Wailers played the following set list for 'Live At The Rainbow':
'Trenchtown Rock'
'Rebel Music (3 O'Clock Roadblock)'
'Burnin' and Lootin'
'Them Belly Full (But We Hungry)'
'The Heathen'
'I Shot the Sheriff'
'War/No More Trouble'
'Crazy Baldhead/Running Away'
'No Woman, No Cry'
'Lively Up Yourself'
Encore:
'Jamming'
'Get Up, Stand Up'
'Exodus'
Listen to the Best of Bob Marley on Apple Music and Spotify.
Format:
UK English