Bobby Darin Thrills 'Ed Sullivan Show' Audience With Commanding Medley
Darin performs a brief excerpt of 'What'd I Say' before effortlessly segueing into 'When The Saints Go Marching In.'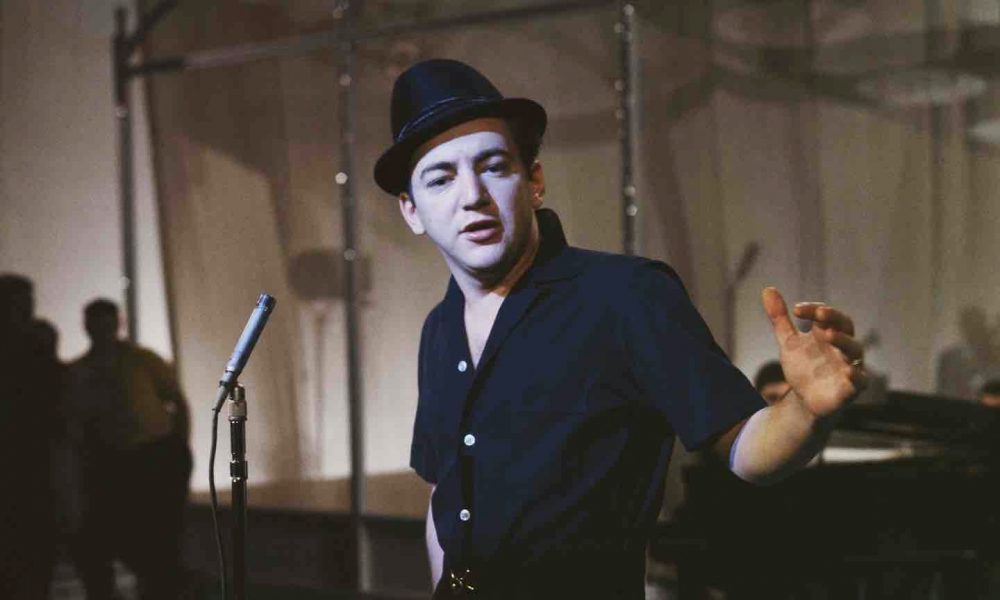 A 1962 performance by Bobby Darin has been added to the official YouTube channel of The Ed Sullivan Show, featuring the master vocal craftsman in top form on a medley of favorites.
Darin is seen on the May 13, 1962 edition performing a brief excerpt of "What'd I Say" before he effortlessly segues into a stirring "When The Saints Go Marching In," accompanied by a live band. The New York-born singer, songwriter and actor was a frequent visitor to the storied variety series from the late 1950s onwards.
Aged 25 at the time of the broadcast, Darin had been a star for some four years by then, since his debut hit "Splish Splash" in 1958. In the spring of 1962, he had reached the end of his contract with Atco Records, and would release his first LP for Capitol, Oh! Look At Me Now, in the fall.
Darin's version of the Ray Charles staple "What'd I Say," a hit for the Genius in 1959, was his current single on Atco when the Sullivan show aired, reaching No.24 in an eight-week run on the Billboard Hot 100. He would soon enjoy one of his biggest pop hits, "Things," which climbed to No.3 in the U.S. and No.2 in the U.K. Atco then released several more singles including his version of "Baby Face," before Darin charted his first Capitol single, "If A Man Answers," later in 1962.
Direction Records, the label that Darin founded in 1968, has recently been reactivated in conjunction with the Bobby Darin Estate and, on September 22, gave a first digital release to the albums with which he reinvented himself as a socially conscious singer-songwriter, 1968's Born Walden Robert Cassotto and 1969's Commitment. The Darin Estate has also launched the first-ever official merchandise line in honor of the great entertainer, which is available now.
Watch all the latest archival videos from The Ed Sullivan Show on the program's official YouTube channel.