Bon Jovi Unveil Latest 2018 Tour Video, 'Paradise' Cruises Announced
'Whole Lot Of Leavin" is the latest in a series of live videos from the 2018 leg of their epic 'This House Is Not For Sale' tour.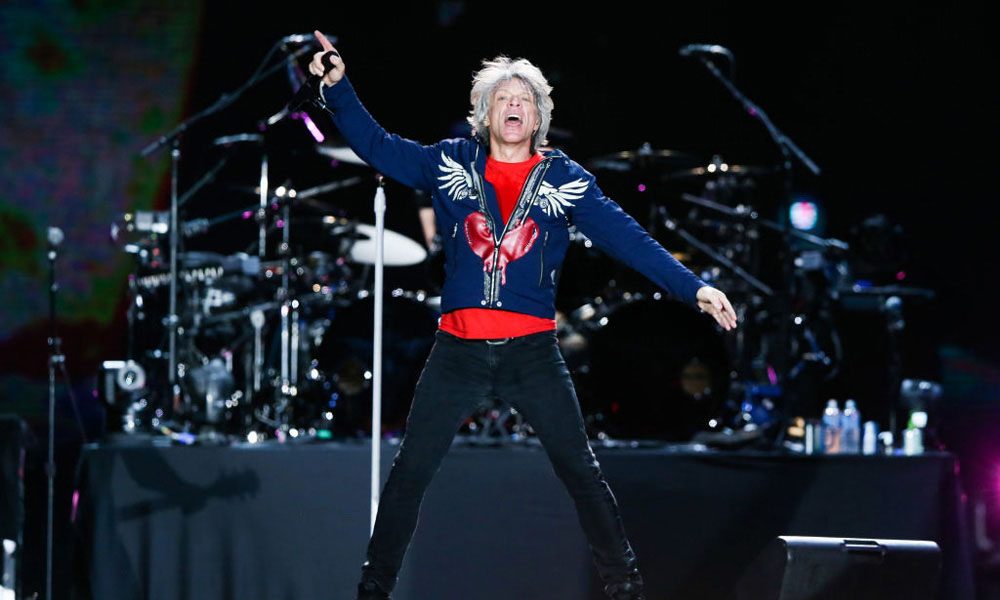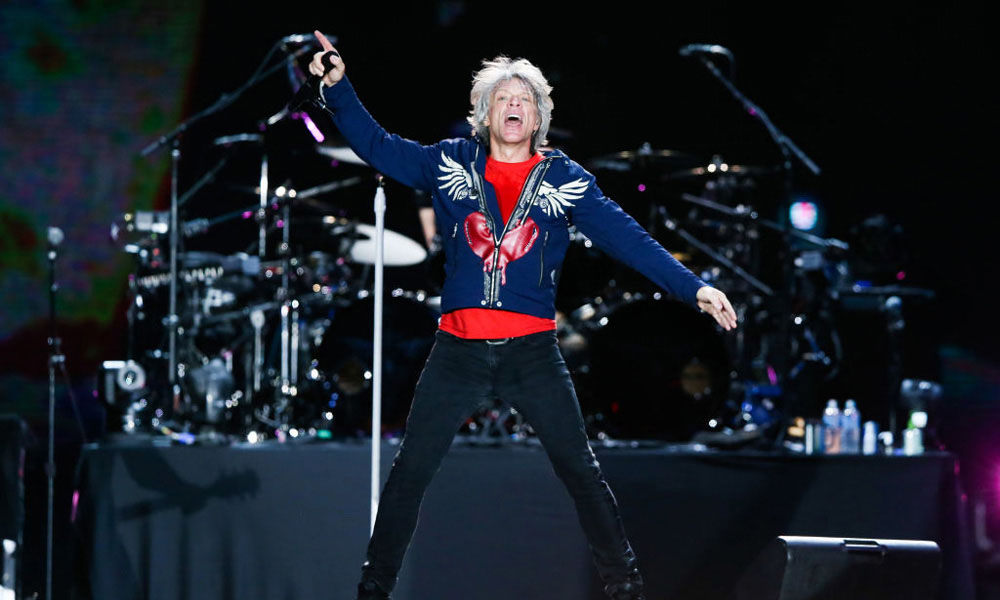 Bon Jovi have made available the latest in a series of live videos from the 2018 leg of their epic This House Is Not For Sale tour. Watch the band's performance of 'Whole Lot Of Leavin," from their show in Philadelphia, PA, below:
Bon Jovi: Whole Lot of Leavin' - 2018 This House Is Not For Sale Tour
The official Bon Jovi YouTube channel is already hosting a treasure trove of performances from the show, which took place at Philadelphia's Wells Fargo Center on 3 May. They are 'Roller Coaster,' 'Keep The Faith,' 'Roller Coaster,' 'Lay Your Hands On Me,' 'Who Says You Can't Go Home,' 'We Got It Going On,' 'Bad Medicine,' 'This House Is Not For Sale,' 'Bed Of Roses,' 'It's My Life,' 'I'll Be There For You' and perhaps their most anthemic song of all, 'Livin' On A Prayer.'
In other news, Jon Bon Jovi is to curate two Runaway To Paradise cruise experiences for 2,200 of his most devoted fans. A Caribbean trip will sail from 12-16 April 2019, going from Miami, Florida to Nassau in the Bahamas on the Norwegian Jade. Then there will be an excursion to the Mediterranean on the Norwegian Pearl, sailing from Barcelona in Spain to Palma, Majorca.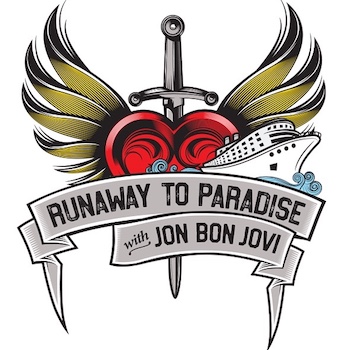 "Ever since we started Runaway Tours, it's given me such joy to entertain and tell stories of where my songs came from," says the frontman. "What I've realised after all these years is that my fans have found that these are not only my stories, but their own," he notes. "Hundreds of people have gotten together every time we take off for a destination, and long lasting friendships are born. We want to continue that tradition in Runaway's fully-immersive vacation trips. Get ready, we'll see you out there!"
Fans will experience a full rock show on the pool deck starring Jon Bon Jovi and the 11-piece Kings of Suburbia band. There will also be a second acoustic "storyteller" set where travellers can ask questions of Bon Jovi, numerous shows from support artists to be announced, and panels with key figures from the artist's history. They will also be able to enjoy Jon and Jesse Bongiovi's new Hampton Water rosé wine.
In between the two cruises, Bon Jovi, as a band, will play a full European tour, running from 31 May to 21 July.
Explore our Bon Jovi Artist Page.
Format:
UK English