Extended Edition Of Brian Eno's 'Apollo: Atmospheres & Soundtracks' Set For July Release
The new edition features a whole disc of new music, plus Eno's seminal original 1983 album re-mastered.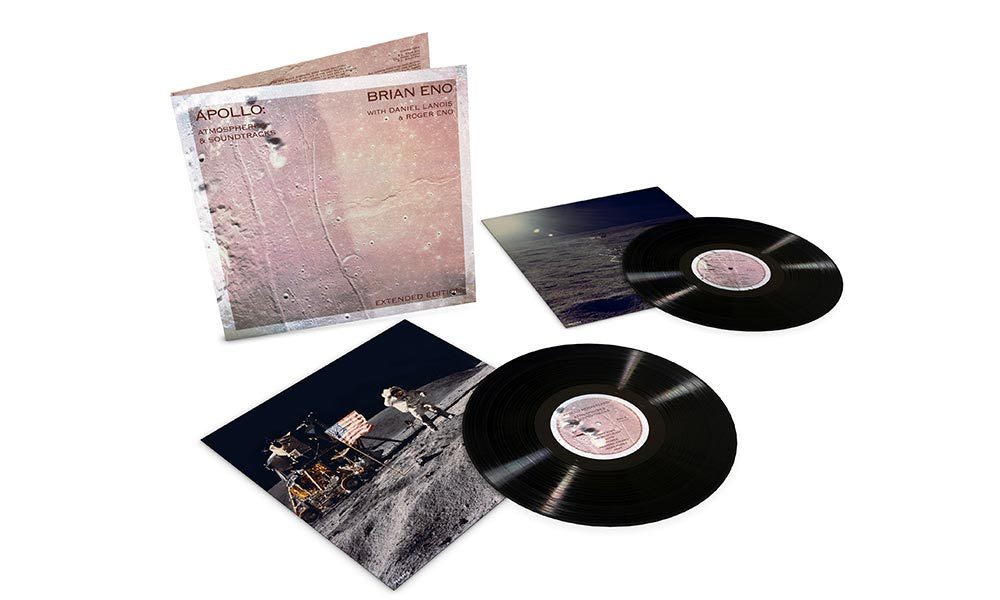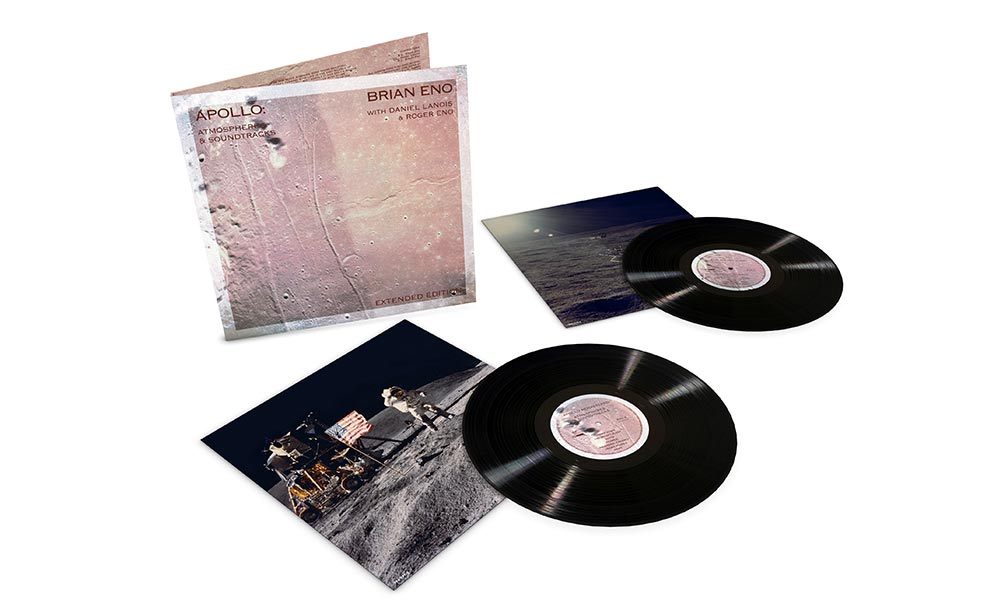 An extended edition of Brian Eno's landmark album, Apollo: Atmospheres & Soundtracks will be released through UMC on 19 July in celebration of the 50th Anniversary of the Apollo 11 moon landing. Available in a variety of formats including 2LP 180g vinyl, standard 2CD and a limited numbered 2CD with 24-page hardcover book, this special anniversary release features the original album remastered by Abbey Road's Miles Showell, as well as an accompanying album of 11 new instrumental compositions that reimagine the soundtrack to For All Mankind.
The music from the original album is highly recognizable, and tracks from it have been streamed in excess of 300 million times. Since its release, many of the songs from Apollo have found a life of their own, featuring in any number of films, television shows and commercials – most notably Trainspotting, Traffic, 28 Days Later, Drive and Love. 'An Ending (Ascent)' was also used in the 2012 London Olympics opening ceremony.
Apollo: Atmospheres & Soundtracks was written, produced and performed by Brian Eno together with his brother Roger and Daniel Lanois. The music was originally recorded in 1983 for the landmark feature-length documentary For All Mankind, which was directed by American journalist, film director and screenwriter Al Reinert. The film features 35mm footage of the Apollo 11 moon landing with real-time commentary, as well as the Apollo astronauts sharing their recollections of the momentous events surrounding it.
Brian Eno and Daniel Lanois produced the original Apollo album, which was recorded at Lanois' and his brother Bob's studio in Hamilton, Ontario. Lanois has also collaborated with Eno on several other projects, most famously producing several albums for U2, including multi-platinum The Joshua Tree, Achtung Baby and No Line On The Horizon.
Apollo was the first recording experience for Roger Eno, and was the springboard into a long solo career of his own. He went on to record a number of other film scores, with and without his brother.
The 11 new tracks on Apollo: Atmospheres & Soundtracks find Brian Eno, Daniel Lanois and Roger Eno working collectively for the first time since the original album in 1983. Lanois contributed 3 compositions; 'Capsule', 'Last Step From The Surface' and 'Fine-grained', while Roger Eno's are 'Waking Up', 'Under The Moon' and 'Strange Quiet'.
Apollo: Atmospheres & Soundtracks is out on 19 July. Scroll down to read the full tracklist and buy it here.
CD1: 'Apollo: Atmospheres & Soundtracks':
'Under Stars'
'The Secret Place'
'Matta'
'Signals'
'An Ending (Ascent)'
'Under Stars II'
'Drift'
'Silver Morning'
'Deep Blue Day'
'Weightless'
'Always Returning'
'Stars'
CD2:'For All Mankind'
'The End Of A Thin Cord'
'Capsule'
'At The Foot Of A Ladder'
'Waking Up'
'Clear Desert Night'
'Over The Canaries'
'Last Step From The Surface'
'Fine-grained'
'Under The Moon'
'Strange Quiet'
'Like I Was A Spectator'
Format:
UK English