BTS Shares New Single 'Film Out' From Their Upcoming Japanese Language Album
The Korean icons release the first single from their hotly anticipated new album.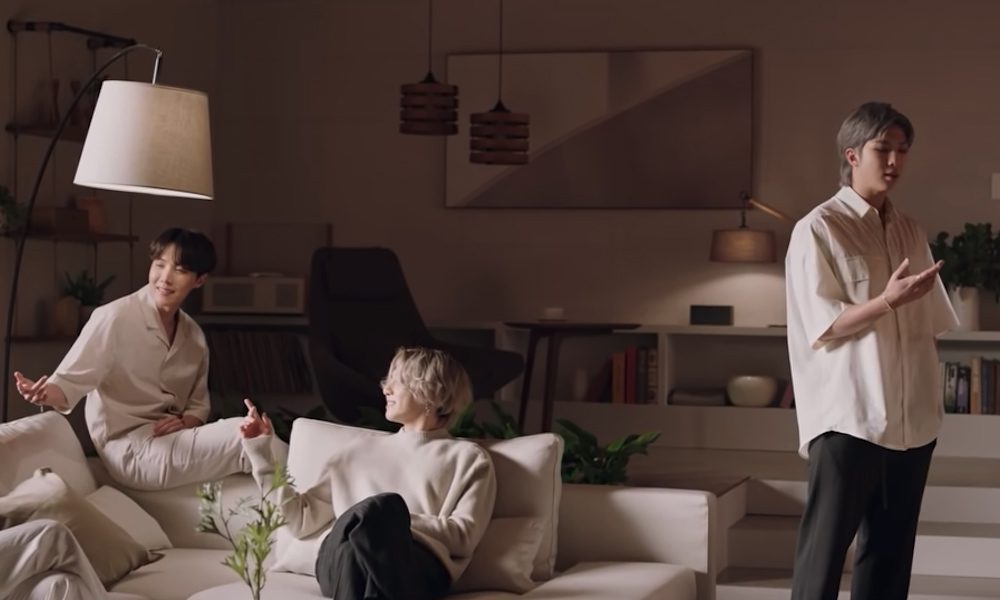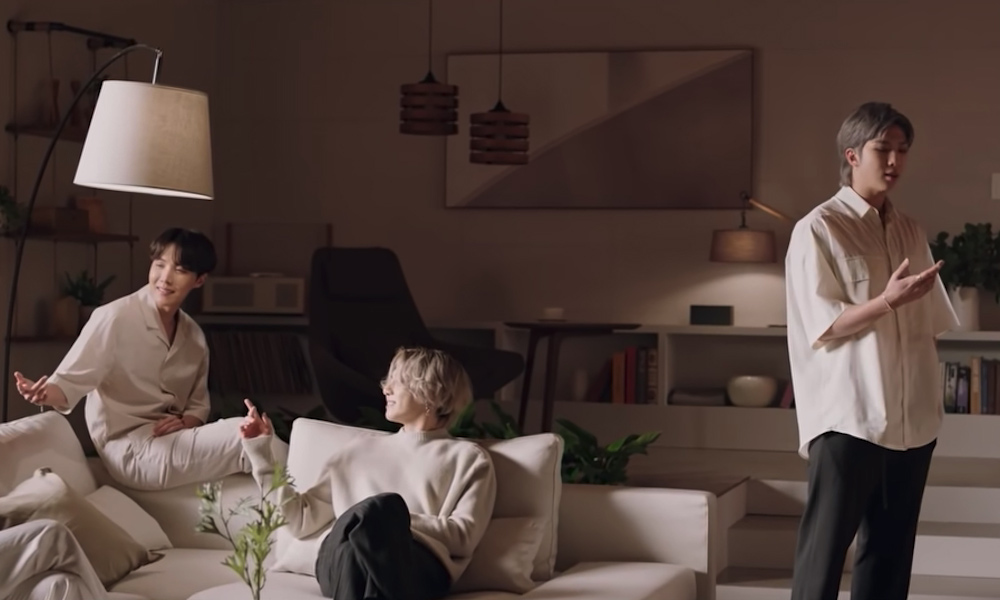 K-pop superstars BTS have dropped a brand new song and accompanying video, "Film Out,"  from their upcoming Japanese-language album BTS, The Best, which arrives on June 16.
The planned two-disc compilation will also include their English-language smash, "Dynamite," along with all of the Japanese-language songs they've released since 2017.
The band first announced the record on March 26th via their official Japanese fan club, but they've been teasing the official release of "Film Out" since February. The track was written in collaboration with Iyori Shimizu of the Japanese band Black Number, and it was first previewed as the ending theme song in the 2021 Japanese film, SIGNAL the Movie Cold Case Investigation Unit, which hits theatres tomorrow.
Previously, BTS's "Don't Leave Me" was featured as the theme of the Japanese TV series Signal, a remake of the popular K-drama series by the same name, starring Kentaro Sakaguchi as a police officer who communicates with another officer from the past to crack unsolved cases.
BTS (방탄소년단) 'Film out' Official MV
In other news, BTS snagged their first-ever nomination at the 2021 BRIT Awards. For the upcoming awards, BTS is in the running for Best International Group, an award that was reinstated this year after a one-year break.
BTS, who are now the first South Korean artist or group to ever score a BRIT Awards nomination, will be going up against fellow nominees Foo Fighters, Run the Jewels, HAIM, and Fontaines DC.
BTS' "Film Out" can be bought here. View the full tracklist below.
BTS, The Best Track List
DISC1 (CD)
1. Film out
2. DNA -Japanese ver.-
3. Best Of Me -Japanese ver.-
4. Lights
5. Blood, sweat, tears -Japanese ver.-
6. Fake Love -Japanese ver.-
7. Black Swan -Japanese ver.-
8. Airplane pt.2 -Japanese ver.-
9. Go Go -Japanese ver.-
10. Idol -Japanese ver.-
11. Dionysus -Japanese ver.-
12. Mic Drop -Japanese ver.-
-Bonus Track-
13. Dynamite
DISC2 (CD)
1. Boy With Luv -Japanese ver.-
2. Stay Gold
3. Let Go
4. Spring Day -Japanese ver.-
5. On -Japanese ver.-
6. Don't Leave Me
7. Not Today -Japanese ver.-
8. Make It Right -Japanese ver.-
9. Your eyes tell
10. Crystal Snow