Watch BTS Cover Coldplay's 'Fix You' On 'MTV Unplugged'
BTS became the first South Korean group to headline the iconic show.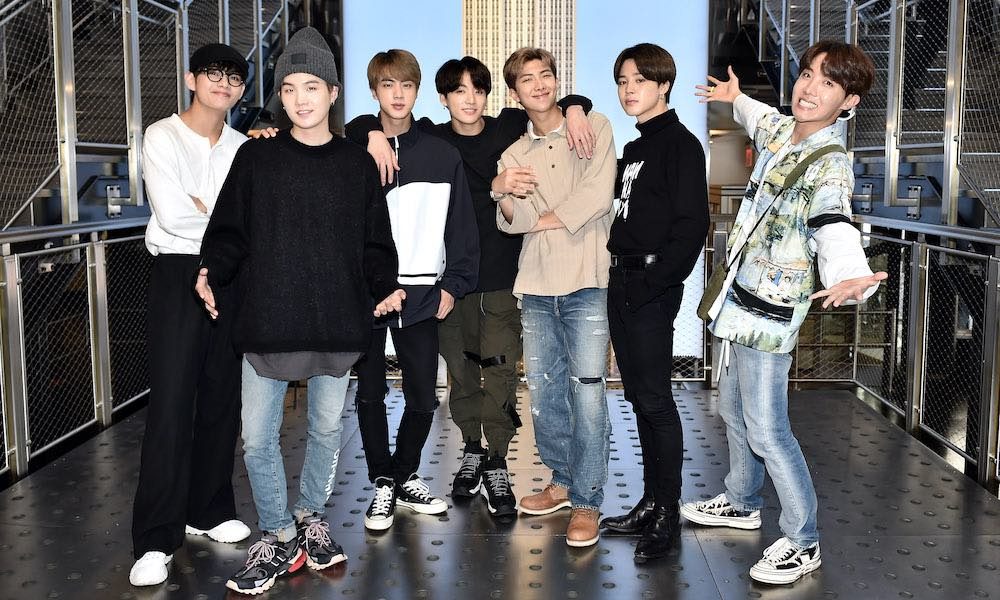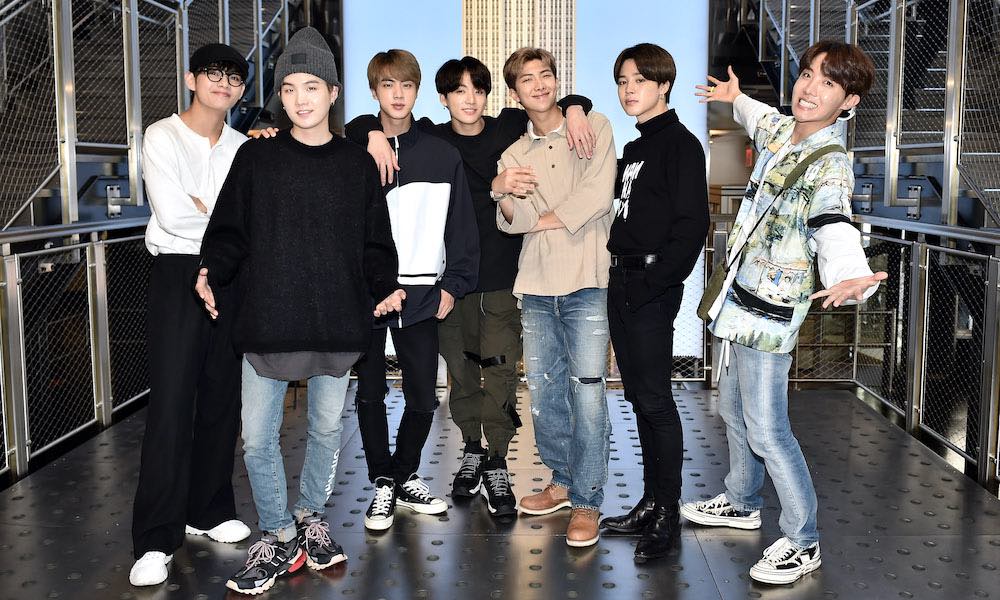 Last night, BTS made their debut on MTV Unplugged, becoming the first South Korean group to headline the hallowed show. Following in the footsteps of Nirvana, Eric Clapton, Mariah Carey, and Lauryn Hill, the K-pop superstars delivered an engaging and memorable performance.
Broadcast from Seoul, South Korea, the half-hour special featured the septet in a rare, stripped-down setting. While the performance was certainly more stylized (and amplified) than what viewers of the show's classic era might be used to, the focus remained solidly on the group's vocal talents.
RM, Jin, Suga, J-Hope, Jimin, V, and Jungkook opened the show with a rendition of "Telepathy" – a song from their latest album, BE. Fittingly, the group channeled the 90s – donning flannel shirts and cardigans over graphic tees and performing on a set that resembled a vintage rec room. As the evening continued, BTS found themselves in a more traditional Unplugged setting, as they performed some of their biggest hits – including "Dynamite" and "Life Goes On" – from stools across a simple stage.
Perhaps the biggest surprise of the night, however, was a cover of Coldplay's 2005 ballad, "Fix You" – a song which the group said offered them comfort during the uncertainties of 2020.
BTS Performs 'Fix You' (Coldplay Cover) | MTV Unplugged Presents: BTS
Throughout the evening, BTS expressed immense gratitude for their fans (known as "ARMY"), as well as their disappointment in not being able to tour. In one particularly poignant moment, V spoke about the inspiration behind "Blue & Grey," which the group performed from a greenhouse setting. "I tried to express my inner sadness and uncertainly, so I translated the feeling of burning out as 'blue' and the sadness of not being able to see ARMY as 'grey. The melody of the song is simple, so I paid closer attention to delivering emotions through the lyrics."
Jimin also lamented the year's unprecedented events. "This situation where we can't see each other is very difficult for us and makes us question what we're doing. However, we have one another so I hope we can keep moving, without giving up. We always appreciate and love you, ARMY."
Click here to listen to the best of BTS.