BTS Take Over Grand Central Terminal For Epic Performance
K-pop icons BTS took over New York City's Grand Central Terminal for an epic peformance for The Tonight Show Starring Jimmy Fallon.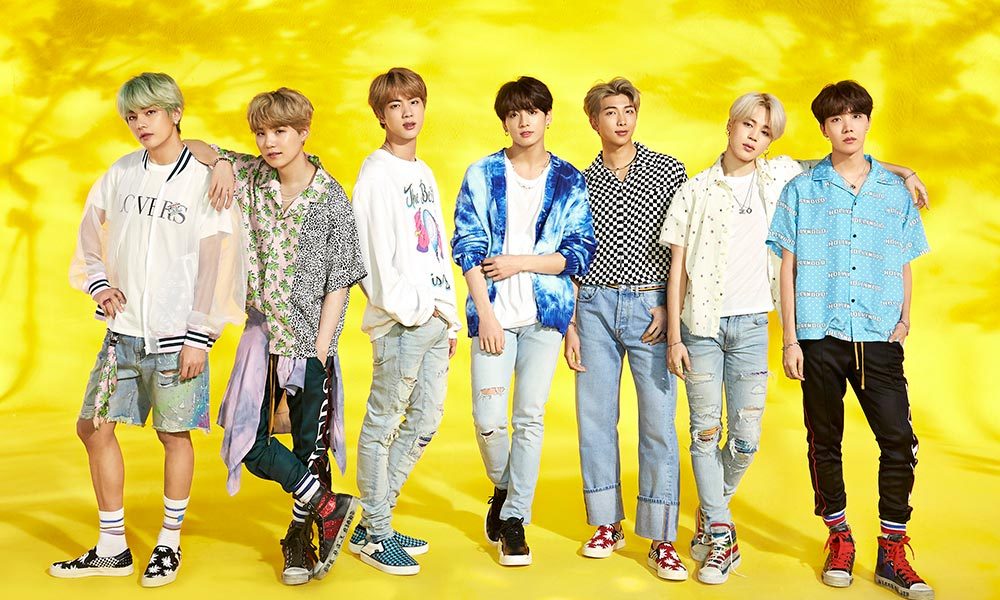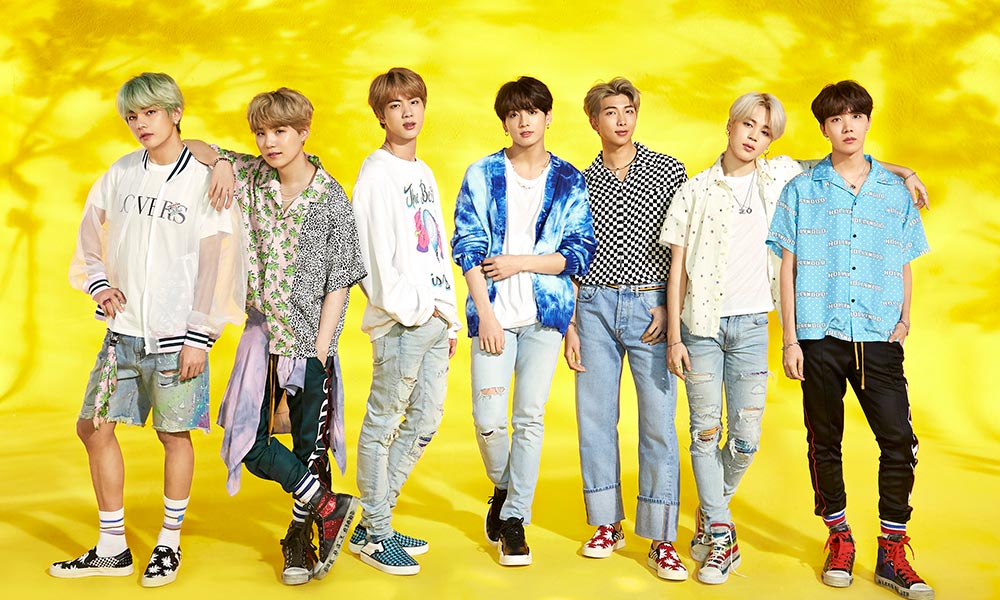 K-pop phenomenons BTS pulled off a near impossible feat, when they performed in an empty Grand Central Terminal in New York City for The Tonight Show Starring Jimmy Fallon.
The South Korean septet showed off their impeccable choreography Monday night, performing their new single 'ON' from their recent album Map of the Soul: 7, which dropped on 21 February.
The special episode titled, The Tonight Show: Subway Special, featured the global pop stars touring around New York and visiting some of the city's most iconic sights including a visit to Katz's Delicatessen, playing games on the subway and ending the show with their performance at the historic train station.
All seven members were joined by ranks of back-up dancers for one of the most impressive performances on late night television. During their subway ride, the group talked about their phenomenal success stateside how their music has crossed both geographical and cultural boundaries.
"We came from a small label, from a small country from Asia, so we've proved that someone from the outside can be in the mainstream," shared member RM.
BTS on First Impressions, Secret Career Dreams and Map of the Soul: 7 Meanings
The band also answered questions posed by their massive fan group, 'BTS Army'. BTS's world-conquering isn't done yet, as the superstar group will appear tonight in a taped segment of Carpool Karaoke on The Late Late Show with James Corden. In a teaser clip for the episode, members RM, Jin,Suga, J-Hope, Jimin, V and Jungkook ride along with the late night host as they sing bits of their hit single 'ON'.
Coming Tuesday: BTS Carpool Karaoke
Their new album Map of the Soul: 7 is a culmination of all seven band member's artistry and their seven years together as a group. The record already sold two million copies in the first two hours of release in South Korea and is expected to make bank stateside as well.
Map of the Soul: 7 offers, "an exploration of the relationship between the persona and the shadow," writes Pitchfork in their review.
"There is some obvious overlap between the two: the negativity we unconsciously bear and its correspondence with the masks we all wear mirrors the dichotomy of managing a public face amid the looming private pressures of being a famous K-pop star."
As the first South Korean music acts to perform on Carpool Karaoke, BTS continue to make music history, one milestone at a time.
Listen to the best of BTS on Apple Music and Spotify.
Format:
UK English