Hippie Country Goes To Church On The Buckleys' Video 'Glad You Did'
The track comes from their live show 'Daydream with The Buckleys, Live from Byron Bay,' recorded in September inside their local church.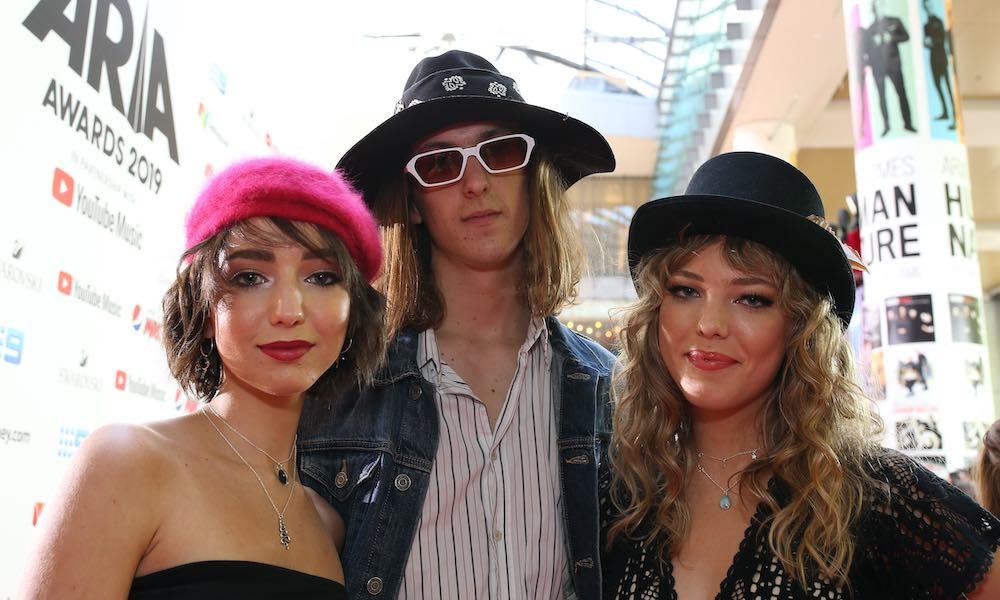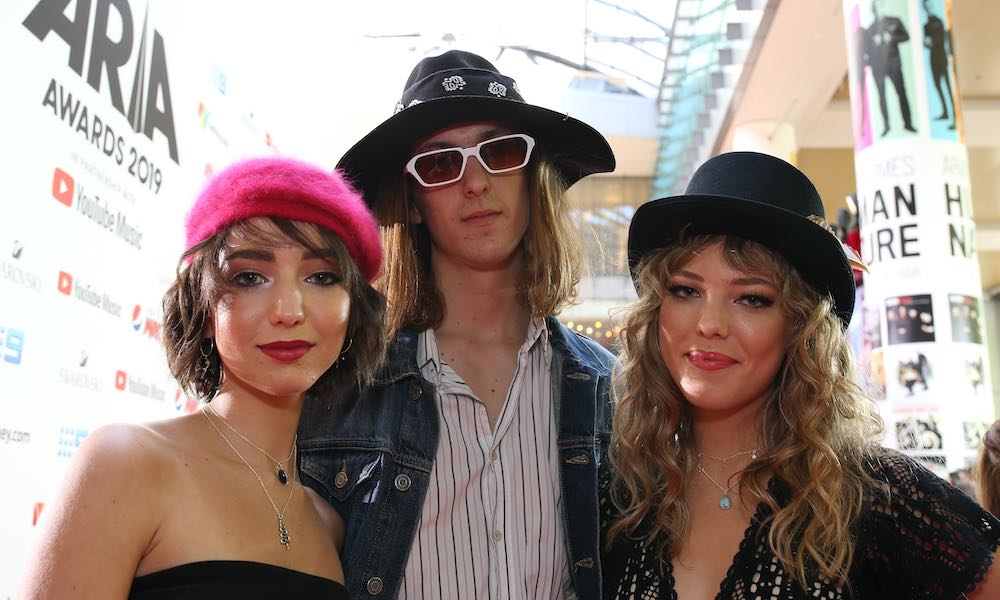 Australian "hippie country" Americana-pop sensations the Buckleys have released the new video for their song "Glad You Did." The track comes from their live show Daydream with The Buckleys, Live from Byron Bay, which was recorded on September 25 inside their local church, near their home town in Australia.
Despite the pandemic, the trio have been racking up impressive numbers in the wake of rave reviews and public reception of their debut album for Petrol Records/Univeral Records/UMe, Daydream. Their virtual tour of June and July has attracted a dizzying total of more than 4.5 million views.
Siblings Sarah 21, Lachlan, 19, and Molly, 18, are continuing the momentum started last year with their first singles and smash hits "Daydream" and "I'm Comin' For Ya (Love)." They then released their first worldwide single "Money" and followed it with "Breathe," both also big successes, and confounded the supposed limitations of a year in which physical touring has been impossible.
The Buckleys were one of the first acts to capture a global audience with their groundbreaking virtual tour, presented by Live Nation, who jointly developed the concept with Petrol Records and UMe. They mounted individually-designed shows for specific regions, starting in North America and adding additional dates all over the world.
Live to the world
The group "played" in Latin America, Asia, Europe, India, Middle East, Australia, New Zealand, and South Africa, with performances streamed on the newly-launched Live Nation Live From Home platform and those of House of Blues and partners Book My Show, Mojo Concerts, and Big Concerts.
"Our album Daydream came from a time of discovery of our music, of the world, and of ourselves as people," says Sarah Buckley. They worked on it with established country writers such Emily Shackelton (Carly Pearce), JT Harding (Blake Shelton, Keith Urban), Marty Dodson (Kenny Chesney), and Jennifer Hanson (Billy Currington), as well as Grammy-winning engineer and producer Chad Carlson (Trisha Yearwood, Taylor Swift, Lady A) who also produced the album.
Listen to the Buckleys on Apple Music and Spotify.