The Buckleys Extend Their Global Virtual Tour
The Australian trio of siblings are bringing their brand of "hippie country" to South America, Europe, Asia and The Middle East.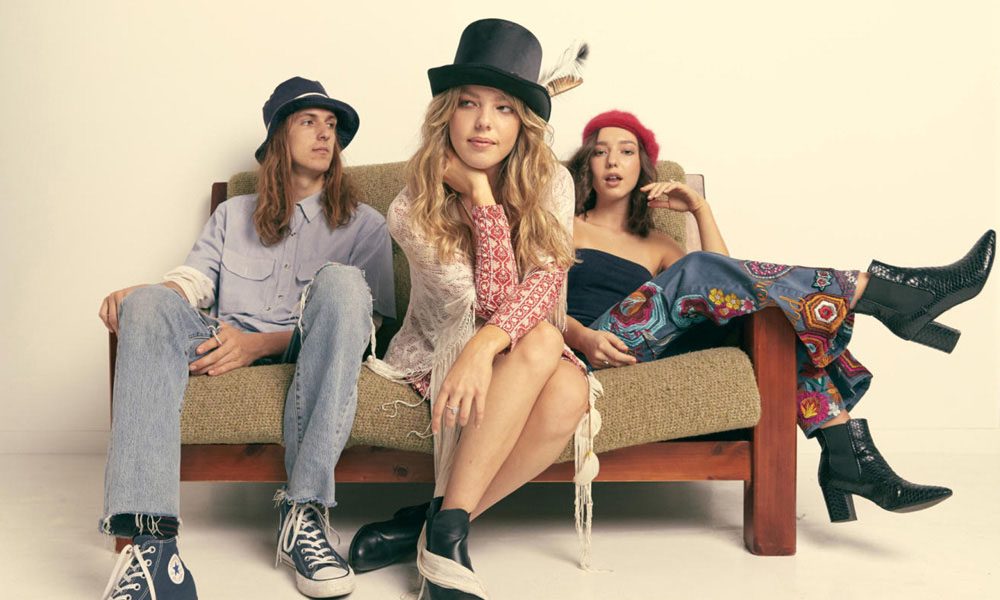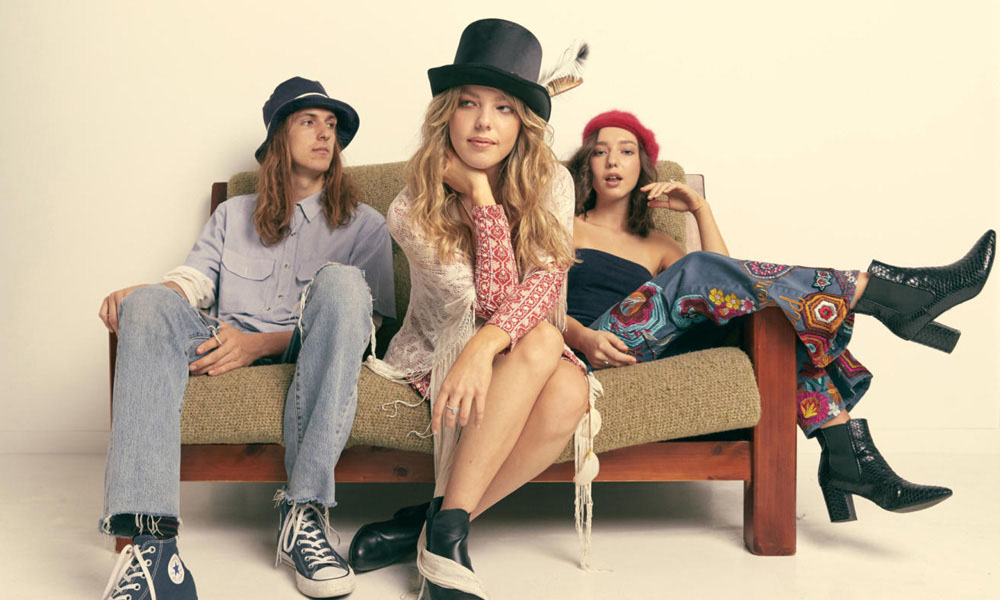 On the heels of their virtual North American tour, where they reached over 370,000 fans during four at-home performances, Australian country band The Buckleys extended their tour to Europe, Latin America, Asia, the Middle East and back to Australia. Presented by Live Nation, each show will stream live at 6:00 PM local time from the global promoter's regional Facebook pages.
The Buckleys Live Nation Global Virtual Tour | Middle East & Israel | April 23, 2020
While the band already played live for the Middle East today, their full set can be viewed on Live Nation's Middle East and Israeli Facebook accounts.
Throughout their virtual jaunt around the globe, the trio has planned unique setlists for every date, performing a selection of original material and covers from their home. Shows will run through next week, with two final virtual appearances taking place back in Australia and New Zealand on Thursday, 30 April, while fans can catch all of The Buckley's past shows on Facebook, via the links below.
Hailing from Byron Bay, the Buckleys are made up of siblings Sarah, Lachlan and Molly Buckley. Last month, the young trio made their global debut with single, 'Money', off of their forthcoming album, Breathe, set for release later this year.
Since signing to CM Murphy's Petrol Records, the group have released two singles in Australia. Their first, 'Daydream', gained the trio a nationwide following, and went straight to No.1 on Australian country radio, while 'I'm Comin' For Ya (Love)' peaked at No.3.
Inspired by bands of the 60s and 70s, The Buckleys' high energy brand of "hippie country" garnered the group a nomination for the Qantas New Talent Of The Year award at the prestigious 2020 Country Music Awards Of Australia, which recognise, celebrate and honour excellence and outstanding achievement in Australian country music.
Visit the band's official site for more details and see the full itinerary for The Buckley's virtual tour below.
Thursday, 16 April @ 6pm GMT-3
Brazil – Watch Here
Latin America – Watch Here
Friday 17 April @ 6pm GMT+2
United Kingdom – Watch Here
France – Watch Here
Sweden – Watch Here
Norway – Watch Here
Germany/Austria/Switzerland – Watch Here
Denmark – Watch Here
Spain – Watch Here
Italy – Watch Here
Finland – Watch Here
Thursday April 23 @ 6pm GMT+3
Middle East – Watch Here
Israel – Watch Here
Friday April 24 @ 6pm GMT+8
Bangkok, Thailand – Watch Here
China – Watch Here
Malaysia – Watch Here
Singapore – Watch Here
Saturday April 25 @ 6pm GMT+9
Japan – Watch Here 
Korea – Watch Here
Thursday April 30 @ 6pm GMT+10
Australia & New Zealand – Watch Here 
Format:
UK English