The Cadillac Three To Host New 'Garage Radio' Show On Planet Rock
Recorded in the band's native Nashville Tennessee, 'Garage Radio' will air every Saturday night throughout May 2021.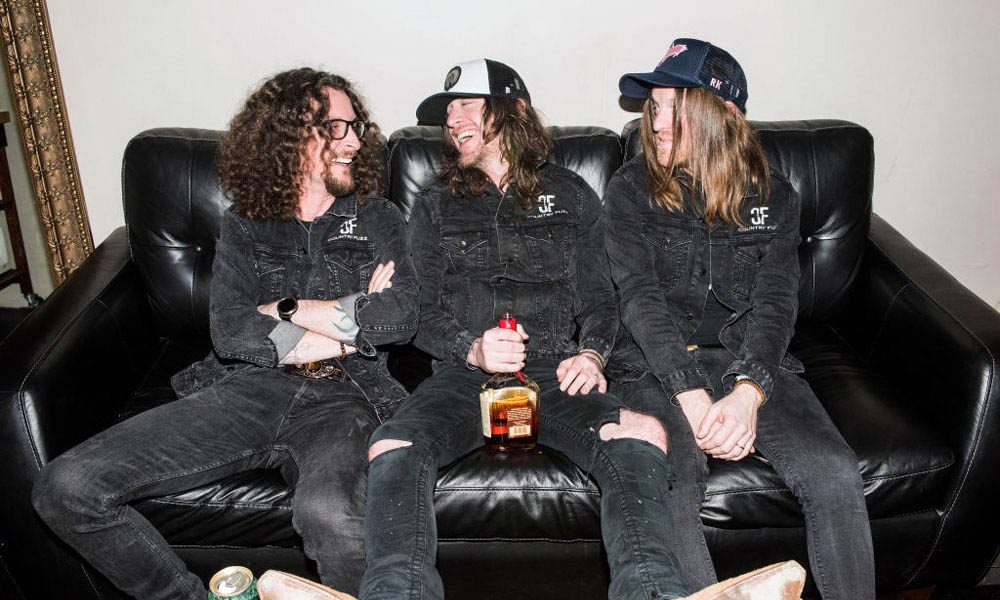 The Cadillac Three have announced they will be hosting a new one-hour show called 'Garage Radio' on Planet Rock throughout May 2021.
Recorded in the band's native Nashville Tennessee, 'Garage Radio' will air every Saturday night throughout the month commencing on 1st May and concluding on 29 May. The hour-long show will follow on from 'Loz's Stateside Show' and will segue very nicely when it broadcasts from 8pm to 9pm.
Jaren Johnston (vocals/guitar), Neil Mason (drums) and Kelby Ray (lap steel/bass) will be regaling stories and cherry-picking some of their favourite tunes throughout the 60-minute show. The band's Garage Radio slot comes as the trio celebrate their tenth anniversary as a band in 2021.
The Cadillac Three released their fifth studio album, Tabasco and Sweet Tea last October and it saw the trio inject some funk into their trademark southern rock sound. It was the surprise follow-up to the critically acclaimed Country Fuzz, which arrived just eight months earlier.
Drummer Neil Mason said of Tabasco And Sweet Tea: "As we finished the last record, we knew we were only tapping the surface with songs like 'The Jam' for where we could go next musically and found ourselves inspired to dive into these sounds that we had never explored before as a band.
"We've always had a lot of influences, but ultimately found ourselves thinking about what we were listening to in high school – the Meters, Stevie Wonder, Medeski Martin & Wood and John Scofield."
The Cadillac Three have also been supporting local venues throughout the coronavirus pandemic by raising awareness through #SAVEOURSTAGES and hosting Country Fuzz livestreams at local Nashville venue The Basement for their own performances and as a landing place for other artists.
Additionally, The Cadillac Three joined forces with Red Bull and Music Venue Alliance Nashville (MVAN) in March to transform esteemed venue Exit/In into a private pop-up skate park for a series of socially distant skate sessions as TC3 filmed a unique video for "Bridges" to support independent music venues. They are planning a live return at the legendary Ryman Auditorium in Nashville on 1st and 2nd September 2021.