Capitol Comp Gets To The Heart Of Christmas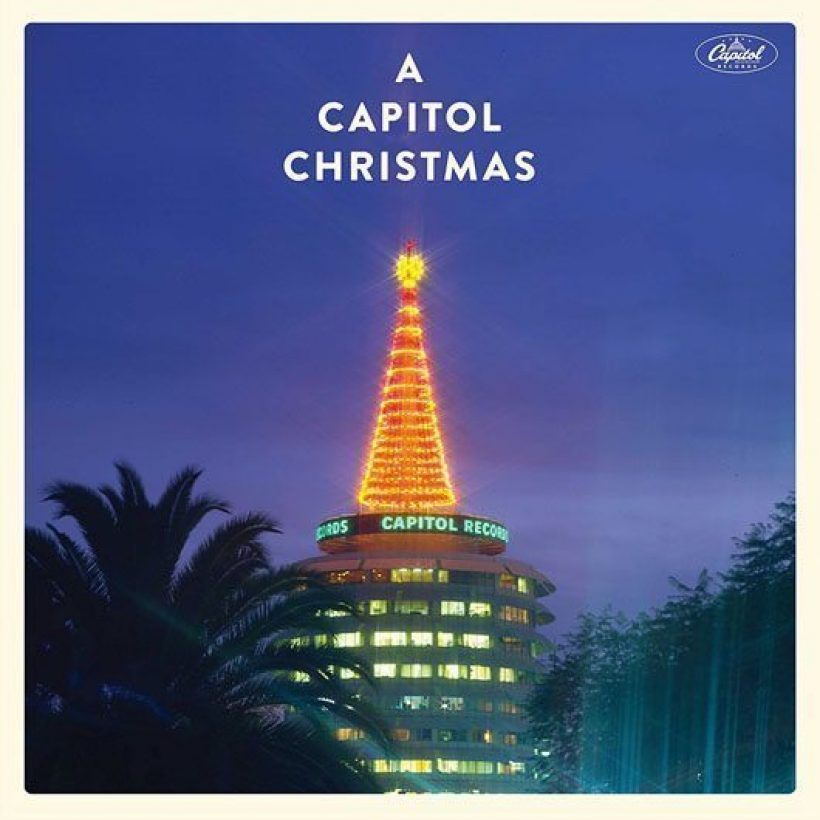 With the iconic Capitol label recently kicking off an extended celebration to mark its 75th anniversary, the label now ushers in the holiday season with the release of A Capitol Christmas and the lighting of their iconic Capitol Records Tree – which now shines like a beacon from the top of the historic Capitol Records Building in Hollywood.
It's unsurprising that, in their seven-and-a-half-decade history, Capitol has amassed enough yuletide hits to near enough define the season. From their first ever star, Nat King Cole, to Frank Sinatra – the man whose name is both synonymous with Capitol and Christmas – plus fellow Rat Packer Dean Martin, and some of the finest voices ever captured on record (including Ella Fitzgerald, Peggy Lee, Bing Crosby and Lou Rawls – the latter a man whom Sinatra himself said had "the silkiest chops in the singing game"), A Capitol Christmas is the perfect collection to celebrate the holidays with class.
A Capitol Christmas is out now. Scroll down to read the full tracklist and purchase the collection here:
Click here to follow the Christmas playlist, which features a wealth of Christmas hits perfect for the holiday season.
The full A Capitol Christmas tracklisting is:
'The Christmas Song (Merry Christmas To You)' – Nat King Cole
'The Christmas Waltz' – Frank Sinatra
'Winter Wonderland' – Dean Martin
'I Like A Sleighride (Jingle Bells)' – Peggy Lee
'Baby, It's Cold Outside' – Margaret Whiting & Johnny Mercer
'Christmas Island' – The Dinning Sisters With Bob Atcher
'The First Noel' – Ella Fitzgerald
'White Christmas' – Jo Stafford
'What Are You Doing New Year's Eve?' – Nancy Wilson
'Merry Christmas, Baby' – Lou Rawls
'Silver Bells' – Margaret Whiting & Jimmy Wakely
'Let It Snow! Let It Snow! Let It Snow!' – Jackie Gleason
'Have Yourself A Merry Little Christmas' – Frank Sinatra
'I've Got My Love To Keep Me Warm' – Dean Martin
'Santa Claus Is Coming To Town' – Johnny Mercer
'The Christmas Spell' – Peggy Lee
'(All I Want For Christmas Is) My Two Front Teeth' – Nat King Cole And His Trio
'(Everybody's Waitin' For) The Man With The Bag' – Kay Starr
'I'll Be Home For Christmas' – Jackie Gleason
'I'd Like You For Christmas' – Julie London
'The Merriest' – June Christy
'Away In A Manger' – Ella Fitzgerald
'Do You Hear What I Hear?' – Bing Crosby
'The Christmas Song (Merry Christmas To You)' – Nat King Cole & Natalie Cole
Format:
UK English