Carla Olson Sings The Who's 'I Can See For Miles' For Teen Cancer America
It's the first in a series of covers for the charity under the name Women Who Sing The Who.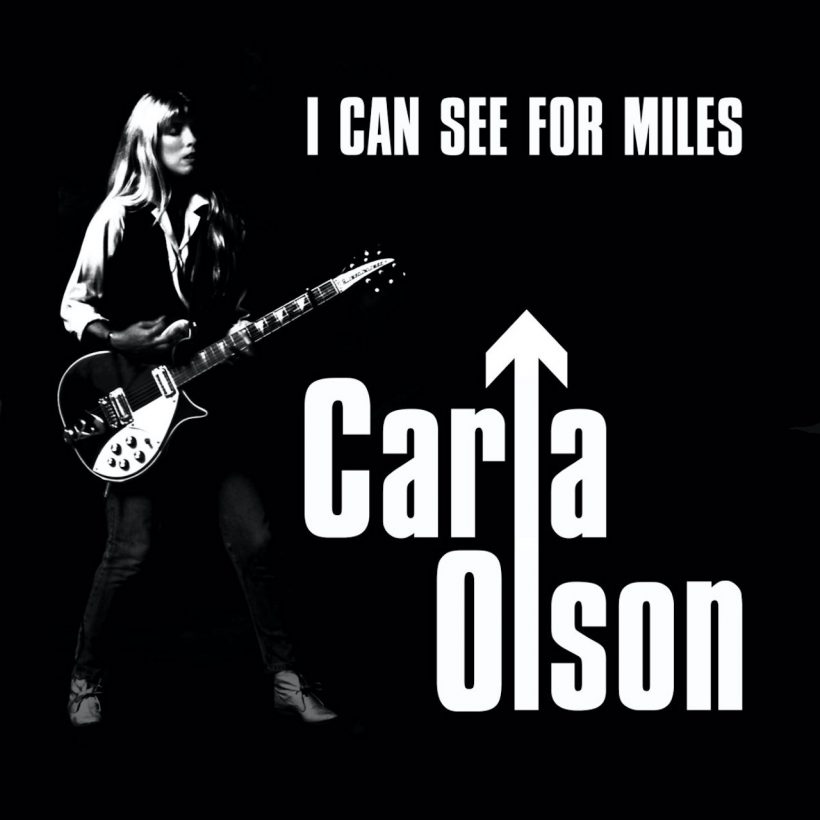 American singer-songwriter Carla Olson has recorded a version of The Who's 1967 landmark "I Can See For Miles" in aid of Roger Daltrey and Pete Townshend's Teen Cancer America charity.
The Who website reports: "When Carla first heard of the charity, her immediate thought was 'How can we help?' and she came up with the idea of Women Sing The Who, an idea given full support by The Who and TCA's management team." The track is the first in a series of Who numbers specially recorded by female artists, with 100% of proceeds going to Teen Cancer America.
Her rocking interpretation of one of Townshend's own favorite songs features Olson on vocals and guitars; Gary Myrick on guitars; Lou Castro on bass; and Ben Lecourt on drums. It's a new and exclusive recording via Have Harmony, Will Travel for the charity co-founded by Daltrey and Townshend in 2012.
The original "I Can See For Miles" became The Who's first, and remarkably their only, Top 10 hit on the Billboard Hot 100 in November 1967, when it spent two weeks at No.9. It reached No.10 in the UK the same month.
The Texan artist has been making music since the late 1970s, firstly as a member of the Textones (on such singles as "Some Other Girl" and albums including their 1984 debut Midnight Mission) and then on releases in her own right. These have included collaborations with Gene Clark, on 1987's So Rebellious A Lover, and 1990's Live set with former Rolling Stone Mick Taylor. Her most recent album was 2020's Have Harmony, Will Travel 2, a follow-up to the first record of that title in 2013.
Buy or stream Carla Olson's "I Can See For Miles" on Spotify, Amazon, iTunes, Bandcamp, and other services. Read more about Teen Cancer America, and make a donation, at their website.