Carrie Underwood Shares Anthemic Single 'Cry Pretty'
The Nashville star teases new album with empowering single.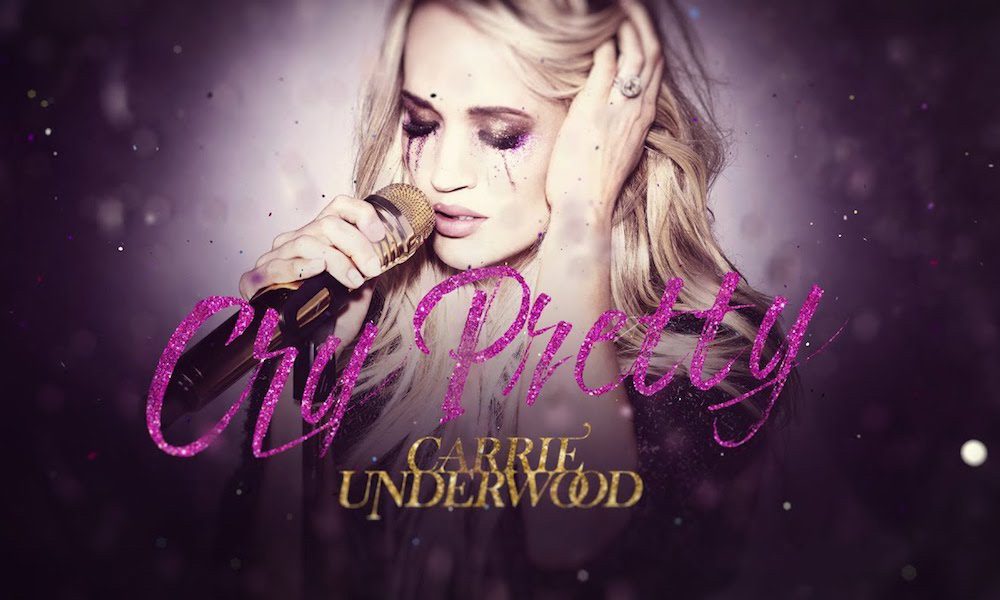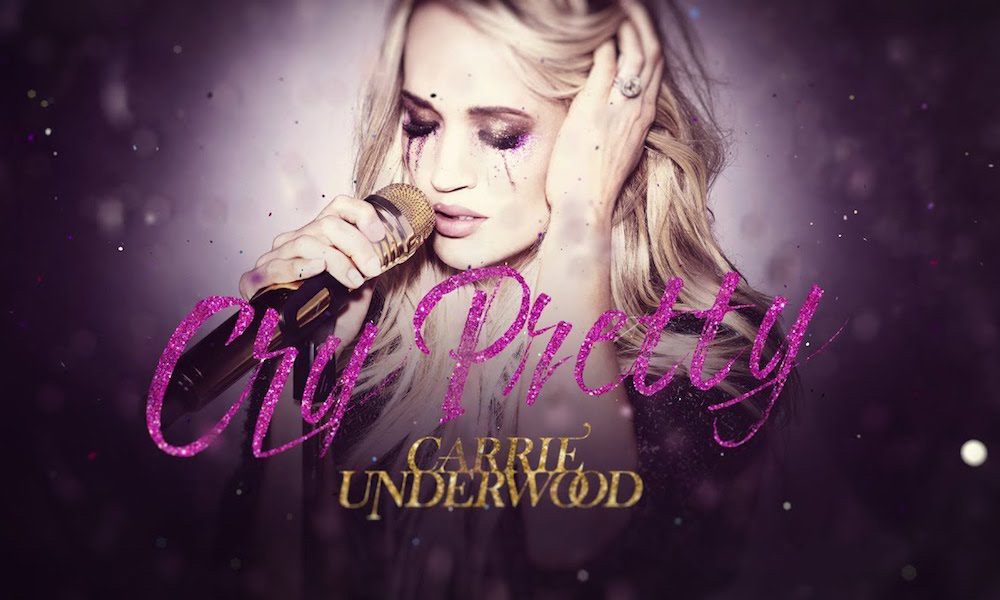 Country superstar Carrie Underwood put her pipes to work on her empowering new single 'Cry Pretty', which made its world premiere on 11 April.
Written by Underwood, along with the hit Nashville songwriting team Lori McKenna, Hillary Lindsey and Liz Rose, it's an emotional ballad that also rocks with a searing guitar solo.
As the cover art shows, the song is about letting go of your emotions when the dam is about to break with Underwood singing, "But sometimes my emotions get the best of me/And falling apart is as human as it gets/You can't hide it, you can't fight what the truth is".
The track also hints at some of the personal turmoil the Nashville star has experienced, after she suffered a serious fall outside her home last November that required wrist surgery and over 40 facial stitches.
Carrie Underwood - "Cry Pretty" (Official Lyric Video)
Underwood took to her website to share a personal note to her fans and her motivations behind the song:
"The title refers to when emotions take over and you just can't hold them back. It really speaks to a lot of things that have happened in the past year and I hope when you hear it, you can relate those feelings to those times in your life. It's emotional. It's real. And it ROCKS!"
'Cry Pretty' is among the first-ever batch of songs that Underwood also had a hand in producing and gives fans a taste of what to expect from the album. She also revealed plans for a future tour in the works.
This is Underwood's first radio single since 2016's 'Dirty Laundry' and also comes on the heels of her collaborative track with Ludacris for the Superbowl titled 'Champion'. Just like her galvanizing 2005 hit 'Before He Cheats', we see plenty of karaoke crooners belting this out down the line.
'Cry Pretty' will make its live debut when Underwood performs during this Sunday's American Country Music Awards, where she's nominated in two categories.
Carrie Underwood's 'Cry Pretty' is available to stream here.
Format:
UK English