Chad Stuart Of 1960s Duo Chad & Jeremy Dies At 79
Riding the British Invasion wave, Chad & Jeremy scored score a string of US chart hits including 'A Summer Song', 'If I Loved You' and 'Willow Weep For Me'.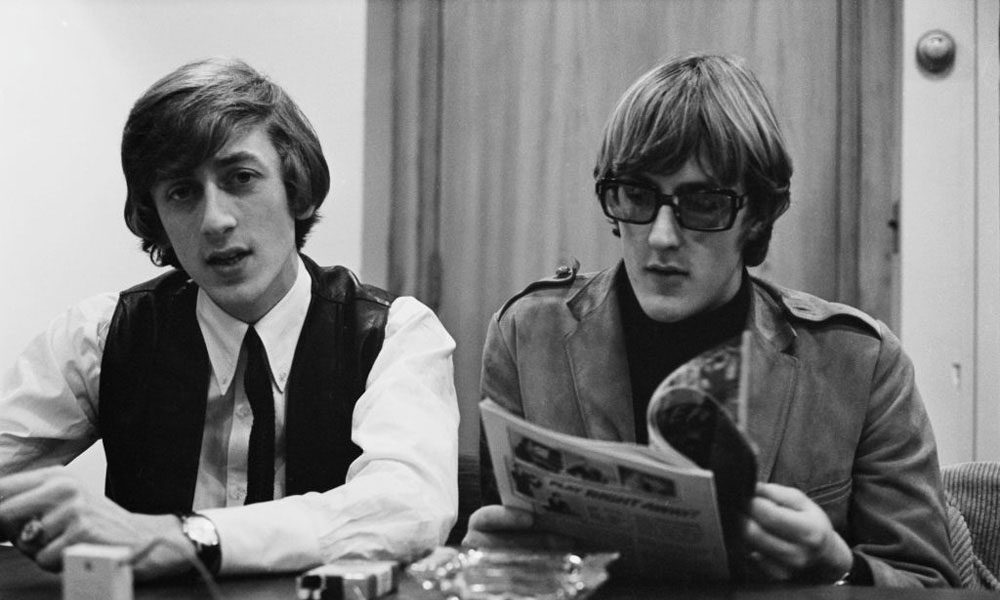 Chad Stuart, who found fame in the 1960s as one half of the British Invasion-era English musical duo Chad & Jeremy, has passed away aged 79.
On December 20, a post to the group's Facebook page confirmed that Stuart passed away from pneumonia. His death was not coronavirus-related.
"We are deeply saddened to announce the passing of Chad Stuart, a father, a husband, a brother, a grandfather, a friend, a mentor, a teacher and an inspiration to many," the post read. The world has lost a legend today, but his voice will continue to touch our lives through his music."
Stuart, born David Stuart Chadwick in Windermere, Cumbria, met Jeremy Clyde at London's Central School For Speech and Drama, and they began performing music together in the early 60s. Known for their folk-pop sound and tight harmonies, the pair enjoyed considerable chart success in the UK and abroad.
Riding the British Invasion
Their debut single, "Yesterday's Gone", a memorable tale of lost love, peaked at No.37 in Britain, before hitting No.21 on the US Billboard Hot 100. Riding the British Invasion wave, Chad & Jeremy went on to score a string of US chart hits. Often produced by Shel Talmy (The Who, The Kinks), tracks such as "A Summer Song", "If I Loved You," and "Willow Weep For Me" were among their Top 40 singles in the US. "A Summer Song" later went on to appear in such movies as director Wes Anderson's Rushmore, Anne Hathaway's The Princess Diaries, and Men In Black III, as well as a Coors Light beer advert last year.
"I definitely think that America is the best place to get started," Stuart told KRLA Beat of the duo's recognition there, "because here you always have a fighting chance to get away. In England, there are too many monopolies. Only in America do you have all these small record companies. In England — never."
The duo separated in 1968, but not before appearing on a handful of television programs together, including The Dick Van Dyke Show, The Patty Duke Show and Batman. Post-split, Chad Stuart continued to work in music as both a producer and director, while Clyde went into acting.
An 80s resurgence
The duo eventually reformed to record and tour again, releasing new music in 1983. They made a second comeback from 2002, playing at series of nostalgic 60s British invasion-themed events, before Stuart officially retired to Sun Valley.
During a 2018 interview, Clyde described his former bandmate as "a wonderful musician." "He was a nice man", Clyde said. "I liked him very, very much. Not only that, he was very generous."
US pop rock act Paul Revere and the Raiders also paid tribute, saying it "truly was a pleasure to tour and share a time never to be repeated with both Chad & Jeremy."