Chris Stapleton's Anticipated New LP, 'Starting Over,' Is Out Now
The country star performed the album's title track last night on 'Jimmy Kimmel Live.'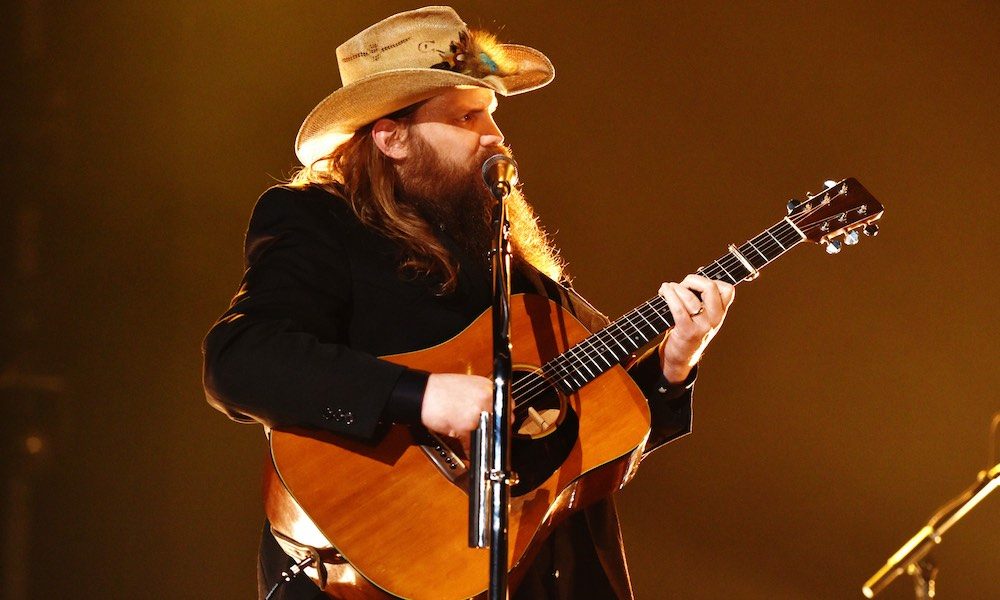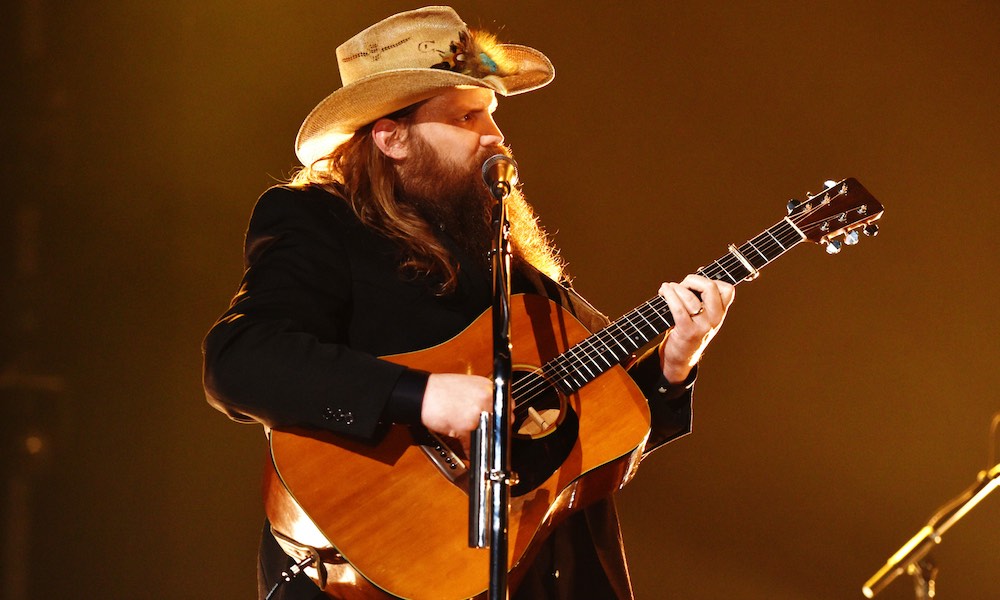 Country star Chris Stapleton's highly-anticipated new album, Starting Over, is officially out today via Mercury Nashville. Last night, to celebrate the release of his fourth solo album, the multi-platinum-selling artist appeared on Jimmy Kimmel Live, where he performed his LP's optimistic title track.
Chris Stapleton - Starting Over (Live From Jimmy Kimmel Live! / 2020)
Stapleton also spoke with Kimmel from his home in Nashville. While the songs on Starting Over were primarily written and recorded ahead of the pandemic, Stapleton said that he chose to name the album after the opening track "In hopes that we'd actually get to start over in a hopeful way."
Earlier this week, Stapleton wowed fans with a stripped-down rendition of "Starting Over" alongside his wife, Morgane, at the 54th Annual CMA Awards.
The Grammy Award-winning artist and songwriter also appeared on NPR's Morning Edition, where he spoke about the therapeutic nature of songwriting. "Playing a guitar, for me, is very much that: If I had a security blanket, that would be what it is…sometimes, a lot of times, those songs are just for that moment."
He continued, "A lot of times, those kinds of things are written as an exercise to cope. But other times, and more so on this record than previous records, I think we felt led to include some of these things. That's what that extra year gave us perspective on in the making of it, is maybe it's okay to include some of these things."
Produced by Stapleton's longtime collaborator, Dave Cobb, Starting Over  consists primarily of original material, alongside three hand-picked covers: John Fogerty's "Joy Of My Life" as well as Guy Clark's "Worry B Gone" and "Old Friends."
The album was recorded primarily at Nashville's historic RCA Studio A – with additional sessions at Compass Sound and Alabama's legendary Muscle Shoals Sound – and features a variety of special guests, including The Heartbreakers' Mike Campbell (electric guitar) and Benmont Tench (Hammond B3 organ), revered pedal steel player Paul Franklin, and Nashville's All Voices Choir, who appear on "Watch You Burn." The poignant track was written by Stapleton and Campbell as a response to the 2017 Las Vegas shooting, which killed 60 attendees of the Route 91 Harvest music festival, and wounded more than 860 others.
Looking ahead, the Academy of Country Music's recently-announced "Artist-Songwriter of the Decade" will resume his extensive All-American Road Show tour in 2021. On April 24, meanwhile, the Kentucky native will host the all-star benefit A Concert for Kentucky. Proceeds from the show will benefit Stapleton's newly-created Outlaw State of Kind Hometown Fund, which supports local and national organizations directly impacting the state. Initial grant distributions will focus on music and arts education.
Starting Over is available now. Scroll down to view the tracklist and buy it here.
Starting Over tracklist:
1. Starting Over
2. Devil Always Made Me Think Twice
3. Cold
4. When I'm With You
5. Arkansas
6. Joy Of My Life
7. Hillbilly Blood
8. Maggie's Song
9. Whiskey Sunrise
10. Worry B Gone
11. Old Friends
12. Watch You Burn
13. You Should Probably Leave
14. Nashville, TN