Chuck D To Narrate Podcast Series Exploring Birth Of Hip-Hop
The series, titled Can You Dig It?, will be five episodes long and premiere on August 10th in honor of the genre's 50th birthday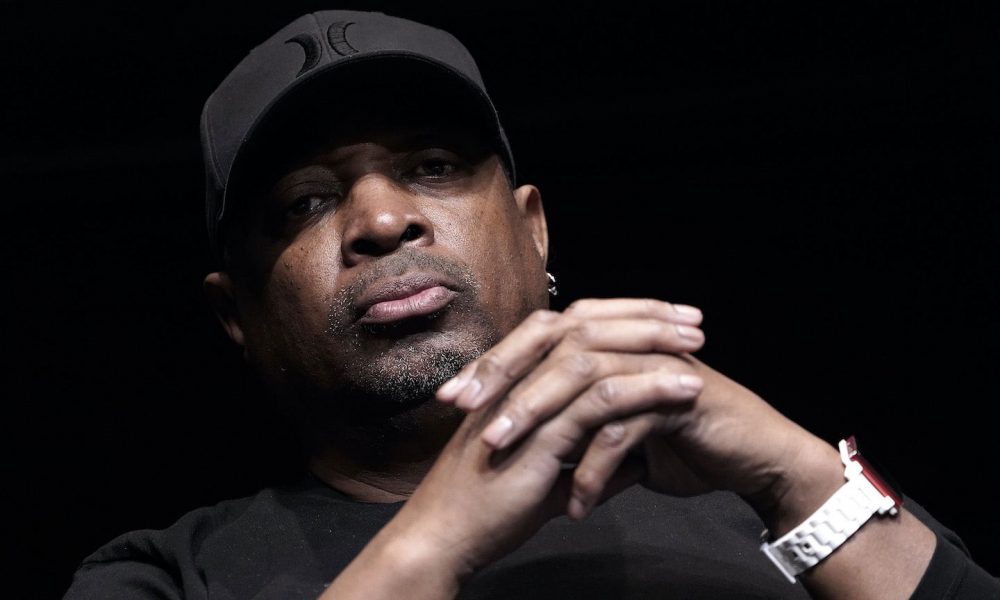 Public Enemy's Chuck D is set to narrate a new Audible Original podcast series about the origins of hip-hop in New York's South Bronx in the early 1970s. The series, titled Can You Dig It?, will be five episodes long and premiere on August 10th in honor of the genre's 50th birthday, according to Spin.
The series will mainly focus on the lesser-told story of the murder of 25-year-old Ghetto Brothers gang member Cornell "Black Benjie" Benjamin, which lead to the Hoe Avenue peace meeting and a truce between rival gangs in the South Bronx.
This truce fostered a safer and closer community environment, with residents gathering more often without fear of gang conflicts. One of the results of this sense of community was the iconic August 13th, 1973 'Back to School' party thrown by DJ Kool Herc at 1520 Sedgwick Avenue, which is considered by many the catalyst for the spread of hip-hop.
Speaking to Spin about the upcoming series, Chuck D said, "During this 50th anniversary of hip-hop, we hold the attention of the planet. Now is the time to bring out the stories of people who paved the way for hip-hop and shaped its earliest days. Two cats from the Bronx, Black Benjie, and Yellow Benjy, made the impossible possible. When the city turned its back on the borough, they stepped up to broker peace on the streets."
The publication further reports that Can You Dig It? will combine scripted scenes with commentary from street photographers Joe Conzo and Henry Chalfant, hip-hop MC Coke La Rock, and former Black Panther Joseph Mpa. They are joined by a voice cast comprised of talent from the Bronx and its local community arts programs. The audio documentary was created, written, and produced by Pete Chelala, Bryan Master, and Julian Voloj for New York content studio PB&J Productions LLC, alongside Channel Zero executive producers Lorrie Boula and Chuck D.
Shop the best of Public Enemy's discography on vinyl and more.