City Girls Premiere First Episode Of Docuseries
The five-part 'City Girls The Series' follows JT and Yung Miami's turbulent lives leading up to the release of their new LP, 'City On Lock.'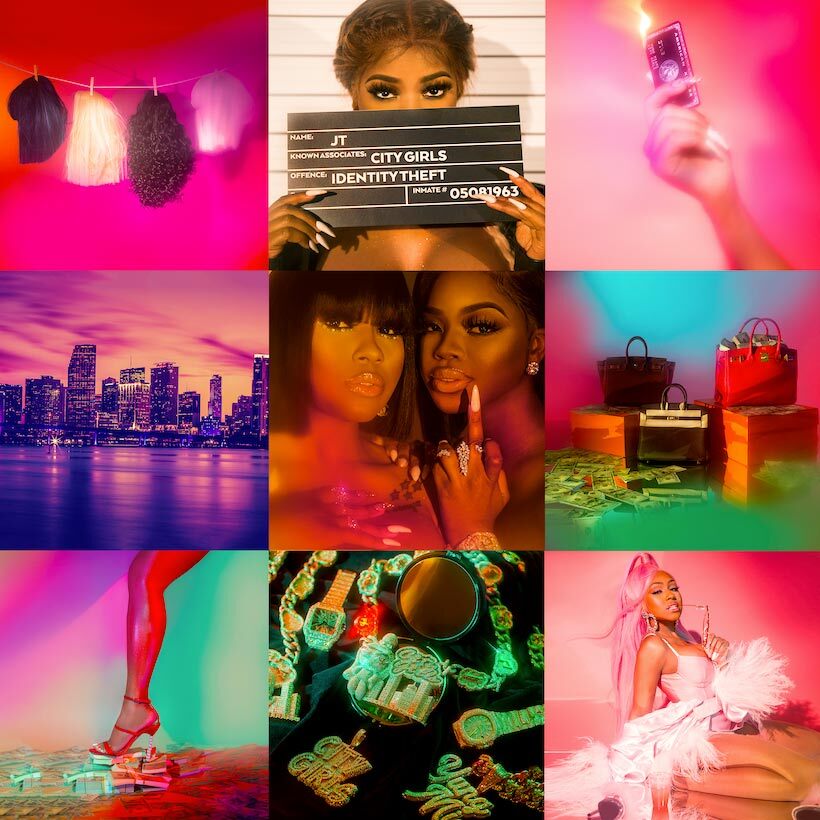 Miami rap duo City Girls have dropped the first episode of their new docuseries, City Girls The Series. Available on YouTube, the five-part show captures JT and Yung Miami's turbulent lives and careers leading up to the release of their sophomore album, City On Lock, out now.
City Girls Series Trailer
The series will offer a raw look at the lives of JT – who was incarcerated for much of the filming – and Yung Miami – who was responsible for keeping City Girls afloat with promotional duties and performances while JT was away. During that time, Yung Miami (born Caresha Brownlee) was also hiding her pregnancy – afraid that people would think that she would be limited in her capabilities.
In the first episode, "Yung Miami's Secret," the rapper nervously reveals her pregnancy to Pierre "P" Thomas, the co-founder of the duo's label, Quality Control. Along with appearances by Thomas and Kevin "Coach K" Lee of Quality Control, labelmate Lil Baby is also featured in the episode.
City Girls The Series promises plenty of drama and memorable moments, including Yung Miami's scorching, solo performance of 'Act Up' at the 2019 BET Awards. The much-talked about appearance came less than two weeks after Brownlee announced her pregnancy.
The series will also include JT's (Jatavia Johnson) emotional release from prison, and the duo's triumphant reunion.
The duo rose to fame in 2017 with their single "F__k Dat N___a," catching the ears of the team at Quality Control. Just weeks later, JT was arrested for credit card fraud. Ahead of her prison date, in the summer of 2018, JT was able to record with Yung Miami, as the two rushed to finish their debut mixtape, Period, (May 2018), and their self-titled album (November 2018).
Weeks after JT was incarcerated, the duo's single with Drake, "In My Feelings" was released. The record-breaking, chart-topping single, off Drake's Scorpion, further rocketed the City Girls into stardom.
Now, the duo are happy to be back together and are celebrating the release of City On Lock, which Yung Miami and JT began working on immediately after Johnson's release from prison. Released just two weeks ago, the album – which features the likes of Doja Cat, Yo Gotti, Lil Baby, and Lil Durk – is described in a statement as speaking "to individuals to do what they need to do to keep themselves moving and thriving in an unstable environment. The City Girls relay a consistent theme of Girl-Power, independence, and trying to have fun when the world feels like it can be working against you."
City On Lock is available now and can be bought here.