Motown In The 21st Century: The Sound Of Young America Today
After 30 years of pioneering pop music, modern-day Motown still shapes 'The Sound Of Young America,' thanks to a slew of new artists storming the charts.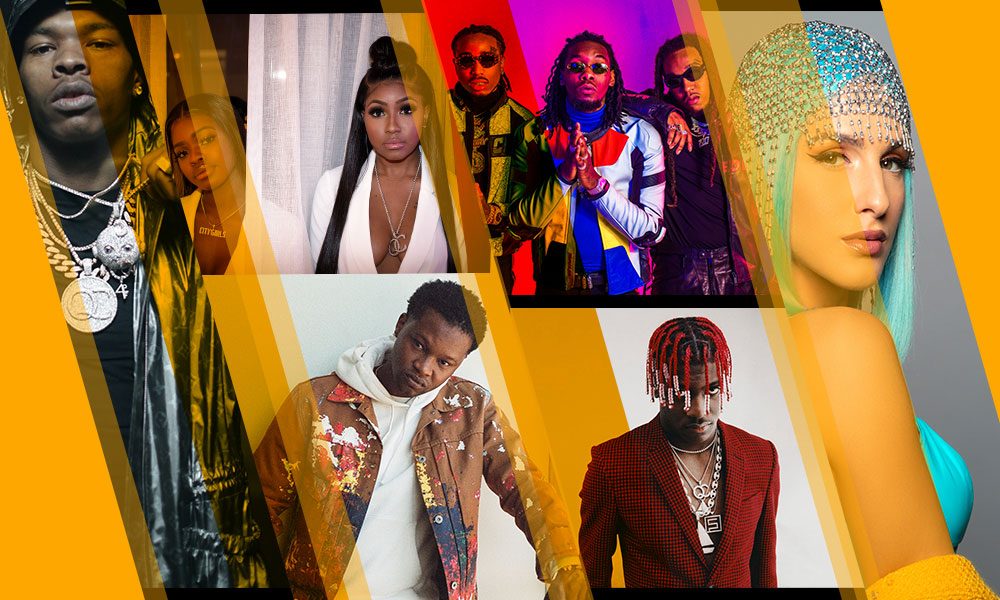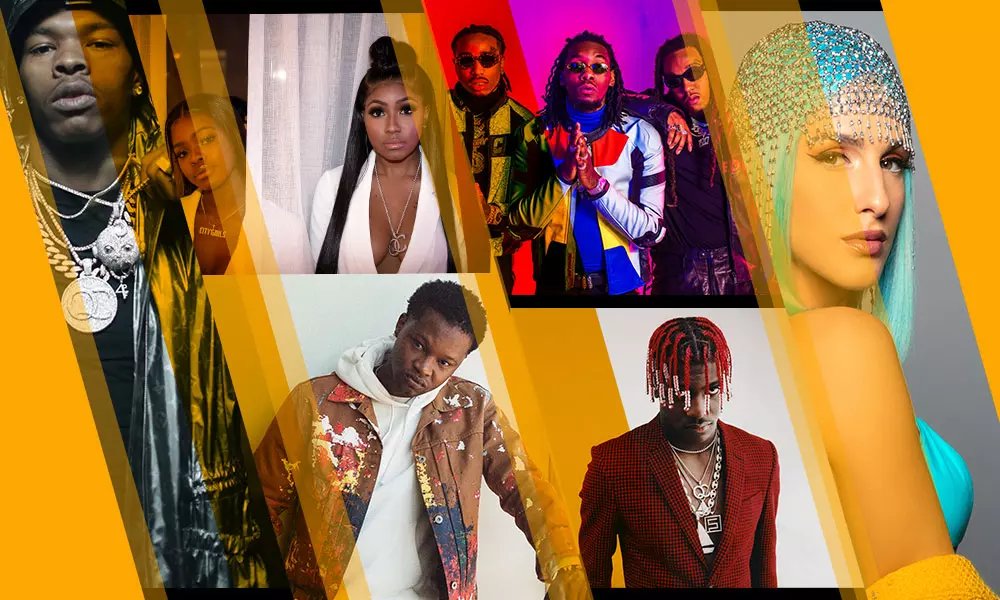 On January 12, 1959, Berry Gordy founded Motown Records in Detroit, setting a new course for music history. Across six decades and a few relocations, the label would attain massive commercial and critical success, and today Motown continues to dominate modern pop music, thanks to a slew of new Motown artists – Migos, City Girls, and BJ The Chicago Kid among them – who are shaping the sound of modern R&B and hip-hop for a new generation of fans.
As the most prominent R&B label in history, Motown was responsible for bringing many African-American musicians to the forefront of American pop music. The only thing matching the talent on the label was the level of ambition both Gordy and his artists possessed. In the years since its launch, Motown has been home to some of the most legendary singers of all time: Smokey Robinson, Stevie Wonder, Diana Ross, Michael Jackson, and Marvin Gaye, to name just a few. The label's impact is unparalleled – not just in American music but in society as a whole.
After three decades of cultural dominance, though, Motown was at an impasse. The label stuck to its R&B roots in the 90s, signing acts like Erykah Badu and India Arie as the torchbearers for neo-soul, while Boyz II Men and Brian McKnight racked up the hits. Ne-Yo rose through the ranks as a prolific singer and songwriter but, as the new millennium drew near, Motown lost some of its identity. After a series of corporate buy-outs, restructuring, and moves, it sought to reclaim its title of "The Sound Of Young America" with a slate of new Motown artists.
Modern Motown: hip-hop's standard-bearer
Ever since jumping to the forefront of pop music in the 60s, Motown had always proven itself capable of adapting to new tastes and trends. In the 70s it underwent a creative reboot, taking its music in a radical, politicized direction, while also embracing the album format. In the disruptive musical landscape of the early 21st Century, however, it was perhaps more crucial than ever that the label evolved with the times. Always proud of its status as a pioneering African-American-owned business, modern-day Motown is built on a new roster of talented singers, rappers, and genre disrupters, while its partnership with the independent Atlanta-based label Quality Control Music – the name itself recalling the quality-control sessions that Berry Gordy held at Motown's Detroit home every morning in the 60s – has led to Motown's rebirth as the home of hip-hop, injecting the music with all the prestige and history inherent in its name.
With its embrace of Southern hip-hop, Motown has turned the underground stars of SoundCloud into household names. Looking at the charts today, it's a landscape dominated by Motown artists: there's Lil Yachty and Matt Ox, two artists at the forefront of rap's SoundCloud generation, while Migos keep scoring hits and City Girls featured on Drake's "In My Feelings," one of the biggest songs of 2018.
Lil Yachty is many things, chief among them hip-hop's SoundCloud standard-bearer. He's had viral hits, appeared in fashion shows, helped launch other rappers to stardom on songs like "Broccoli," and made "lil boat" one of the most recognizable adlibs in the game. When Yachty was coming up, streaming was still the Wild West of music. Yet even without a crossover hit, he's become a style icon, brand ambassador, and one of the most exciting new Motown artists out there.
Ambassadors of culture
Motown was always about more than just the hits. It was a way of life. The Supremes, The Temptations, The Miracles – all these groups exuded the kind of glamor and cool that the young people of their day aspired to.
Now, modern Motown artists Lil Baby and Gunna are the ambassadors of street culture, ushering in the "drip" era for an entire generation. Having spent 2016 and 2017 as buzzing Young Thug progenies, both artists found their breakthroughs in 2018, boasting a cultural influence few others could touch.
Lil Baby x Gunna - "Drip Too Hard" (Official Music Video)
The duo's 2018 mixtape, Drip Harder, capped off a year of chart-topping collaborations and even more success in making "drip" the most popular new term in hip-hop. It's easy to dismiss reinterpretations of the meaning of "swag," but it's equally hard to deny the slang's tangible impact on the industry and culture at large. In an era with fewer and fewer successful hip-hop groups, Baby's shrewdness and Gunna's nonchalance complement each other perfectly.
The Migos effect
There's a popular term online: "the Drake stimulus package." Drake adds a feature to a buzzing song, elevates it to new heights, and cements his status as an auteur hitmaker with an eye for quality. Sometimes this works out extremely well, as it did with Migos. Because the "Versace" remix was more or less the first "stimulus," it could be argued that no subsequent feature would have had the same effect had "Versace" not taken off.
Really, however, the Drake stimulus package wouldn't be anything without Migos. It speaks perfectly to the symbiotic nature of rap, R&B, and pop, and it could never have happened if "Versace"'s signature Zaytoven beat wasn't so awesome to begin with. The legendary producer has become synonymous with Atlanta's trap hip-hop sound and has become something of a kingmaker in his own right, producing the likes of Future, 2 Chainz, Travis Scott, Lil Uzi Vert, and, most famously, Migos.
Migos - Versace (Official Video)
Following the release of "Versace," in 2013, Migos' 2016 hit "Bad And Boujee" went to No.1 on the Billboard charts. It was trap's biggest moment ever and signaled one of the largest sea changes in hip-hop, putting today's Motown artists on the map for good.
Just as Motown moved its operations to LA in the 70s, its new focus on Atlanta – for years the music industry's beating heart – put the label squarely at the cutting-edge of music. With Migos, trap had its crossover hit, and the mainstream started paying more attention to both the city and the label than it had done in years.
Remembering its soul roots
Following the success of Migos, the hottest act on Quality Control was a dynamic duo from Miami with grassroots energy. At times City Girls' music sounds like it comes from the bygone boom-bap era, but they stay true to themselves and their modern sound. They landed a No.1 slot on Billboard's Emerging Artist chart, thanks to the Cardi B-assisted "Twerk," and released two stellar albums in 2018. Flipping the script, they turned Drake's "In My Feelings" into a viral hit after they appeared on the track and in its accompanying video.
BJ the Chicago Kid - Turnin Me Up
But Motown has not forgotten its soul roots, thanks to the talents of BJ The Chicago Kid, Kevin Ross, JAMESDAVIS, and newcomer Njomza. Since signing to Motown in 2012, BJ The Chicago Kid has earned four Grammy nominations and worked with everyone from Kendrick Lamar to Schoolboy Q and Mary J Blige. Kid is a natural fit for the label, having cut his teeth singing back-up for Usher, Jill Scott, and even Stevie Wonder, the latter establishing a direct link from Motown's first hitmaking era to its latest. You've heard his voice before you even knew his name.
Also hailing from Chicago is the Albanian singer-songwriter Njomza. First discovered by the late Mac Miller, the 25-year-old is one of the most hyped Motown artists of today and is behind two of the biggest hits of this year, co-writing Ariana Grande's "7 rings" and "thank u, next" Like many of her peers, Njomza straddles the boundaries of pop, R&B, soul and even EDM, but her latest single, "Me And You" is heavily 90s R&B-leaning.
To this day, Motown may be the most influential and authentic record label around. Its artists are brash and eclectic, unapologetic, and irreverent. Whether it's signing duos or trios, the label is home to the most dominant groups in rap. Lil Baby and Gunna are the superstars of their generation. Lil Yachty appears in commercials with LeBron James. City Girls, along with other trailblazing artists like Cardi B and fellow modern Motown artist Stefflon Don, are leading the feminist wave currently crashing on hip-hop's shores. And with the label's famous quality control showing no signs of losing its touch, there will certainly be more to come.
After all this time, Motown still defines the sound of young America.
Looking for more? Discover the best Motown songs of all time.