Listen To Clever Team Up WIth Post Malone and Juice WRLD On 'Life's A Mess II'
The track will appear on Clever's forthcoming album 'CRAZY' out March 12.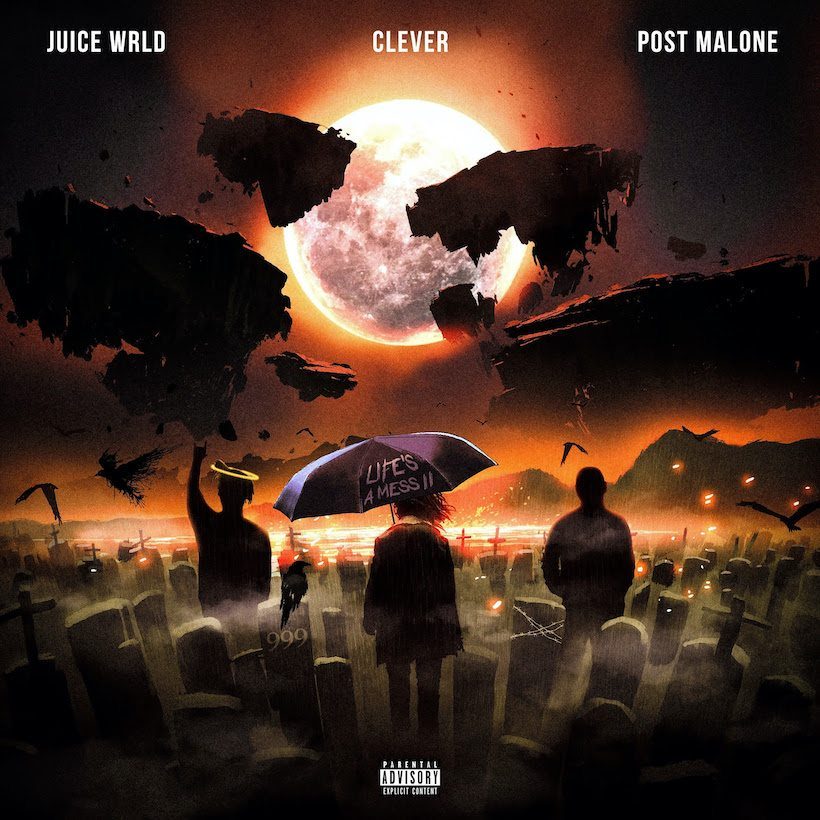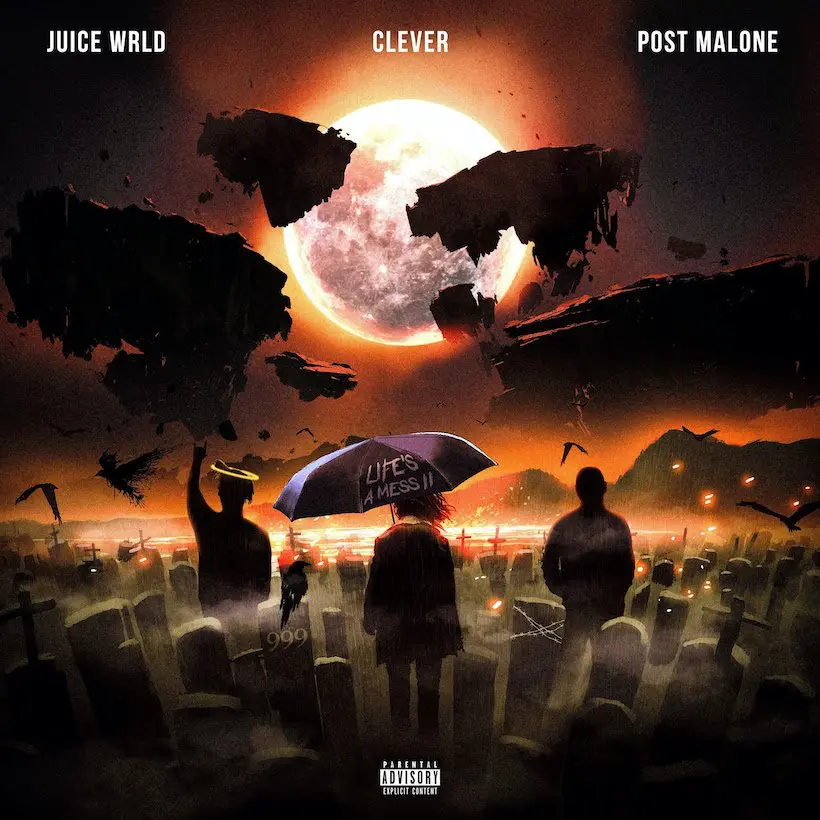 Rising Alabama rapper Clever has released his latest single "Life's A Mess II" featuring Post Malone and Juice WRLD. The song will appear on his forthcoming album CRAZY out March 12 via Grade A/Posty Co./Republic Records.
"Life's A Mess II" pays homage to the late rapper Juice WRLD who included a version of "Life's A Mess" that featured pop singer and songwriter Halsey on his posthumous album Legends Never Die. Clever has been teasing the single's release since December 2020 when he tweeted: "I had a verse on Life's A Mess way before Halsey did. It's not a remix. I'm dropping it early 2021 and it's also got Post Malone on it. No drums like Juice wanted."
☂️ Juice WRLD ft. Clever & Post Malone - Life's A Mess II
"There was once a hole in my heart, that hole was hurting / 'Til I took a peek inside, lately I've been soul searching / When I use to cry I turned to medication / Then I found me something real and forgot all the imitations," Clever sings on his added verse.
Post Malone's verse begins with the same "Have you ever fallen head over heels for somebody" refrain as Clever and Juice WRLD's portions. "That made promises to give you the world? / And I swear I would never leave you cold / There ain't no one above you / You were way too high to touch," he continues.
Clever and Post Malone appeared together on "Forever" from Justin Bieber's album Changes and Clever had previously collaborated with Juice WRLD on "Ring Ring" from Death Race For Love.
Clever's upcoming album CRAZY features collaborations with Lil Baby, Lil Wayne, and Isaiah Lyric. He also recently dropped "Rolls Royce Umbrella" featuring Chris Brown.
CRAZY is Clever's latest full-length release since his 2019 project Who Is Clever? which hosted appearances from NLE Choppa, NoCap, and Rylo Rodriguez.
After posting up 100 million-plus streams and receiving acclaim from the likes of HotNewHipHop who christened him, "The music industry's best-kept secret," Clever spins his very own myth on his 2021 full-length debut album due soon.