Country Hitmaker & 'Stutterin' Boy' Mel Tillis Passes Away At 85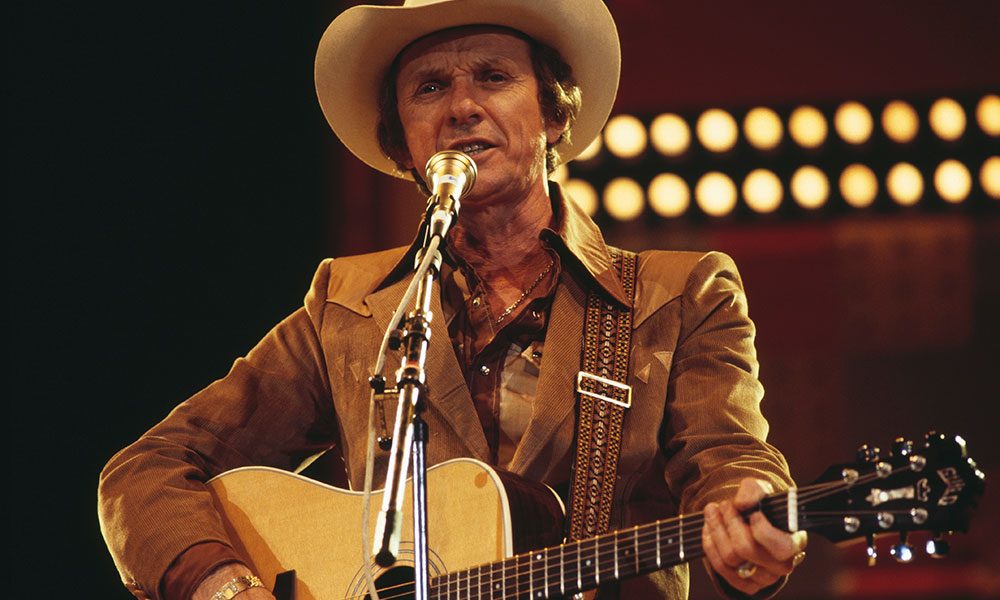 Mel Tillis, the much-loved country hitmaker who rode the charts for more than 30 years and sang such No. 1 hits as 'I Ain't Never' and 'Good Woman Blues.' died yesterday (19 November) at the age of 85. He had been battling diverticulitis during two years of illness, and passed away in Ocala, Florida, his home state.
The 1976 winner of the CMA's coveted Entertainer of the Year award, Tillis was inducted into the Grand Ole Opry in 2007 by his daughter Pam Tillis. She continued in the family business and became a hugely successful country star in her own right, known for her 1994 chart-topper 'Mi Vida Loca (My Crazy Life)' and many other top ten singles.
Mel's death and his contribution to country music were widely acknowledged by his peers on social media. Blake Shelton wrote: "Some of my most cherished memories are the times I spent with Mel Tillis. Many many great memories. From fishing, to just having a beer, to him crashing my concert!" There were also affectionate comments by Charlie Daniels, Crystal Gayle, the Oak Ridge Boys, Randy Travis and others.
Mel Tillis was born in Tampa on 8 August 1932 and raised in the south-east of the state in Pahokee. He went to the University of Florida but dropped out to join the Air Force while pursuing his love of music, playing drums and guitar and finding success despite a stutter developed as a child, which led to his nickname 'Stutterin' Boy.'
After visiting Nashville, he auditioned for Wesley Rose of Acuff-Rose Music and, after a move back to Florida, returned to Music City, where he first drew attention as a songwriter. He penned Webb Pierce's top three country hit of 1957, 'I'm Tired,' and then many other successful singles in the late 1950s, landing his own recording contract at Columbia. His songs were covered by a vast array of country notables including Kitty Wells, Patsy Cline, Brenda Lee, Kenny Rogers, Gram Parsons and Ray Price.
Tillis' first chart entry of his own was with the top 30 Columbia single 'The Violet and the Rose' in 1958, but despite several other chart entries, he didn't score his first country single until 1965, with the song 'Wine' on the RIC label. Another move, to Kapp, brought more enduring success, and his first country top ten hit after a long apprenticeship with 'Who's Julie' in 1968.
The following year, he began to credit his band the Statesiders on his releases, and another transfer, to MGM, brought lasting acclaim. After numerous top tenners, 'I Ain't Never' became Tillis' first No. 1 in 1972; he returned to the summit with 'Good Woman Blues' in 1976, 'Heart Healer' (1977), 'I Believe In You' (1978), 'Coca Cola Cowboy' (featured in the Clint Eastwood movie Every Which Way But Loose in 1979, in which he also appeared) and 'Southern Rains' in 1981.
Indeed, his extensive film credits also included the 1975 comedy W.W. And the Dixie Dancekings, alongside Burt Reynolds, and other pictures such as Smokey and the Bandit II, Cannonball Run and Cannonball Run II.
Tillis also charted with such vocal partners as Sherry Bryce, Nancy Sinatra and, on the minor 1984 entry 'Slow Nights,' with Glen Campbell. His last chart entry was with 'City Lights' in 1989. Later, he wrote the autobiography Stutterin' Boy, and formed the late 1990s group the Old Dogs, with fellow star Bobby Bare. Tillis' last album was You Ain't Gonna Believe This, in 2010.
Format:
UK English