Country And Rodeo Hero Chris LeDoux Honored With New Compilation
The 13-song 'Wyoming Cowboy – A Collection' compiles some of the best-known songs by the late star.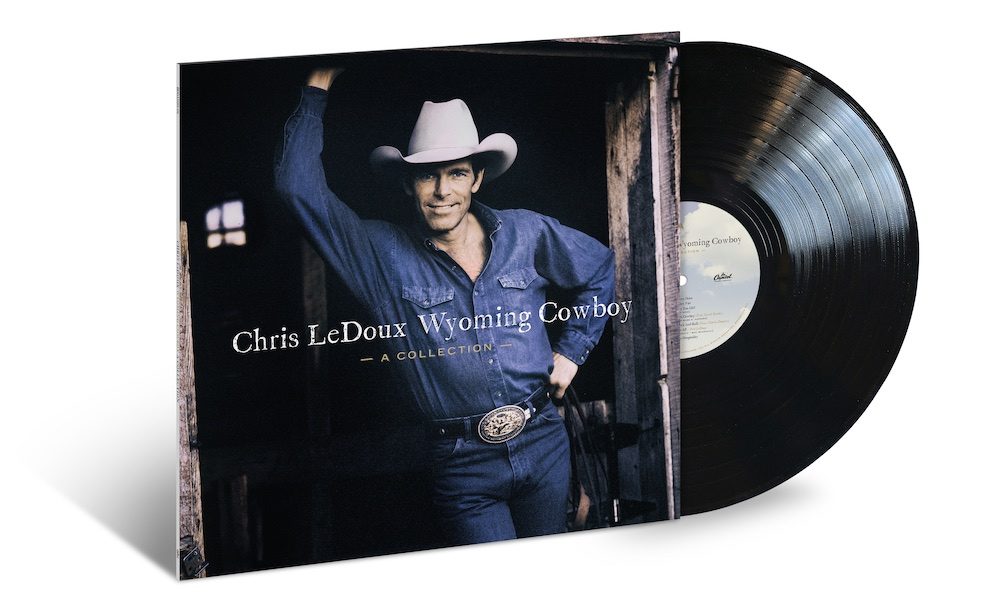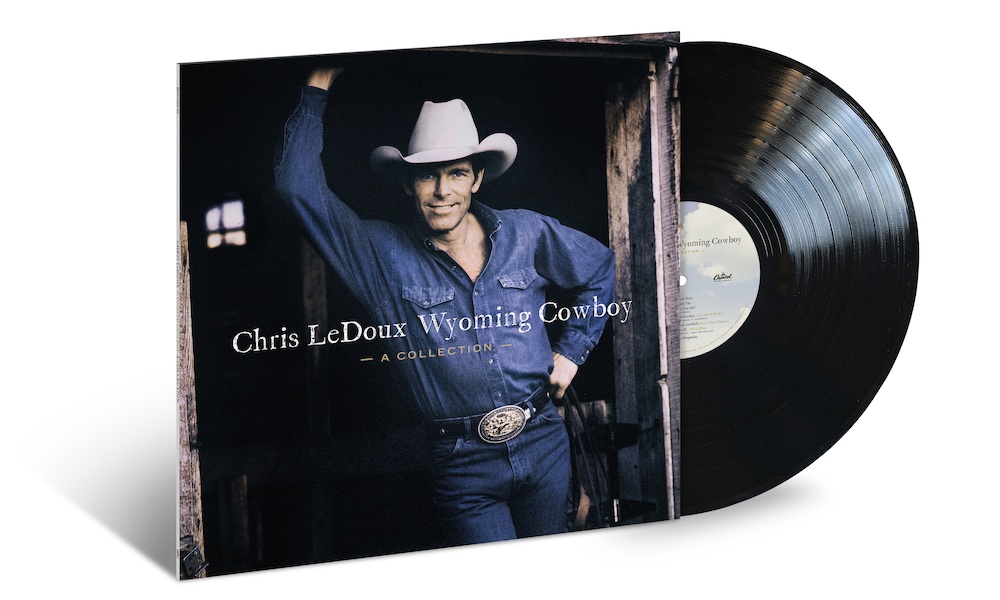 The 50th anniversary of Chris LeDoux's debut album will be marked by Capitol Nashville/UMe and the Chris LeDoux Estate on July 2. That date will see the release of the new, 13-song collection Wyoming Cowboy – A Collection, compiling some of the best-known songs by the country and rodeo star.
The album, which will also include rarities and other studio and live gems, has been compiled by LeDoux's longtime friend and guitar player Mark Sissel. It will be available digitally and on vinyl, marking the first appearance in the latter format for many of the CD-era songs.
There are also digital debuts on the anthology for two rare tracks, "Oklahoma Hospitality" (self-released in 1978 on a UK-only album, and never released in the US) and "Album Intro," from an equally long out-of-print 1975 record.
It was in 1971 that LeDoux, a young cowboy on the professional rodeo circuit, began to write and perform his authentic songs inspired by his western lifestyle and the American West. Taking an independent route, and with his parents' help, he formed the American Cowboy Songs label for the release of his first album, Songs Of Rodeo Life.
In his rodeo career, LeDoux won many regional awards and the coveted Gold Buckle for the World Bareback Title at the 1976 National Finals Rodeo. But eventually, that gave way to his even more successful music career in music. By the end of the 1980s, resisting multiple offers to sign to a major label, LeDoux had self-released 22 albums with sales of over 250,000 copies.
Further invaluable endorsement came when a fast-rising Garth Brooks, in his first Top 10 country hit, "Much Too Young (To Feel This Damn Old)," included the lyrics: "A worn-out tape of Chris LeDoux, lonely women and bad booze/Seem to be the only friends I've left at all."
Whatcha Gonna Do With A Cowboy
LeDoux then signed to the Capitol Records subsidiary Liberty and released his major-label debut, Western Underground, in 1991. The following year brought his Top 10 country hit with Brooks, "Whatcha Gonna Do With A Cowboy," from LeDoux's gold-selling album of the same name. His major-label catalog brought sales of some six million copies. LeDoux tragically died of a rare form of cancer in 2005, when he was only 56.
The life and work of this singular artist will be celebrated in July at the 125th Cheyenne Frontier Day, the largest outdoor rodeo and western event in the world, in Cheyenne, Wyoming. The entire ten-day event is dedicated to LeDoux, and will feature a sold-out performance on its opening night, July 23, by Garth Brooks and Chris' son Ned LeDoux, a successful country artist in his own right.
Earlier that day, the festival will be launched with the unveiling of a bronze statue of LeDoux, to be added to the sculpture collection on Frontier Park that honors his connections to the worlds of rodeo and music, The statue is designed by artist D. Michael Thomas, and follows a similar sculpture for the Chris LeDoux Memorial Park in his hometown of Kaycee, Wyo.
The new life and a half size bronze statue has LeDoux riding his horse, Stormy Weather, to the 1976 World Bareback Riding Championship, with a guitar atop an arrow-shaped base representing the CFD logo.
Wyoming Cowboy – A Collection features LeDoux's self-described combination of "western soul, sagebrush blues, cowboy folk and rodeo rock'n'roll. It includes such favorites as "County Fair," "Cadillac Cowboy," the epic "This Cowboy's Hat," "Western Skies," "Look At You Girl," "Hooked On An 8-Second Ride," the duet with Brooks and another with Charlie Daniels on "Even Cowboys Like A Little Rock And Roll."
The album also has a posthumous collaboration between LeDoux and his son Ned on "We Ain't Got It All," which Ned wrote with Nashville producer, songwriter and multiple CMA Award-winner Mac McAnally. "My dad's catalog of music is timeless and includes so many great records and I love each one of em," says Ned LeDoux. "This new collection honors the 50th anniversary of when he first started making music and is a nice snapshot of who he was and the subject matter he loved writing about – cowboys, rodeo life, true love, and staying positive."
Wyoming Cowboy – A Collection is released on July 2 and available for pre-order.
The Wyoming Cowboy – A Collection tracklist is:
Side A
1. Western Skies
2. County Fair
3. Look At You Girl
4. Whatcha Gonna Do With A Cowboy (featuring Garth Brooks)
5. Even Cowboys Like A Little Rock and Roll (featuring Charlie Daniels)
6. We Ain't Got It All (Ned LeDoux)
7. Oklahoma Hospitality
Side B
1. Album Intro
2. Seventeen
3. Hooked On An 8 Second Ride
4. Cadillac Cowboy
5. This Cowboy's Hat
6. Little Long Haired Outlaw (Live)