Country Superstar Alan Jackson To Be Inducted Into Songwriters Hall Of Fame
Alan Jackson, one of the true giants of modern-day country music, has been named among the 2018 inductees into the Songwriters Hall of Fame. He will officially become a member during this year's induction and awards gala event, which takes place on 14 June in New York City.
The announcement marks the continuation of a notable few months for the multi-million-selling artist from Newnan, Georgia. In October 2017, the 59-year-old Jackson was inducted into the Country Music Hall of Fame last October, alongside the release of his new track 'The Older I Get.'
With career album sales estimated at 60 million, Jackson's other accolades include three CMA Entertainer of the Year awards, a place in the Nashville Songwriters Hall of Fame and more than 25 years as a member of the Grand Ole Opry.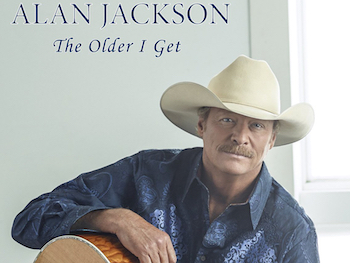 In 2016, he was named by Billboard among the top ten country artists of all time. He's also one of the ten bestselling male vocalists of all time in any genre. Jackson has 50 country top ten hits to his name and 35 No. 1s, of which 26 were in Billboard. More than 20 of his chart-toppers are songs that he co-wrote himself, including such signatures as 'Here in the Real World,' 'Chattahoochee' and 'Remember When.'
To qualify for induction into the Songwriters Hall of Fame, a songwriter must be a published writer for a minimum of 20 years, and with a notable catalogue of hit songs to their name. Only just over 400 songwriters have been honoured in this way to date.
"I started writing because somebody told me I needed some original material. I'd never even thought about writing or studied songwriting," reflects Jackson. "There are different aspects of your career, and they all bring different rewards and feelings…but the songwriting is very fulfilling. Songwriting is definitely the most creative part."
Explore our Alan Jackson Artist Page.