Craft Recordings To Reissue Seminal Hip-Hop Titles Originally Released By Delicious Vinyl
The landmark recordings will be available on vinyl worldwide, with faithful replica packaging, on 20 July.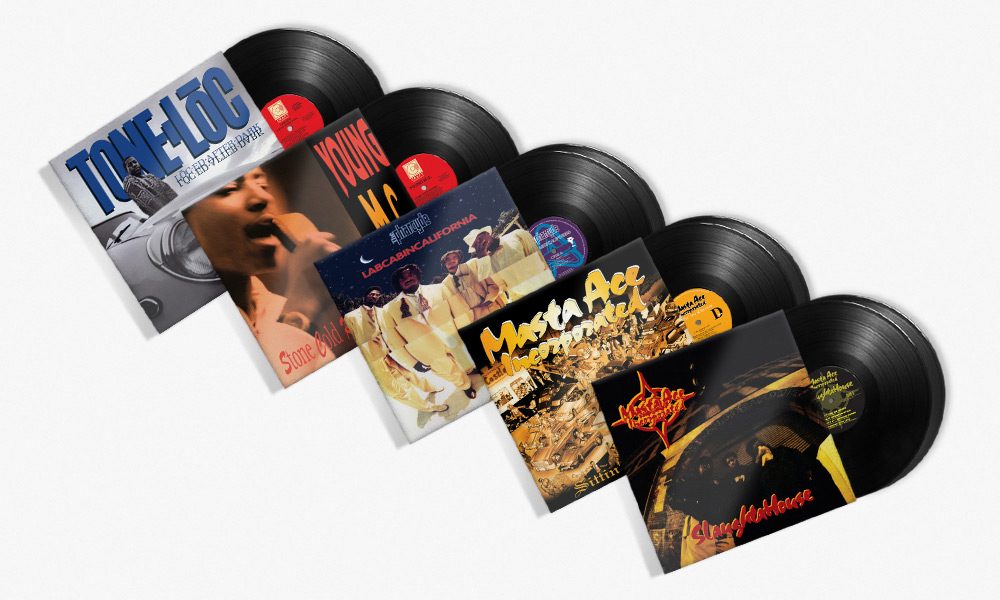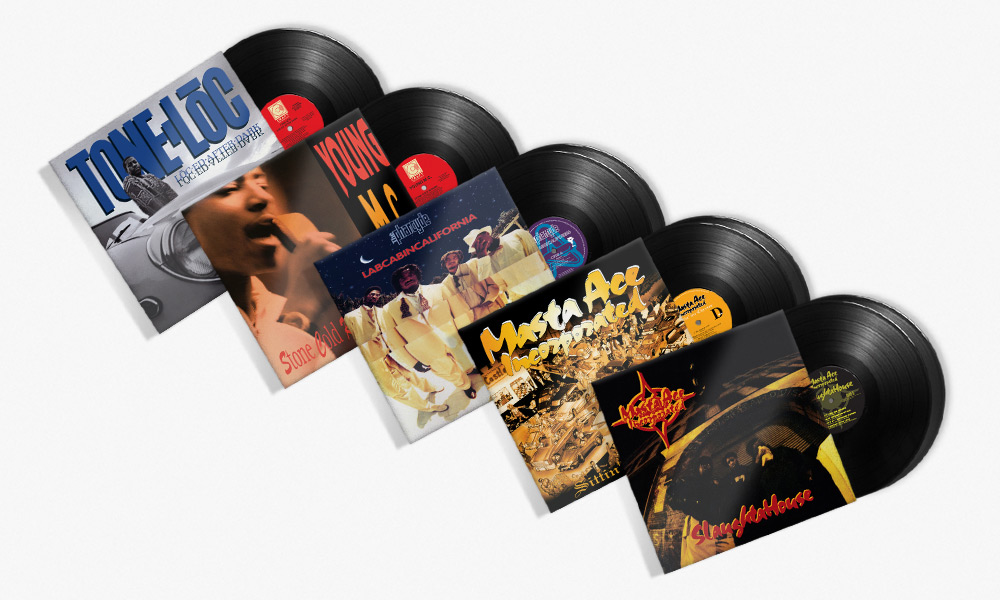 Craft Recordings is set to relaunch a legendary group of hip-hop titles originally released between 1989 and 1995 on Delicious Vinyl, the Los Angeles-based classic label whose catalogue of West Coast party rock and conscious rap still gets play on radio and at functions worldwide.
The reissues include smash hits 'Wild Thing' (on Tone-Lōc's Lōc-ed After Dark) and 'Bust A Move' (on Young MC's Stone Cold Rhymin'), as well as ground-breaking albums by Masta Ace Incorporated (Slaughtahouse, Sittin' On Chrome) which married West Coast and East Coast sensibilities, and the sensational second album from Pharcyde, Labcabincalifornia, which was responsible for launching the career of producer extraordinaire J Dilla, who contributed to six songs including the immortal 'Runnin'.
This essential music issued through Delicious Vinyl paved the way for modern hip-hop. All five albums will be out on vinyl worldwide, with faithful replica packaging, on 20 July and they feature audio remastered by Dave Cooley at Elysian Masters.
Tone-Lōc, born Anthony Smith, rose from relative obscurity to pop superstardom in 1989, when his collaboration with Young MC (Marvin Young), 'Wild Thing,' borrowed a hook from Van Halen's "Jamie's Cryin'" and caught fire. It was the first Top 10 pop hit for a black rapper. Tone-Lōc followed up the No. 1 smash with another Top 5 hit, 'Funky Cold Medina.' Riding the popularity of these tunes, Lōc-ed After Dark would hit No. 1 on the Billboard charts and receive a double-platinum certification by the RIAA. Lōc-ed After Dark was only the second rap album to top the pop charts—the Beastie Boys' Licensed to Ill was the first.
Earning his stripes as a collaborator with Tone-Lōc on the hit 'Wild Thing' and the follow-up smash 'Funky Cold Medina,' Young MC was on a roll when he stepped out on his own later in 1989. The young star released a solo Top 10 single, 'Bust a Move,' which won him a Grammy Award for Best Rap Performance and helped his debut album, Stone Cold Rhymin', achieve platinum status.
In many ways, Stone Cold Rhymin' is a sister album to Lōc-ed After Dark. Both feature Delicious Vinyl co-founders Matt Dike and Mike Ross producing with the Dust Brothers, chopping and arranging samples. And both were engineered by Mario Caldato, Jr.—"Mario C" as he is known to fans of the Beastie Boys, whose music he also recorded. Flea of the Red Hot Chili Peppers plays bass on 'Principal's Office' and 'Bust a Move.'
Formed by the famed lyricist and rapper Masta Ace—a key influence on Eminem—the group Masta Ace Incorporated, also known as The I.N.C., teamed up with Delicious Vinyl to concoct a special mix of California-influenced funk beats and East Coast lyricism. It was a reverse version of what Ice Cube did a few years prior on AmeriKKKa's Most Wanted: Cali raps over East Coast beats. This time, the vibe was West Coast, but the whole group had a strong East Coast pedigree and was entirely based in Brooklyn: Masta Ace, Lord Digga, Paula Perry, R&B vocalist Leschea, and Eyceurokk (Eyce, Uneek, and Rokkdiesel).
Masta Ace was already hip-hop famous as part of New York's legendary Juice Crew, with his claim to fame being the first verse on Marley Marl's classic posse cut 'The Symphony.' After he released a solo album in 1990 (Take a Look Around), which featured a guest spot by Eyceurokk, Ace expanded the collaboration in 1992 by forming Masta Ace Incorporated (The I.N.C.), and he began to build his career as a frontman and bandleader.
The group's debut album for Delicious Vinyl, SlaughtaHouse, released in 1993, zeroed in on the idea of the fake gangsta. It was the beginning of the G-funk era, and everybody was switching their style all of a sudden. Following Eyceurokk's departure, the remaining four members of Masta Ace Incorporated released their second album, Sittin' on Chrome, in 1995. The album included 'Born to Roll,' a hit that broke the Top 25 on the Billboard Hot 100 singles chart, as well as two more Hot 100 singles: 'The I.N.C. Ride' and the album's title track.
Composed of Trevant "Slimkid3″ Hardson, Derrick "Fatlip" Stewart, Emandu "Imani" Wilcox, and Romye "Bootie Brown" Robinson, The Pharcyde were a group of true originals from South Central Los Angeles. Hardson, Wilcox, and Robinson were all dancers and choreographers who met on the L.A. underground club circuit in the late '80s, worked together for a while, and served a stint as dancers on the hit TV show In Living Color.
They eventually landed a deal with Delicious Vinyl in 1991, and a year later released their eccentric debut album, Bizarre Ride II the Pharcyde, which went gold. Opening slots ensued for acts like De La Soul and A Tribe Called Quest, and appearances at Lollapalooza earned them fans outside of hip-hop. The single "Passin' Me By" landed in the No. 1 spot on Billboard's Hot Rap Singles chart and remains a hip-hop anthem and radio staple.
The follow-up album was a sleeper classic, Labcabincalifornia, which showcased the production talents of a then virtually unknown J Dilla. The first single from the album, the Dilla-produced 'Drop,' was a hit, and the accompanying music video, performed backward and then played in reverse by director Spike Jonze, reinforced the group's wildly creative reputation. The album would go on to produce two more successful singles: 'Runnin,' which peaked at No. 55, and 'She Said.'
Format:
UK English