Watch Crawlers' New Music Video For Latest Single, 'I Can't Drive'
'I Can't Drive' comes hot on the heels of their hit single 'Come Over (Again).'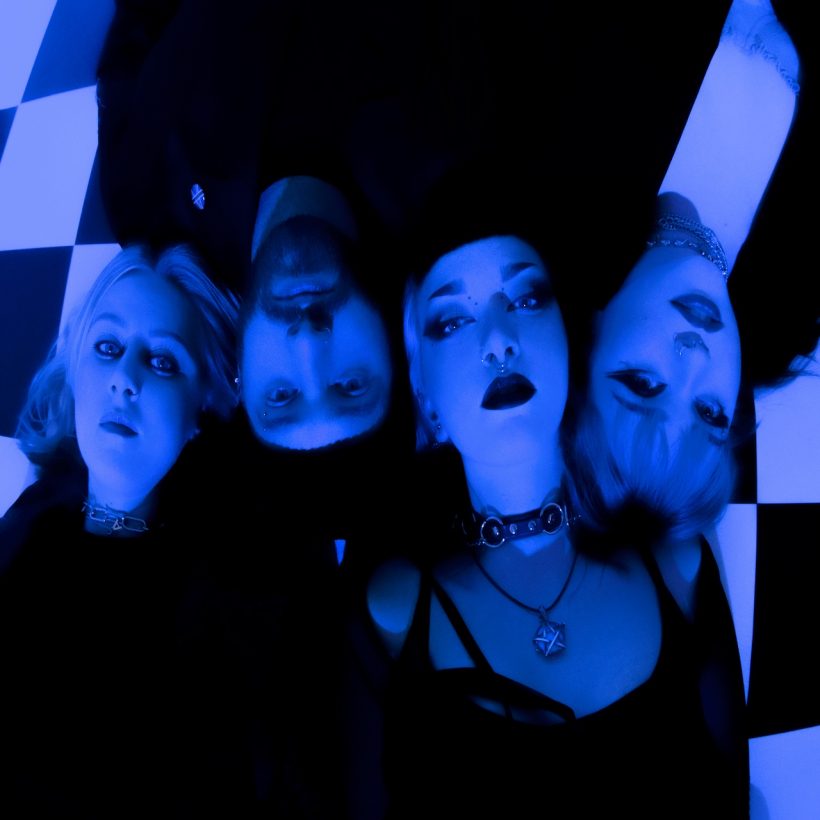 Liverpool rock band Crawlers have released the video for their epic new single "I Can't Drive."
In the clip, the band hits the road and cruises along in a car, singing along to the song as haze spreads all around them.
Crawlers - I Can't Drive (Official Video)
"I Can't Drive" comes hot on the heels of their hit single "Come Over (Again)," which crashed into the Official UK Singles Chart thanks to fan power alone. To date "Come Over (Again)" has racked up over 24 million streams on Spotify, 1.4 million views on YouTube and was a recent Radio One Tune of the Week.
"I Can't Drive" is, the band says, about "the romanticism of mental illness and heartbreak and how the media portrays it compared to the raw reality." Singer Holly Minto elaborates, "This situation is about how me and my sibling went through break ups of toxic relationships. My mum secured that we didn't need anyone else by filing for divorce from my dad and we all went through it together."
"I Can't Drive" is another example of Crawlers' bold, probing song writing and showcases Holly's distinctive, powerful voice. Alongside Holly on vocals & trumpet, Crawlers comprise Amy Woodall (lead guitar), Liv Kettle (bass guitar), and Harry Breen (drums).
Since their inception, Crawlers have been putting in the work, gigging across Merseyside, working on their songwriting, and steadily building an impressive following on social media. Their debut EP – released through Modern Sky/Lab Records in October – has clocked up over 30 million combined streams and their first UK tour in March/April has completely sold out, with the quartet playing to over 1,000 fans in their hometown alone. With the release of "I Can't Drive," Crawlers are firmly on the path to becoming one of Britain's most vital acts.
In June, Crawlers will head stateside for their debut North American Tour. Kicking off June 1 in Atlanta, GA the run of North American dates will include stops in New York City, Chicago, Dallas, Los Angeles, and more.