Cynthia Erivo Releases Empowering New Single, 'Glowing Up'
'Ch. 1 Vs. 1' is due out September 17.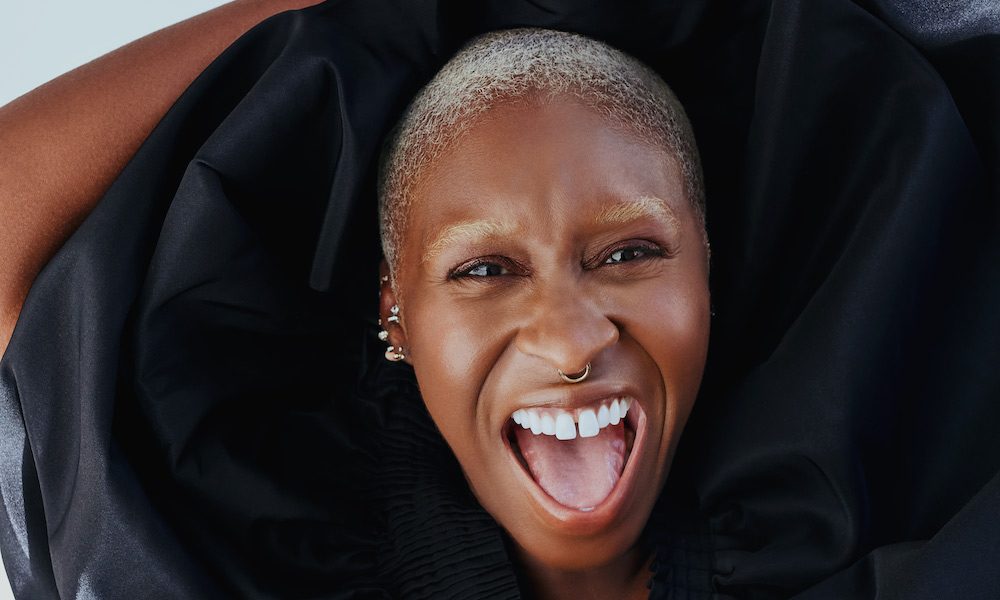 Grammy, Tony, and Emmy award winner and Oscar nominated multi-hyphenate Cynthia Erivo has released "Glowing Up," the fourth single from her forthcoming album Ch. 1 Vs. 1, due out September 17 on Verve Records.
Erivo also debuted the joyously triumphant track as part of The Today Show's Summer Concert Series on NBC. Additionally, she released a live rendition of the song to accompany the single release.
Co-written by Erivo and Sean Douglas (Lizzo, Demi Lovato, Jason Derulo) "Glowing Up" is a revelatory ballad that builds to an undeniable jubilant crescendo. "I wanted to write a song that felt triumphant," Erivo says, "because I've done so much growing in these last few years and I've experienced so many wonderful things. I wanted to celebrate that. I want anyone who hears this song to also be reminded to celebrate their growth and where they are because if they're alive and they're breathing and they've made it that day, and they've decided to make it to another day, that's an achievement.
Ch. 1 Vs. 1 features co-writing and production support from Jamie Hartman (Lewis Capaldi, Jennifer Hudson, Celeste), Kaveh Rasteghar (John Legend, Sia), Shakka Phillip (Dua Lipa, Tove Lo), Harold Lilly (Beyoncé, Brandy) and Jack Splash (Alicia Keys, Kendrick Lamar), among others. The album is executive produced by Will Wells (Imagine Dragons, Quincy Jones, Anthony Ramos).
Erivo was recently nominated for an Emmy award for best actress following her performance as Aretha Franklin in Genius: Aretha. The singer and songwriter made her debut at Los Angeles' Hollywood Bowl on July 30 for Legendary Voices, a program that paired Erivo with the Los Angeles Philharmonic. She paid homage to a number of music's greatest singers, including Franklin, Nina Simone, Barbra Streisand, and Annie Lennox alongside select excerpts from Ch. 1 Vs. 1.
Ch. 1 Vs. 1 Tracklist:
1. What In The World
2. Alive
3. Hero
4. The Good
5. Day Off
6. A Window
7. I Might Be In Love With You
8. Sweet Sarah
9. Tears
10. You're Not Here
11. Glowing Up
12. Mama