The Darkness Confirmed As 2019 Ramblin' Man Fair Headliner
Justin Hawkins and company join a bill that already includes Foreigner, Beth Hart and Chris Robinson Brotherhood.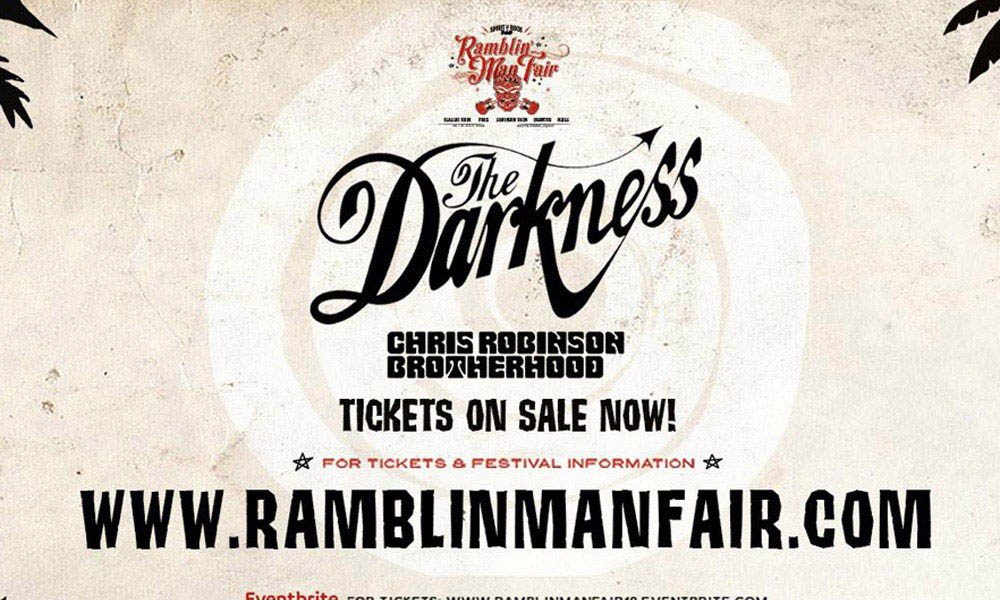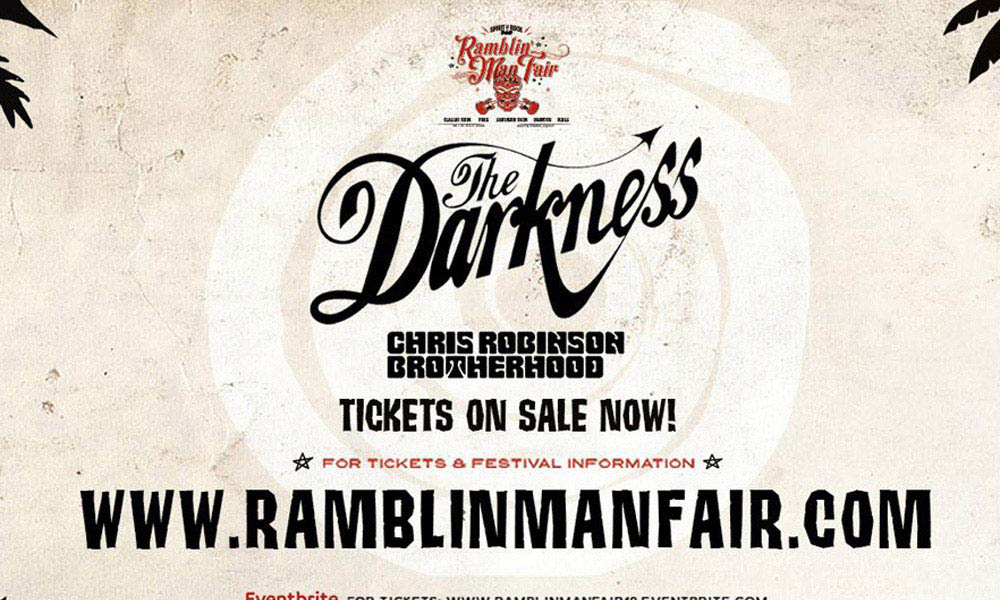 The Darkness have been confirmed as one of next year's Ramblin' Man Fair headliners. The fast-rising UK festival will take place at Mote Park in Maidstone, Kent from 19 to 21 July 2019, with The Darkness closing out the Friday night's entertainment on the main stage.
The Darkness vocalist and guitarist Justin Hawkins says of the event: "I do love to ramble. Years ago, my grandfather bought me a set of hiking boots for Christmas, in a direct refusal to spend money on the plastic Evel Knievel toy I had begged him for in the weeks leading up to it.
"Grandad was quite progressive in that respect, very much a recycler. It must run in the family, my Uncle Len gave me the same three-pack of sports socks that I had given him the previous year.
"So off I went, box-fresh hikers and re-gifted sports socks up the nearest hill. It took a long time to get there on account of my having grown up in the flat lands of East Anglia.
"Two of my other great uncles, Fred and Cyril, lived in Maidstone so I walked there. That makes Ramblin' Man somewhat of a homecoming, and we, The Darkness, cannot wait to headline this magnificent festival."
In addition, it has also been announced today that the Chris Robinson Brotherhood will also play on the main stage at this leading UK festival of rock, prog, country and blues. uDiscover Music previously announced that Foreigner will headline the main stage on the Saturday night, while Anathema would top the Prog In The Park stage, and Beth Hart is set to headline the blues stage at the festival. Other artists also confirmed are Pain Of Salvation and Riverside, with many more names still to be announced.
For tickets and up to the minute information concerning Ramblin' Man Fair 2019, visit the event's official website.
Format:
UK English